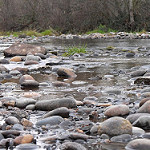 Emily Underwood, Friend of LWON, posted on Facebook a collection of topics from her community listserv.
Lions (mountain lions)

Free blue heeler

Sick chicken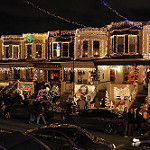 Ann doesn't know exactly where Emily lives but it sure isn't Baltimore.  Ann's community listserv looks more like this.
2nd Quarterly Citizen's Decision-Making Training (formerly known as "Shoot Don't Shoot")

Children's clothing and kitchen items needed for Syrian family

Former bishop up for parole after less than 2 years.

Guest Lecture – Renewable Energy and Social Enterprise in Africa

Does anybody know this p.o.s that broke into my sister's house today.

Low-frequency hum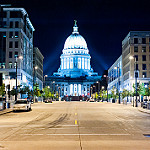 Cassie lives in Madison.
We haven't been placing our bins out correctly–have you?

Jaspers Sad Update

Spot light fishing along shorelines and river banks.

Found Debit card

Citgo on Sherman ave sold?

Electric tankless water heater – pros & cons? tips?

Example of clover or thyme lawn to visit?

Beaver traps removed
Jasper the dog has an inoperable brain tumor, in case you're wondering.

Richard lives in New York City
What is a community listserv? (Stop rolling your eyes, everyone!  I really don't know.)



Rose also lives in New York City
We just yell our complaints out the window/at strangers on the street.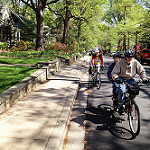 Helen lives in a neighborhood of Northwest DC with lovely gardens and strong opinions. Oh, if only this was the time of year for people to be upset about the National Park Service culling deer in Rock Creek Park.
ISO Long Iron Pry Bar to Borrow

Liriope plants

Looking for garden volunteers THIS SAT at the Takoma Triangle Native Garden

Happy for the Sunshine & Spring Weather!

Tax Day March Sat., DC Mall: 'Release Your Returns'

Anyone have a small fridge I can borrow til Thursday?
You'll be glad to know that there were several offers of small loaner fridges.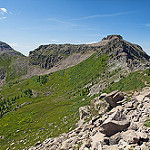 It's unclear where Craig lives, or maybe he lives not in space but only in time; in any case, he had to borrow Telluride's listserv.
Rescue Rez pups need a home from near Gallup, NM.

Lightly used climbing slings $5 each

I have searched high and low in this town for a sacred space. I have dealt with thugs and tyrants…

Outside shower tent for sale.

1975 Gretsch Chet Atkins Country Gentleman guitar for sale.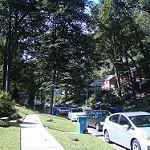 Jennifer lives in Silver Spring in a diverse neighborhood called Wheaton Woods that has pretty much no woods left. (There is one area of dense trees in a park where drug deals go down, according to neighborhood lore and police records.) It has a lot of 1950s brick colonials and, nowadays, young couples with dogs and/or small babies. Someone somewhere has a rooster.
Looking to borrow overhead projector this weekend

Help identifying bird — photo not for squeamish

More problems with Wheaton post office–complaint submitted

Bee swarms. It's that time of year again!

Young men–Mormons–going door to door

Lenox crystal and beer mugs

Packages stolen from front stoop

Well, he's back–the fish killer–look out for prehistoric bird

Found Goat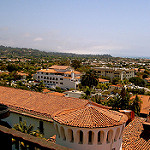 Cameron lives in Santa Barbara, which she once thought was made up entirely of Oprah and her friends. Oprah definitely doesn't live in her neighborhood, but lots of other people do. And they're mostly worried about the extremely tight and expensive rental market and water. And bees.
Bee swarm by food land

Family looking for a home to rent

Semi-Annual Recruitment for City Advisory Groups Now Underway

Free Hands-on Drip Irrigation Workshop Sat, April 15

Anyone know this orange tabby cat?

Good spider?? What is this??

Looking To Display Rare Record Collection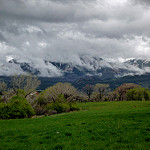 Christie lives in rural western Colorado.  
Hunters blind $50

Eight Bottle Wall Wine Rack

Ford F-150 Grill Guard

Looking for tree stumps or rounds that will stand on their own, about a foot tall, so my baby goats can have a playground this spring.

Infant Car Seat $50

Does anyone know of any easter egg hunts in town?

We have Inflatables for rent for your next Party: Birthday, Office, Graduation

I have used Verizon Wireless for a long time and find it has good service nearly everywhere I travel except HERE. I am so tired of waiting several minutes for the simplest up/downloads. Even voice reception is marginal. Does anyone know how we might petition VZW to upgrade our local service?
§
We probably ought to come to some grand conclusion about communities here but it seems so obvious: rural Colorado doesn't worry about Lenox crystal, some places worry more than others about whether to shoot or not, New York City doesn't need outdoor shower tents or beaver traps removed, everybody wants to discuss plants, animals, and insects (Baltimore's listserv spends a lot of time on foxes), and a surprising number of people are keeping goats.  We're the same, we're not the same.  We're kind of sweet sometimes. I think we already knew it.
__________
Photo in order by: Eliza, Austin Kirk, Jordan Richmond, Jörg Schubert, Dan Reed, Scrubhiker (USCdyer), Scrubhiker (USCdyer), Philipp, J.H. Fearless — all via Flickr