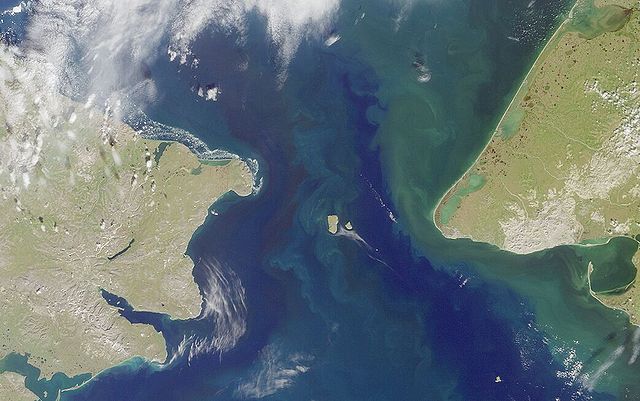 On August 12th, a story entitled "The Death of the Bering Strait Theory" opened thus: "Two new studies have now, finally, put an end to the long-held theory that the Americas were populated by ancient peoples who walked across the Bering Strait land-bridge from Asia approximately 15,000 years ago."
The History Channel posted along the same lines: "A new study challenges the popular theory that the first Ice Age humans who migrated to North America arrived by a land bridge that once linked Siberia and Alaska over the Bering Strait."
As more and more similar stories popped up, I felt a mounting sense of exasperation. I had to remind myself that it's not my job to correct everyone who's wrong on the Internet, especially when all the comments rolled in: "I've known this all along — it was such a ridiculous theory", and so on. When I had seen the embargoed press release that generated these stories, I'd been mistaken, too. I read on because I was having trouble picturing a workable alternative to the Bering Strait route. But a thorough reading of the study left the "Bering Strait Theory" firmly intact. The new evidence in no way challenges it.
What actually happened was this: A team based at the University of Copenhagen looked at DNA from sediment cores in a frozen lake in British Columbia. As the two giant ice sheets that covered most of North America — the Cordilleran and Laurentide — began to retreat about 13,000 years ago, a 1,500km ice-free corridor opened up, running all the way from Alaska to Northern Montana. This ice-free corridor was the stage of the journey being thrown into question, and the lake was one of the last points to thaw along that path.
What the DNA showed was that the people who had already crossed the Bering Strait could only have started migrating south along the ice-free corridor something like 12,600 years ago, because there were no plants and animals sufficient to sustain human life until then. Mammoths, bison and rabbits came soon, but not soon enough for the prevailing theory that the first wave of North American habitation from Asia moved south via this route 13,000 years ago. We know that there were people south of Alaska before 12,600 years ago, so the earlier travellers from Beringia likely took a route along the Pacific Coast, concluded the paper.
All this became clear to me after reading the paper, but I can see why the wrong story got out. Though the paper is clearly titled — "Postglacial viability and colonization in North America's ice-free corridor" — the press release is vaguer: "Textbook story of how humans populated America is 'biologically unviable,' study finds". It opens: "The established theory about the route by which Ice Age peoples first reached the present-day United States has been challenged by an unprecedented study which concludes that their supposed entry route was 'biologically unviable'".
If the average person knows anything about how America was first populated, they know that people are supposed to have crossed from Asia over a land bridge during the Ice Age. That's probably about it. So when you tell them the "established theory" is wrong, this is what they think about. Confusing the Bering Land Bridge with the "ice-free corridor" is even easier given that the latter doesn't really have a name and the former is kind of corridor-like.
In general, non-specialists are usually satisfied with one point about any given topic about which they have no particular interest. If it makes sense in their narrative of the world, it lodges into their general knowledge in the place where curiosity might have been. Camel humps? Something about storing water in the desert. Never mind that they evolved to store fat for warmth in the Arctic. Michael J. Fox's middle name? Starts with J. (It's Andrew).
So when reporting on science, we should keep in mind the party line about our topic and acknowledge it, whether it's correct or not, and even if it's irrelevant. Meeting the audience where they stand is the only way to prevent them from automatically applying whatever you tell them to the one fact that springs out at the mention of your topic. It's all the more important on the Internet, where you lose almost everyone after the third line. Last week's research announcement was an opportunity for education, but instead many people were led down a blind alley, where they remain.
Image: The Bering Strait/NASA