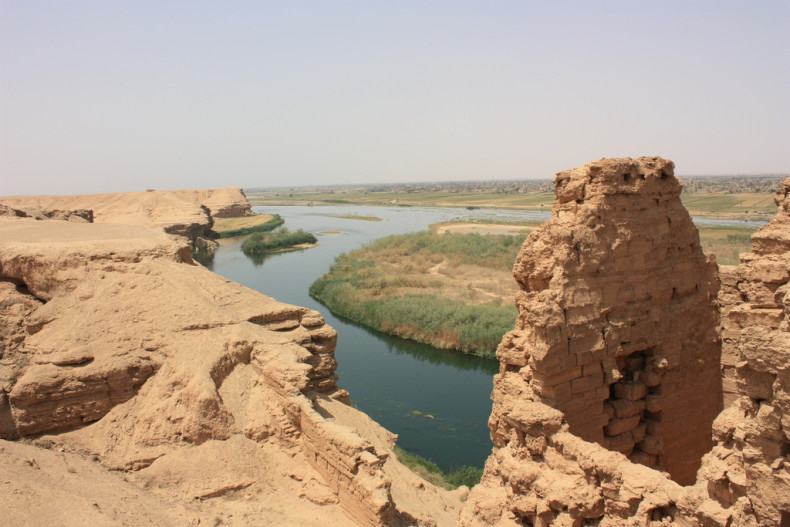 Last year, I abandoned a story. It happens, journalists don't write every story they think they might. But this one I still think about.
It started innocuously enough. A paper caught my eye about looting and archaeology. The premise was somewhat counterintuitive: the author argued that in places where the economic situation was particularly dire, looters were looting because they had no other way to make money. I started reading other papers on looting and ethics. His cut against a lot of the arguments, and it appealed to my upper middle class liberal sensibilities. How dare we, in the West, sip our Starbucks and pass judgement on what people should and should not do with their own heritage, when they have nothing else to live on? 
I talked to the author of the paper over Skype chat. He was nice and clear and convincing. It was a good conversation. Everything was going well.
Then I emailed some outside sources, as one does. And this was where things started to fall apart.
In talking to out side experts I called up a woman named Dr. Christiana Panella. She was an expert, with lots of papers in the field. And she laughed at me. Not really at me, I guess, but at this whole story, at this man I had interviewed, and at this whole idea.
None of these people who wrote about the ethics of looting had ever actually done research on the ground, she said. It was way more complicated than "starving people sell artifacts to survive." There are tiers and gangs and a complex economy that surrounds the trade of these antiquities. Some people are poor and sell them for money, but others aren't, they just sell them for money. It's complicated, and there's no way to really write a paper about what drives people to loot, and whether those factors are or aren't ethical, without going and talking to those people.
"You have a lot of very well known people, researchers who are sort of the symbol of looting studies, but in reality they don't know local networks of looting," she told me. These academics assume farmers in these countries are poor, but they aren't, she says. It's all far more complicated than that. She sighs. "I start to be a little tired of all this."
I felt embarrassed. I had come to her with a story that wasn't well researched, that I didn't really understand. I had been easily convinced by an argument because it appealed to me, not because I had any evidence to support it.
I wondered how many other stories I had written like that. How many stories do we all write that are like that? We follow a researcher that appeals to us down a road that makes sense to us. We don't happen to call up the person who will laugh in our faces.
But I also felt thankful. She saved me from writing a story that would have been incomplete at best. I didn't have the resources to go travel to any of the locations these looting papers talked about: Syria, Nigeria, Peru, Afghanistan. I didn't have the expertise to gut check any of these claims.
I never wrote the story.
Dr. Panella emailed me a few months ago asking about the story, and I told her that she had convinced me not to write about it. She never replied.
I think of this piece often, as a caution to myself against being too swayed too early. And as a reminder to always look for the person who will laugh at your story.
Image is of Dura-Europos, a border city built above the Euphrates river, that was recently looted and then demolished during the Syrian Civil War. Photo by Arian Zwegers