The People of LWON love to read. If we could orchestrate your holiday book binge, this is what it would look like: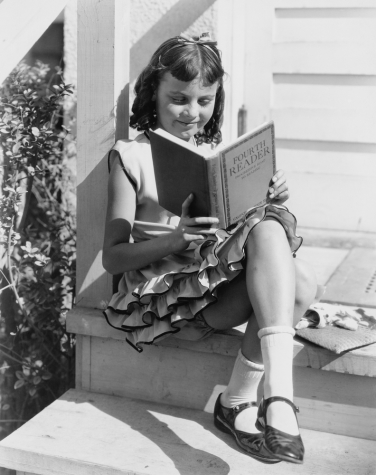 JESSA
The Windup Girl, by Paolo Bacigalupi: This is hardly a buried treasure — it won the Hugo award — but it's quite simply the best science fiction I've read in my adult life. Set in future Thailand, its characters brave the other side of whatever planetary crisis we're about to put ourselves through. This novel is, emphatically, for adults (sexual violence is treated appropriately but figures prominently).
ERIK
Super Sad True Love Story, by Gary Shteyngart: A wonderful look at New York in an imagined near future where the country has taken its obsession with social media and youth to a logical (if extreme) conclusion. It's about a sort of pathetic schlub trying to negotiate the collapse of the United States into a brave new corporate world. Easy to read, hard not to think about for months afterward. It will also inject a new adjective in your life – "Oh my God, I love your friend, he is soooo media."
CHRISTIE
The Empathy Exams by Leslie Jamison: "Empathy isn't just something that happens to us — a meteor shower of synapses firing across the brain — it's also a choice we make: to pay attention, to extend ourselves. It's made of exertion…," Jamison writes in the opening chapter of this mesmerizing book of essays. She tackles difficult issues ranging from abortion to assault on a deeply personal level. The essay about Morgellons should be required reading for every health journalist.
MICHELLE
The Paying Guests by Sarah Waters: A new historical thriller by the author of Fingersmith, set in post-WWI London. More than 500 pages long and told mostly through interior dialogue, but reads like the wind. The most psychologically astute novel I've read in years.
Anything by Dorothy Sayers: I recently rediscovered Dorothy Sayers' brainy Golden Age mysteries after having forgotten all about them for at least a decade. Lord Peter Wimsey, Harriet Vane, and their witty, Latin-aphorism-adorned courtship are all just as delightful as they were when I last saw them. Oh, and some dashed good detective work gets done, too.
A Man Came Out of a Door in the Mountain by Adrienne Harun: A haunting story about a group of kids fending for themselves in an isolated mountain town somewhere in the North American West. Weaves magic and reality into a truly menacing atmosphere.
ANN
All nine Penelope Fitzgerald books; they're all short. She didn't start writing until she was almost 60 and since she'd lived an extremely varied life around extremely educated people, each one of her books is startlingly different from the others.  Half are semi-autobiographical, about people owning bookstores, living in houseboats, working in museums, teaching theater school.  The other half are all over place and time and couldn't possibly be autobiographical; but she's so good they feel like they are.  She likes her characters and so do I, without exactly approving of them.
HELEN
Station Eleven. Station Eleven. Station Eleven! Also, Station Eleven. By Emily St. John Mandel. A friend recommended this book a few months ago, and then I started seeing it pop up on various best-books-of-the-year lists. I basically never read books when they're new and hot, but I got myself on the hold list at the library and oh man did I love it. It's about a band of classical actors and musicians trekking around Lake Michigan 20 years after the flu. After the post-apocalyptic nightmares started, I did have to banish it to the living room, but I feel it was worth it.
RICHARD
I've said it before, and no doubt I'll say it again (and when I do, I'll go back to this post and provide the hyperlink), but the stories of William Trevor are my go-to binge reading (and re-reading).  For the LWON Thanksgiving post in 2013, I wrote, "One of his volumes of collected stories has 60, the other has 48, so opening one of those books to a new story feels to me a little like life: Eventually I'll run out of William Trevor stories, but for now the bounty seems sufficient."  Since then, I've run out of stories.  So I went back to the beginning and started all over again.  But lest you think that re-reading William Trevor short stories is all I need to do in order to feel I've gotten a new lease on life, let me assure you:  I've just bought his entire novel backlist.
ROBERTA
After the Quake, by Haruki Murakami: Murakami is best-known for his sprawling novels, such as The Wind-Up Bird Chronicle and 1Q84. But in this collection of six short stories, he evokes the same sense of mystery and unease in a much more spare framework. All are set in Japan after the devastating 1995 Kobe earthquake, which sends subtle reverberations through the characters' lives. In one story, a man's wife becomes obsessed with the earthquake reports and leaves him; in another, a giant frog and an unassuming bank employee battle an enormous underground worm that threatens to destroy Tokyo.
 Image: Shutterstock