By Jessa Gamble | October 25, 2013 | 7 Comments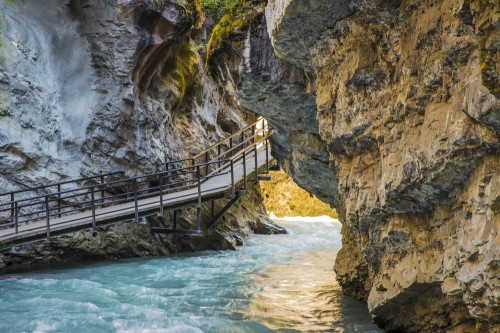 The first major warning sign came in 2006, shortly after Conservative Prime Minister Stephen Harper first ascended to power. The office of the National Science Advisor was to be phased out. It was a blunt and open declaration of what would come to be called, in environmental writer Chris Turner's new book, Canada's War on Science. No thanks, science, we don't need your advice. We already know everything.
Then came the layoffs and outsourcing at the National Science Library, the cuts to basic research funding from the Natural Sciences and Engineering Research Council, the closure of the Polar Environmental Atmospheric Research Laboratory.
After a while, there emerged a more specific pattern to the dismantling of Canada's science infrastructure. A bright red sniper's laser danced on every environmental protection program that could possibly cry foul on the resource extraction industry or slow down development permits.
We pulled out of our sworn commitment to reduce greenhouse gas emissions. The Navigable Waters Act no longer required developers to seek federal approval before building next to lakes and rivers. The world's foremost freshwater research centre, the Experimental Lakes Area, was shut down, only to be semi-revived when the buildings had already been partially dismantled.
This year the National Research Council transmogrified into a business-focused granting agency. Labcoated protesters mobbed Parliament Hill in a Stand Up for Science rally, but their message did not upset Harper's Conservative base, and so they remained ineffective.
The most blatant — because bizarrely un-Canadian – change in the last seven years has been the extension of Harper's strict messaging discipline to government scientists. All media calls are forwarded to PR staff, who prescreen questions and generate talking points, often with little background on the research. Even at international conferences, Canadian scientists have been dogged by handlers.
Apologists like Philip Cross, the former Chief Economic Analyst for Stats Canada, argue that government employees, including scientists, should of course be managed and their press statements controlled. In the Financial Post, Cross warns against the rank and file being allowed to broadcast "value judgments" that are out of line with policy direction.
Citing the left-leaning tendencies of scientists, on average, he supports the right-wing government's right to protect itself from dissenting voices speaking out from within. And besides, argues Cross, you don't need to be as highly qualified to call yourself a scientist outside of a university – the real analysis of all this low-level monitoring work is a job for professors and such.
Leave it to the post-secondary institutions to extrapolate and debate, rather than the civil servants. "The government has every right to remind those who monitor this data not to speculate about how the data is interpreted by more-qualified experts," he cautions.
Leaving aside the patronizing generalizations embedded in Cross's argument, it's not clear how that frontline information is meant to get from the research stations to the anointed few in academia if it can't cross the lips of the government scientist first. No other democratic nation has picked up this kind of muzzling practice, and it's not clear where it will go from here.
Likely with a change of government, the pendulum will swing the other way – attitudes will soften, funding will flow once more. Trouble is, after creating a paranoid and anxious working environment for scientists, one tends to lose the best of them to other countries that actually value their contribution. If we expect to see Enlightenment values and evidence-based decision-making restored just by ousting the one who destroyed it, we might as well expect tree-planting schemes to recreate old growth forests.
Comments