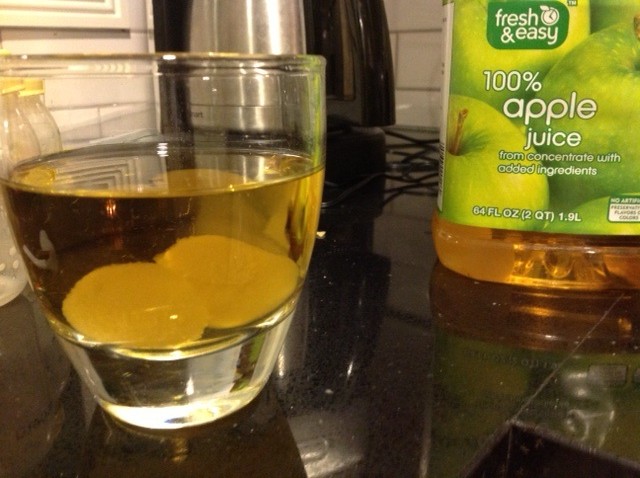 In which we ask our enlightened readers to solve a household mystery.
Scene: The Check-Hayden kitchen.
Erika (opens the refrigerator): Hm, this apple juice has been in here for a while. I should probably just finish it off.
(Opens bottle, pours juice into glass.)
Erika (disgusted): What the….!
(Tom walks in)
Erika (points to juice glass): What on earth are these blobs in my juice? I think I'm going to be sick! Have you ever seen anything like this?
Tom: Wow! No, I don't think I have! Wait a second – let me take a look at that. (peers closer) I have! It was a long time ago, in a sewage treatment plant. But I think I've seen something like this before, and I think I know what it is!
Erika: I don't want to know – can you just get rid of it?
End scene.
Here's the part where you help us, dear reader: Can you help us solve our conundrum? What exactly has happened to our apple juice? Is Tom right – could you see something similar in a sewage plant?
And – most important – can we still drink the juice?
*****
Photo credit: Thomas Hayden.