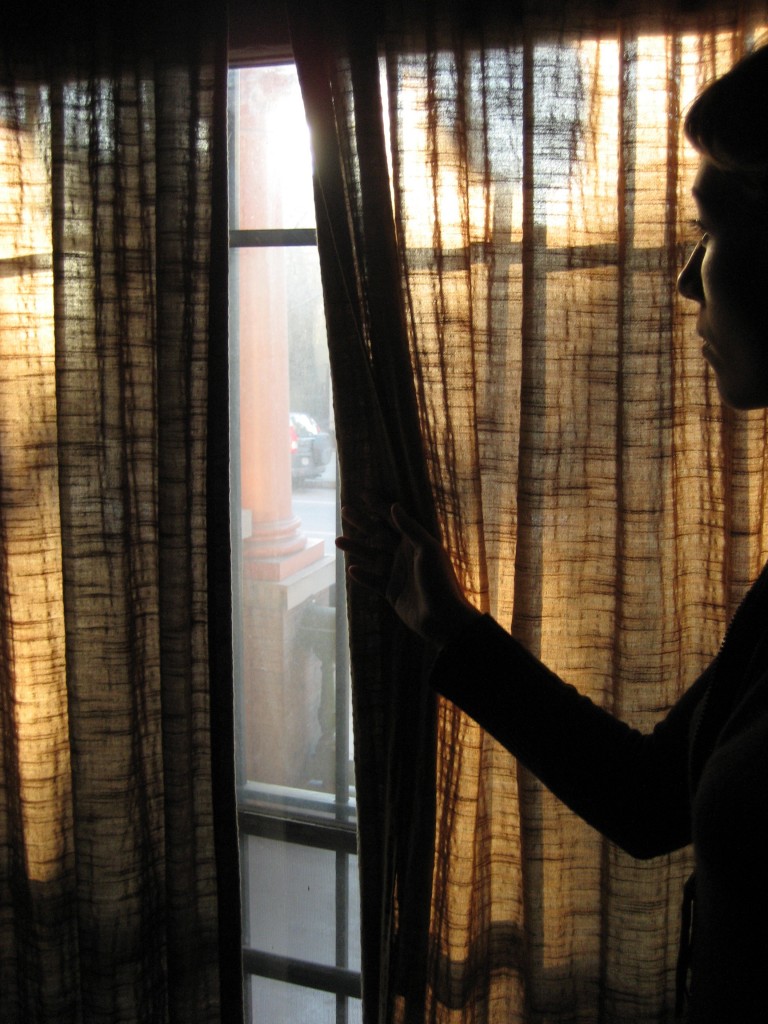 My husband and I have been in the same apartment for more than four years. It's a truly lovely place — spacious (for New York) with high ceilings, stained glass, and parquet wood floors. Each room has the appropriate furniture and many of the walls have been painted a color of my own choosing. We have plants and table linens and martini glasses. We've settled in.
Yet I can't help but think longingly of leaving. This is the longest I've lived in one place since I left home at age 17. And lately I've been feeling antsy. It's not just the apartment. My life has begun to feel stagnant.
When I graduated high school, I went away to college. When I graduated college, I joined the Peace Corps. When my service was over, I moved home and got a job. And when the job lost its luster and that Midwestern college town began to stifle me, I packed up a U-Haul and moved east to start grad school. A new town is at least a temporary antidote for chronic ennui, I've found.
But the cut-and-run cure is no longer an option. Now I am half of a team. We make decisions together. We have a waffle maker and an accountant named Brian. My husband has a good job, a dream job. A job that requires him to be in this particular place. We are very lucky, I tell myself. But sitting on our new microfiber couch, I can see far into the future. And it looks depressingly similar to yesterday. "We might die in this apartment," I think.
Since I can't pack my bags and leave, I strive desperately to make the place seem new again. My poor husband lives in a state of constant flux. On any given day he might open a cupboard to find that the bowls now live where the plates once did. The mugs reside on the second shelf now, not the third. The art moves freely from one room to the next. Occasionally it lives on the floor while I ponder some new arrangement or color scheme. If only I could find the perfect curtains, the perfect throw pillow, the perfect brass bookends, I'd be happy, I think. And I almost believe it.
My particular brand of discontentment hasn't made it into the DSM manual yet. But my husband offers this description of my condition. "Some people are satisfied just being," he says. "But you're only happy when you're becoming. That's why you liked school so much. You were in the process of becoming something." Could that be true? Can the whole world be divided into those who are content to be and those who are driven to become? If so, it seems I'm doomed to a life of restless discontent.
But maybe that's not such a bad thing. Americans have become too obsessed with chasing happiness. A whole industry has grown up around it. Happiness gurus promise that contentment is attainable! (for a small fee, of course). Their books offer vague advice like 1. be grateful and 2. be optimistic and 3. do jumping jacks. If I were the kind of person who was grateful and optimistic and did jumping jacks, maybe I would be happy. But I certainly wouldn't be me. I'd be someone else — some annoyingly enthusiastic and bouncy lady who is always eating bananas. (I imagine happy people eat bananas. I don't know why.)
Some research suggests that the more doggedly we pursue happiness, the more miserable we are. So I've decided to embrace my discontent and cohabitate with it for awhile. I may sew pom-poms on the kitchen curtains and move the silverware to a different drawer, but I won't run. And if that doesn't work . . . well, U-Haul is only a phone call away.
Amongst all the bullshit positive thinking self-help books, I did find one book on happiness that seemed intriguing. Here's the adorable trailer for The Antidote: Happiness for People Who Can't Stand Positive Thinking.