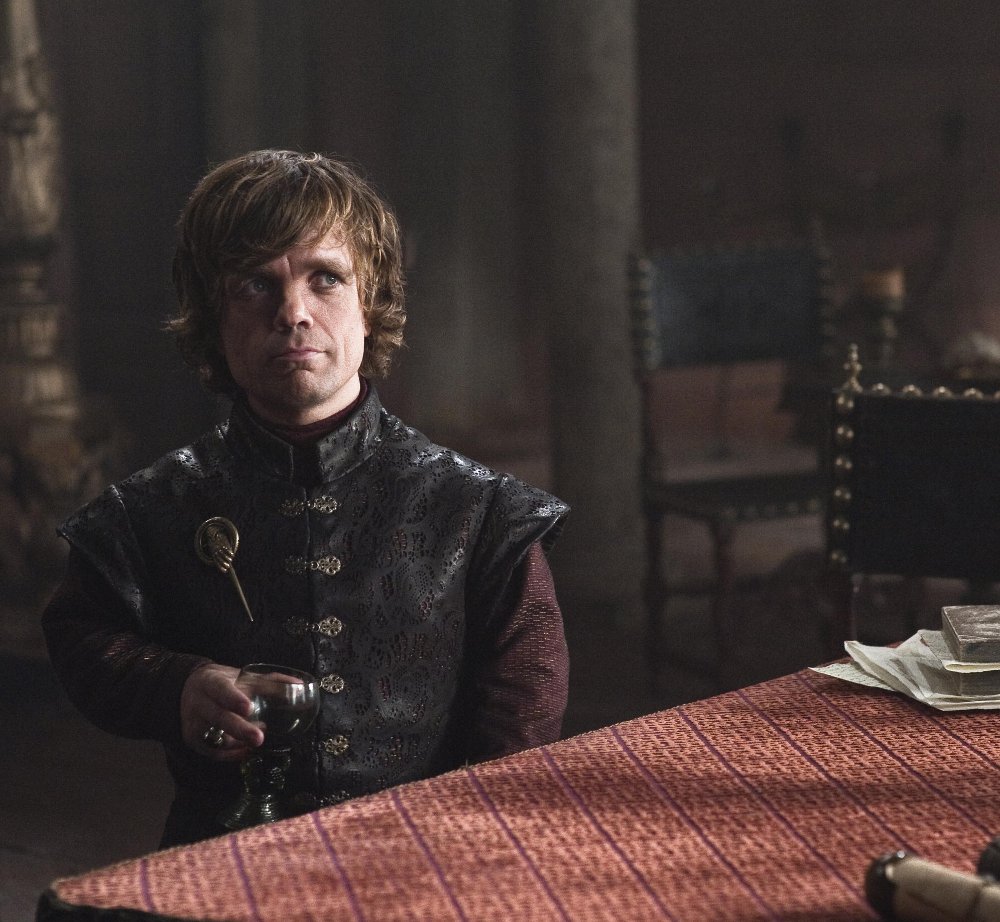 Thanks to HBO's Game of Thrones, I've become engrossed by George R. R. Martin's remarkable setting that sometimes feels more like medieval historical fiction than fantasy. It's the first time I've admired a fantasy setting in years. Its gray-shaded characters and the complex society of Westeros, where most of the story takes place, brings a relatable feeling to a genre that usually throws realism to the wind.
It helps that magic is a subtle, eerie thing in Game of Thrones. But even in small quantities, magical explanations tend to beget whole new weirdnesses that can only be solved by citing — what else? — more magic. I often feel cursed to poke at oddities that disrupt my suspension of disbelief, no matter how subtle. So here was a nitpicky question I wanted to answer: How do they have all that wine?

Game of Thrones is drenched in wine. Martin's characters drink wine, hold wine, buy wine, pour wine, discuss wine, fantasize about wine, demand wine, and even poison each others' wine. Some fans have even gone out of their way to make their own recipes based on wines mentioned in the books.
But for wine you need grapes, and for grapes you need something Westeros does not have: Reliably changing seasons.
The seasons in George RR Martin's medieval fantasy are a random, unpredictable mess. They could last anywhere from a few months to a decade and there's no way to forecast them. As the story opens, the characters are near the end of a long, ten-year summer. They also worry about the coming winter, which will cause mass starvation if it also lasts years on end. This wonky climate is an irreplaceable part of Game of Thrones. Westeros would not be remotely the same without it.
But grapevines have a life cycle that depends on regular seasons. In winter, grapevines are dormant. Come spring they sprout leaves. As summer begins, they flower and tiny little grapes appear. Throughout the summer the grapes fill up with water, sugar and acid. The grapes are finally ready for picking in early autumn, then go back to sleep in winter. This cycle is why wineries can rely on a yearly grape yield. Obviously, in Westeros, something must be different about how grapes work.
Martin has gone on record saying the random seasons are magical in nature. Fair enough. But let's assume that Westerosi grapes are not magical. That would be too easy. Does science have any answers?
I asked University of Maryland climate scientist Antonio Busalacchi whether wine could exist in Westeros. Busalacchi is also a sommelier who studies how climate change affects the wine industry. He agreed that Westeros' odd climate would normally be devastating for wine growers. But it turns out there is a real-world way to produce wine throughout an endless summer.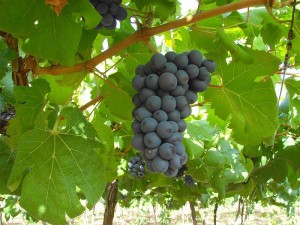 São Francisco Valley is a wine-growing region in tropical Brazil that is only about 600 to 700 miles south of equator. Despite the constant warmth, they pump out two and sometimes three grape harvests a year. How? By depriving the vines of water and removing their leaves after every harvest, which forces them to hibernate. "They trick the plant into thinking it's wintertime," Busalacchi said.
Growing grapes in a tropical climate has a trade-off. São Francisco's constant sunlight fills the grapes with sugar. So it's powerfully sweet and lacks the rich complexity modern-day wine-lovers might prefer. But the people of Westeros would not care about complexity. Their food, much like food in our Middle Ages, is not riddled with processed sugar. Sugary sweet food — including what amounts to alcoholic fruit juice — would be a rare, special treat.
So, as long as there are plentiful peasants available to strip grapevine leaves by hand during their long summer seasons, the copious wine in Game of Thrones makes sense. Right?
Hold on. There's still one problem: Winter is coming.
Busalacchi told me grapevines can survive for perhaps a year in dormancy before they die. So even a winter that lasts a little more than a year, which isn't too horrible by Westeros standards, would wipe out nearly every grape vine and devastate the wine industry. And a decade-long period of icy weather? Forget it.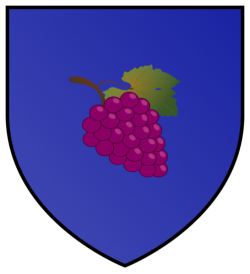 But this might actually explain why regions in the deep south of Westeros seem to dominate the wine market. Westeros presumably has an equator too, and while the North is frigid even in the summer, most wine in the story is from the southern desert kingdom of Dorne and a southern island called The Arbor. So long as the winter in those regions stays above 10 degrees Celsius — the point at which photosynthesis stops and the plant must live off its nutrients in reserve — their grapevines could survive all winter.
So the answer is yes, it is scientifically possible to have all that wine, if southern winters are warm enough and if wine growers routinely prune their plants into brief comas. There are other questions we could raise. For example, would a plant with such a life cycle even naturally evolve in a climate with erratic seasons? Maybe not. But, at least for the wine as we know it, there is no magic required in Westeros.
—-
For years, Sean Treacy navigated a few newspaper jobs in the frosty northern realm of upstate New York before becoming a science writer in the D.C. area. He tends to obsess over subjects like booze in fictional settings until he finally just consults a scientist and writes about it. He has a website that features, among other things, a picture of himself in a lovely tweed jacket.
More reading:   Analagous wine regions in Westeros
Credits:
Tyrion Lannister holding a cup of… what else?   Publicity photo, HBO/Helen Sloan
YouTube wine video:  Michael Martucci 
São Francisco table grapes, plump with the juices of induced dormancy:  Glauco Umbelino/Wikimedia Commons
House Redwyne lords over the wine-growing region called The Arbor. You know you take your wine seriously when you put grapes on your shield:  Wikimedia Commons