By Ann Finkbeiner | November 26, 2012 | 7 Comments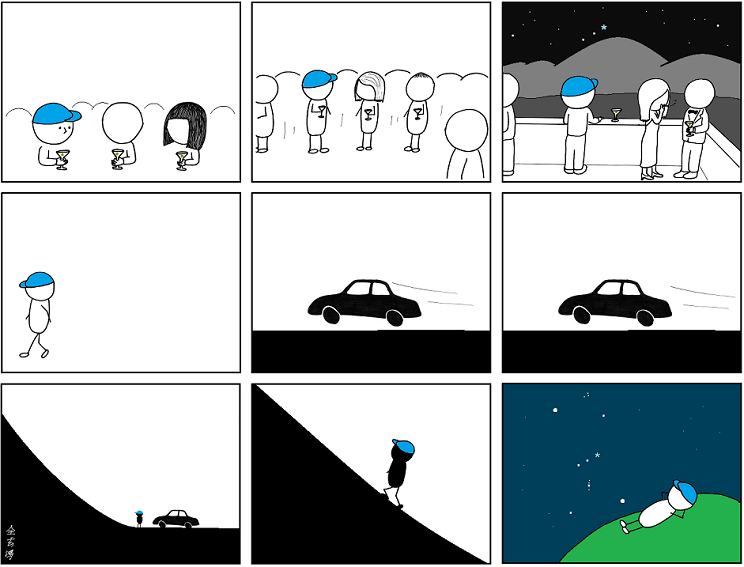 AG's hypermeta mouseover thing says something about being in company but forever alone, and really, no disrespect to anyone having this feeling because it's surely occasionally universal, but it's also self-pitying nonsense and just not the case.  Think about it for a minute:  let's say AG got tired of party chitchat and happened to notice Orion rising over the mountains, so he left and drove to where he could get a better view.  The little star hanging off Orion's belt is the Orion nebula in which, inside astronomically huge cold clouds, stars are lighting up, blowing their way out of the clouds in a blaze of ultraviolet glory.  The four stars at Orion's shoulders and legs are Rigel, Betelgeuse, Bellatrix and Saiph, all of which are blue-hot and probably young and noisy except Betelgeuse, which is a red supergiant getting ready to die by blowing itself to smithereens.  No way is AG alone out there: Orion is major partytime.
Not to mention that all AG has to do is look up and what he sees is infinity.  Infinity, free gratis and for nothing, just by looking up.  Alone schmalone.
__________
Comments