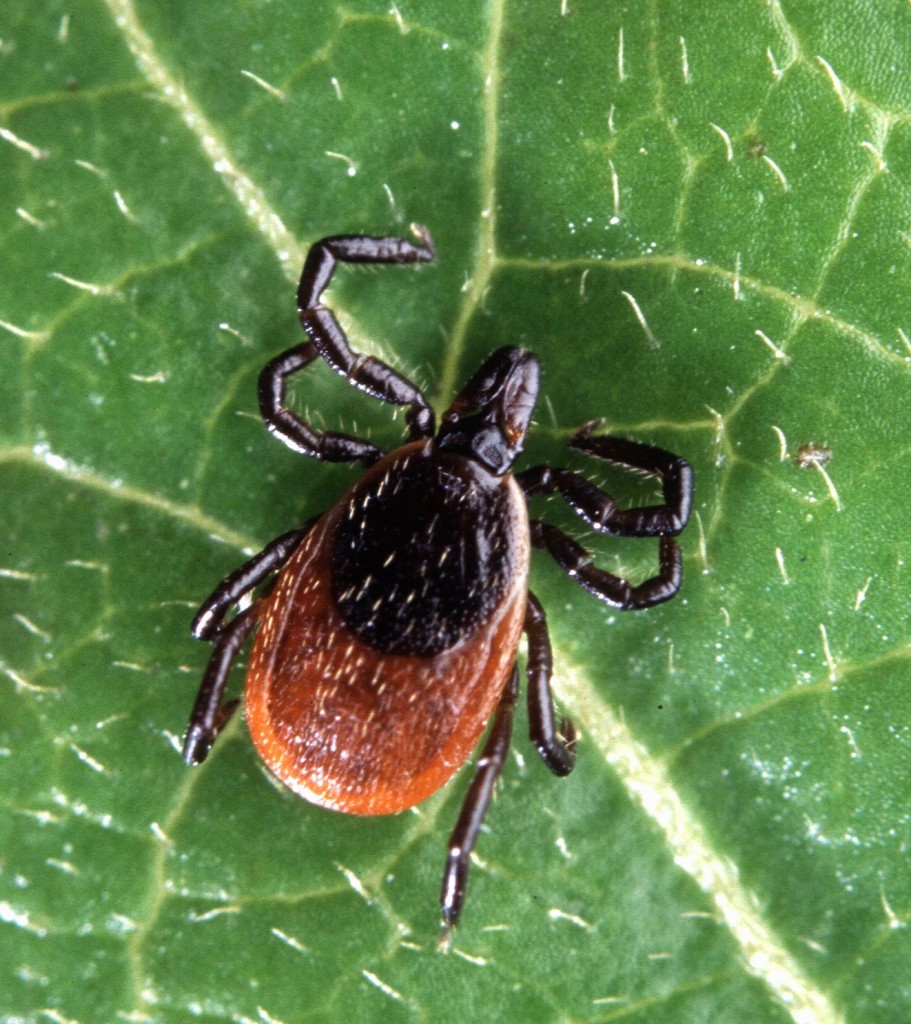 In 2009 science writer Laurie McClellen's husband, Pat, fell ill. The exhaustion came first. He grew too tired to exercise. Even the office left him fatigued. "He was so tired that he needed a two-hour nap every night after work," McClellan wrote in her account of the ordeal. Then came other symptoms. One night Pat forgot the name of their subway stop. He complained of cold feet, and began to stumble. His joints burned.
McClellan's doctor suggested Pat might have chronic Lyme disease. The test came back negative, but she prescribed a course of antibiotics anyway. Pat began to feel a little better. At a clinic specializing in Lyme disease, "Pat was given prescriptions for a sophisticated regimen of drugs to control his symptoms, plus multiple antibiotics to fight the infection. He would need to take the drugs for the next year or so. He started swallowing some twenty-five pills a day, and the pace of his recovery picked up," McClellan wrote.
While all infectious disease doctors acknowledge that Borrelia burgdorferi, the corkscrew-shaped bacterium that causes Lyme disease, can stay in the body for years, most believe that a short course of antibiotics is enough to wipe out the infection. However, an increasingly vocal group of patients, advocates, and doctors believes the bacteria can hide out in the body and persist even after treatment, causing a laundry list of vague symptoms — everything from night sweats and depression to back pain and vertigo. They argue that a cure requires not weeks but months or years of strong antibiotics, and that relapses are common. They portray Lyme as "a disease that is insidious, ubiquitous, difficult to diagnose, and almost incurable," according to one group of infectious disease physicians from Johns Hopkins.
The debate has been raging for years, but evidence has yet to emerge in support of an epidemic of persistent yet invisible B. bergdorferi infections. And three clinical trials funded by the National Institute for Allergy and Infectious Diseases failed to find any benefit of long-term antibiotic therapy in individuals like Pat who have no evidence of active infection. In fact, long courses of antibiotics can be dangerous.
A new study finds that people who have been treated for Lyme disease and then later appear to relapse are typically suffering from a new infection. In the 1990s, Robert Nadelman began collecting blood and skin samples from people with Lyme disease. He identified 17 people who developed a bullseye rash, a hallmark of Lyme disease, more than once. By examining the genetic makeup of the bacteria found in these rashes Nadelman showed that these later episodes were actually new infections, not relapses.
That's not to say that everyone who claims to have chronic Lyme has had multiple infections. In a review article published last year, Paul Lantos identified seven studies conducted in endemic areas that included nearly 2,000 patients with suspected Lyme disease. "Only 7–31% had active Lyme disease and 5–20% had previous Lyme disease," he writes. "Among the remainder, 50–88% had no evidence of ever having had Lyme disease. Most of these patients had either an alternative medical diagnosis or a functional somatic syndrome such as chronic fatigue syndrome or fibromyalgia."
Why would a science writer choose to accept a diagnosis based largely on pseudoscience? Because she's human, not Vulcan. As much as it pains me to say it, personal anecdotes are more powerful than scientific facts and figures. In the article, McClellan tells us about her friend's teenage daughter, who was deemed anxious by one neurologist, was later diagnosed with chronic lyme, given a prescription for a year's worth of antibiotics, and recovered. That's a powerful narrative.
What's more, certainty and action are always more attractive than uncertainty and inaction. McClellan writes, "Pat, who'd been climbing mountains a few years ago, now struggled to walk a city block. Two doctors were telling us that he had a certain disease, that it was treatable, and that he could recover. But the standard medical authorities were telling me that this condition didn't exist and that the proposed treatment was ineffective and harmful." Is it any wonder that McClellan chose the promise of antibiotics over the question marks offered by mainstream medicine?
The Hopkins group argues that Lyme advocates are part of the same antiscience movement that denies that HIV causes AIDS and accepts that vaccines cause autism. "These advocates have created a pseudoscientific and alternative selection of practitioners, research, and publications and have coordinated public protests, accused opponents of both corruption and conspiracy, and spurred legislative efforts to subvert evidence-based medicine and peer-reviewed science," writes the group from Hopkins. How can evidence-based medicine compete?
—
Tick photo courtesy of Wikimedia Commons