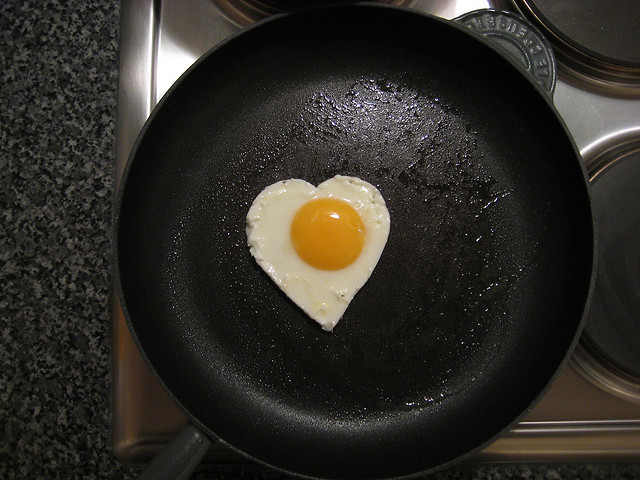 A few days ago, while cruising my Facebook feed, I came across link that stopped me cold. The headline was "Study: Eggs Are Nearly as Bad for Your Arteries as Cigarettes."
Bullshit, I thought. There's no way that can be true. So I clicked on it, and ended up on the Atlantic's Web site. But what was I reading? A blog? A news article that had come from the magazine? It wasn't really clear. I recognized the genre immediately, however. I'm not sure it has a name. It's not quite churnalism, because the author clearly read the paper and reported things not found in the press release. But the effect is similar: Read something, regurgitate it in your own words, don't question the findings.
The Atlantic post simply describes the journal article: Here's what they did, here's what they found, here's why you shouldn't eat eggs very often. The author offers no assessment of the study's credibility and does not solicit the opinions of outside experts.
Fair enough. There's nothing wrong with taking a study at face value. Especially when the study says something like meadowlarks tend to prefer meadows with orchids over meadows with bluegrass (I made this example up). But when you're a major news outlet and the study is concluding that eggs, a staple food, are nearly as bad for you as cigarettes, I'd like to see you do some reporting.
The Atlantic offered a description of the study with headings such as 'problem,' 'methodology', 'results'.
The Washington Post's The Checkup didn't call anyone, but they gave us a hint that the study might be controversial: "The role of dietary fat and cholesterol in cardiovascular health has been under investigation in recent years. It was once believed that eating cholesterol-rich foods led to high levels of cholesterol in the bloodstream, but that assumption's been questioned recently."
The LA Times Booster Shots Blog didn't call anyone either. The reporter did give us this paragraph, however.
In recent years, nutritionists have begun to agree with egg purveyors that chicken eggs — cheap and packed with protein — have gotten a bad rap as a dangerous source of cholesterol. Some studies have suggested that eggs may increase HDL, or 'good cholesterol' that protects against heart disease, even as it contributes to the artery-clogging LDL cholesterol, making egg consumption something of a wash. And regular egg-eaters may form larger lipoprotein particles that help clear the blood of fat particles and are not as likely to settle in artery walls.
Thank you Time for giving us an "in-depth" report on the subject. Unfortunately, the only outside expert Time quoted was ABC News. The reporter couldn't even find time to talk to the study's author.
Jezebel, admittedly not a major news source, called the story "Your Breakfast is Trying to Murder You" and quoted the Atlantic reporter.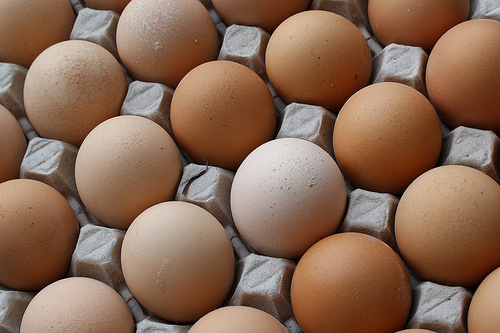 Sydney Lupkin of ABC News, however, did a bang up job. God bless you, lady! (Google suggests you are a young lady and a recent grad of Boston University's journalism program. True?). Lupkin quoted three (count them!) cardiologists who were not involved in the study, including Steven Nissen, who called it "very poor quality research." And then she called a journalism professor and spent a paragraph talking about the coverage the study was getting.
Still, the good headline potential was too tempting for several media outlets to ignore and the story ran widely, and in some cases without any comment from outside experts

Dr. Tom Linden, a medical journalism professor at the University of North Carolina,said journalists should exercise caution when writing about studies like this. He said they should put the studies into context by explaining the caveats and consulting experts.

"The danger here is headline writers who aren't necessarily science writers may go way overboard in headlining the story," Linden said.
But let's actually examine the study. Lead author J. David Spence and his colleagues wanted to determine whether eating egg yolks is linked to the buildup of fatty plaque in the carotid arteries, the two major arteries that carry blood to the brain. To do this, they examined medical records from 1231 men and women who had attended vascular prevention clinics at University Hospital in London. The records contained basic information such as age and gender as well as ultrasound results showing the amount of plaque in the patients' carotid arteries and answers to a lifestyle questionnaire that contained questions like how often do you smoke and how often do you eat eggs. The researchers used those questionnaire answers to quantify the patients' egg consumption in "egg-yolk years" (the number of egg yolks eaten per week X number of years the patient consumed eggs).
The researchers found that people who consumed two or fewer eggs per week had less carotid plaque than people who ate three or more eggs per week. The researchers also looked at the relationship between smoking and plaque buildup in order "to provide perspective on the magnitude of the effect." They found that those who consumed the most eggs, a mean of roughly 4.5 per week, had about two-thirds as much plaque as the heaviest smokers. And now you understand why the press release was titled: "Egg yolk consumption almost as bad as smoking when it comes to atherosclerosis." Change that to "Egg Yolks Almost as Unhealthy as Smoking" and, voila!, you've got instant click bait.
First, every scientist will tell you that correlation does not equal causation. This study doesn't prove that eating egg yolks caused the fatty deposits, it simply shows that people who said they ate more eggs had more fatty deposits than people who said they ate fewer eggs.
Second, this study doesn't account for other foods that might cause artery-hardening plaque. Think of the typical egg breakfast. Maybe it includes sausage, bacon, cheese, hash browns, biscuits . . . maybe even gravy? Isn't it possible that the people who ate the most eggs in this study had really shitty diets? Maybe people who ate more eggs also ate more bacon and eating bacon causes the fatty deposits. It's possible, right? Cardiologist David Frid echoed this sentiment in the ABC News article, "It may be that people who consume a lot of eggs also consume a lot of other fatty foods," he said.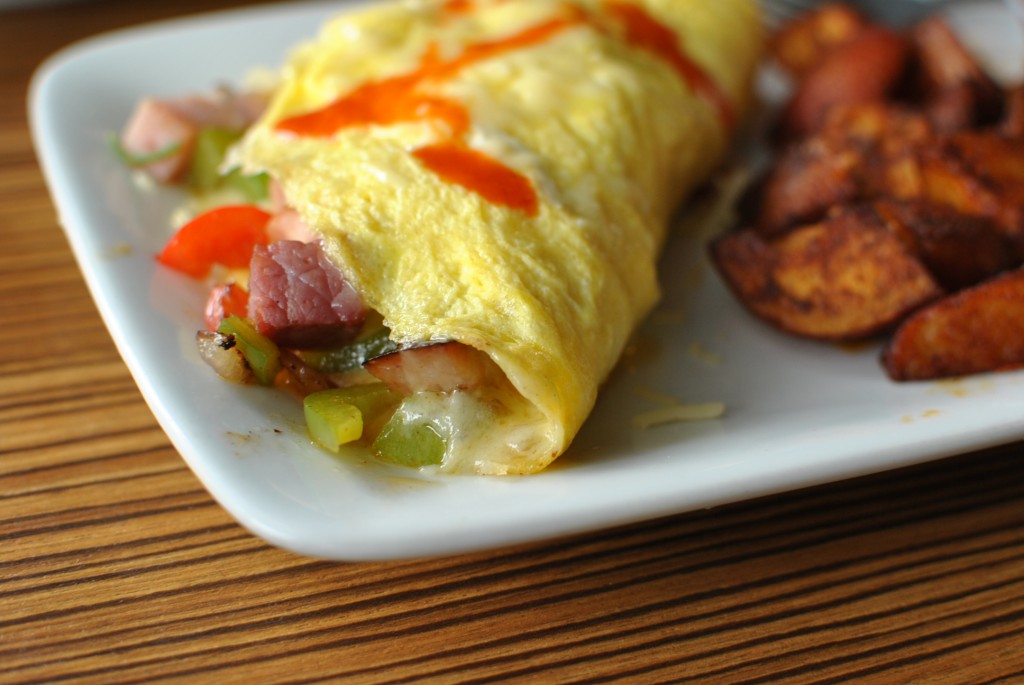 Third, do you remember how many eggs you ate or how many cigarettes you smoked 10 years ago? These are rough estimates based on people's imperfect memory.
In other words, this is not a strong study. So why did so many news outlets take it at face value?
Maybe we, as journalists, can't say whether eggs are good or bad, but we can make a couple of phone calls to people who can provide some context and insight. In fact, it's our job. Is it a bad study? Is it a good study? How strong is the evidence? Is this a controversial issue? What other studies have been done? The general public shouldn't be expected to sort all this out for themselves.
Conflict-of-interest disclosure: Cassandra Willyard enjoys eating eggs very much. She estimates her consumption to be 75 egg-yolk years.
—
Image credits:
Heart-shaped egg courtesy of Julian Burgess on Flickr
Lots of eggs courtesy of Pietro Izzo on Flickr
Delicious ham omelet photographed (and eaten) by Cassandra Willyard