Our boy, AG, is referring to a joke:  a dairy farmer asks a physicist how to estimate milk production.  The physicist begins the calculations with, "Assume a spherical cow," and takes it from there.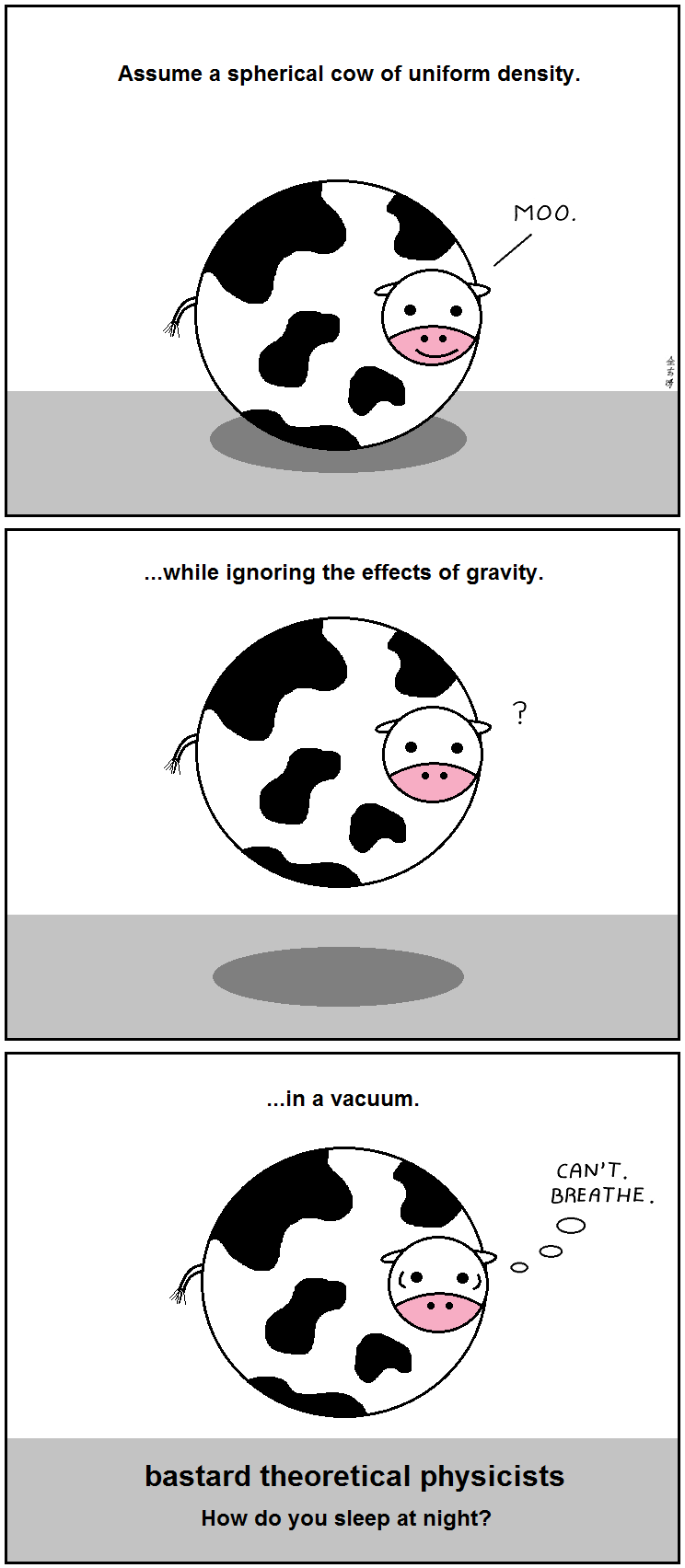 Physicists are famous for this.  They call it simplifying the model.  Sometimes they have a problem that's too complicated to be calculated from the bottom up — say, climate change.  So they make a model in which they simplify the parts — an average atmosphere, an average land, an average ocean.  Change one of these averaged parts — make the atmosphere more likely to trap heat — and see how the whole climate responds.
I think in the case that AG presents, the problem is not milk production but something like the distance a cow can be catapulted.  On the whole, simplifying the model is good for finding out roughly where the answer might be.  But it might be hard on the cow.
______