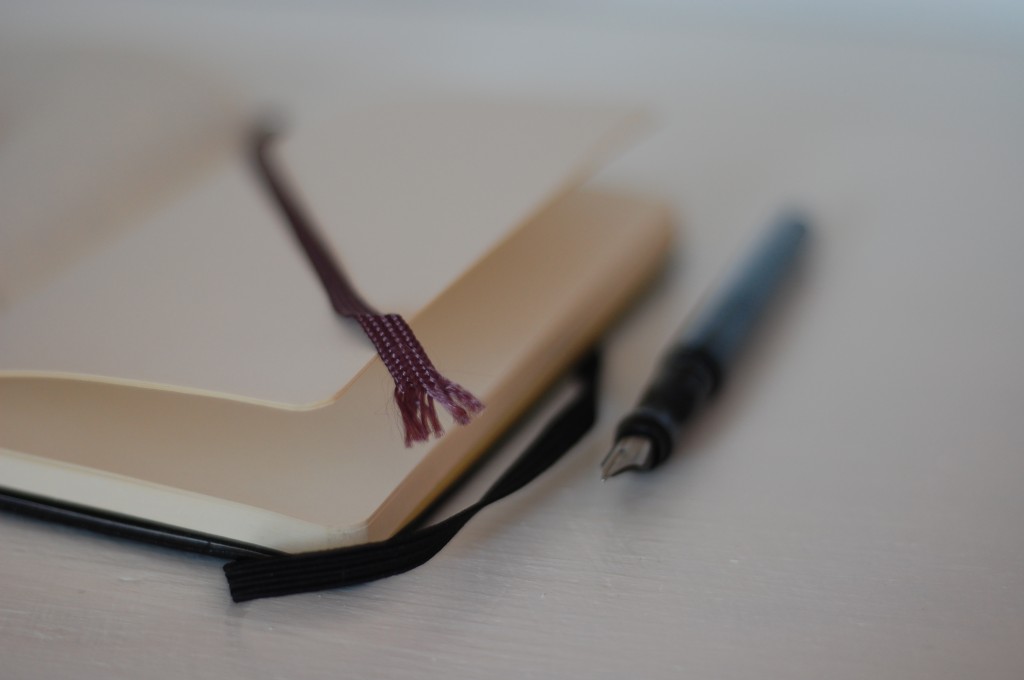 In his several books and many articles in magazines and academic journals, Horace Freeland Judson dared to size scientists up, though he wasn't one. He died on May 6, age 80. He was my teacher and my friend, and I would like to say a few things about his works both to offer tribute and to explicate some of what was significant about the most original science observer of our time.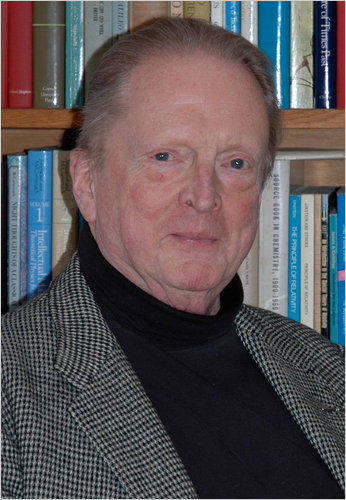 Beginning with his majestic eyeopening narrative history of molecular biology, The Eighth Day of Creation, published in 1979, Horace invented a career for himself and a new academic craft, which he would later call the history of recent science: chronicling not just the discoveries that scientists make, but also their ideas, methods, flaws, rivalries, strengths and personalities, all of which he captured through his deep reading of the original scientific literature and his long repeated interviews with principal figures. The Eighth Day was so grounded in the lives and times and clashes of scientists it can safely be compared to an epic drama, a comparison Horace himself did nothing to discourage when, early in the book, he supplied the reader with a list of main characters which he titled Chief Persons of the Comedy.
Horace's prose was electrifying, combining his classical sensibility and learning (he was a graduate of the University of Chicago in its Great Books heyday) and the flair he acquired reviewing books and covering theater for Time. Thus he begins The Eighth Day: "We were crossing London in one of those commodious English taxicabs, Max Perutz and I, on a sun-washed Wednesday afternoon late in May of 1968, heading for Liverpool Street Station and the train to Cambridge, when Perutz, reflecting on the ways men do science, paid James Watson the most exact yet generous compliment I have heard from one scientist about another."
That sentence is exquisitely rendered and spring-loaded, a Fabergé egg that jumps out of a jack-in-the-box, and in that respect it's pure Horace. It has complexity and drive, vividness and idiosyncrasy, gossip and authority. The paragraph it launches, which goes on for another 900 words, is in its jampacked delightfully discursive exact yet generous way a miniature of the book to come, all 616 crowded pages of text.
(Significantly, The New Yorker altered the sentence when it serialized the book in three parts as "DNA," printing, "Max Perutz and I were crossing London … " The edit had the no doubt intended effect of making the sentence less dandy, but hey, why can't a guy sport a boutonniere if he wants? "I like a florid line," Horace once told me.)
Some ten years in the making, The Eighth Day made Horace's career and influenced a generation of journalists and scientists. When it was published I was in college majoring in biochemistry, and I saw Horace's purple-covered tome on many a grad student's lab desk. One student, I recall, was rapt by it, wandering the halls with the book opened a foot in front of his face the way a dreamy adolescent reads Harry Potter. Just the other day I came across the newly published Super Cooperators: Altruism, Evolution, and Why We Need Each Other to Succeed, by Martin A. Nowak, a professor of biology and mathematics at Harvard. "As a schoolboy, I wanted to be a doctor," Nowak writes. "Then I read The Eighth Day of Creation: Makers of the Revolution in Biology by Time magazine journalist Horace Judson. This wonderful chronicle of the birth of molecular biology put an end to my medical ambitions. I made up my mind there and then to study the very chemical basis of life." (Never mind that Horace left Time to write the book and didn't look back.) Originally published in the United States by Simon and Schuster, The Eighth Day is still in print through the Cold Spring Harbor Laboratory Press.
Horace himself never produced anything as monumental, and I don't know how he felt about that. It was his impression, I think, that there wasn't another story in the biological and physical sciences that was as coherent as the rise of molecular biology. His next book, The Search for Solutions, was a virtuoso's dazzling curtain call, a picture-heavy coffee-table book that is perhaps the most effervescent attempt to write seriously about the fundamental nature of science. It ranged across centuries and disciplines, each chapter devoted to a scientific essence. Chance. Modeling. Strong Predictions. "Certain moments of the mind have a special quality of well-being," it begins. There is a kind of joy in Horace's writing that suggests to me he was most at home in the prose world, examining the nature of things and using everything he had to get it across in ordinary words.
The preface for The Search for Solutions was by the physician, essayist and poet Lewis Thomas. "What Judson is up to should not be misconstrued as one more effort to formulate a 'philosophy' of science, nor is it in the bailiwick of the history of sociology of science, nor is it scientific journalism. It is criticism, including aesthetic criticism of a high order, based on almost as intimate a knowledge of what goes on in a laboratory as that possessed by the investigator sitting at the bench." How poignant to open my copy of this book, musty-smelling now after 30 years on the shelf, and read Lewis' closing thought about Horace: "It is a satisfaction to reflect that he is a young man, with a generation of science still ahead to be scrutinized and weighed, and time enough to set the kind of example needed for the evolution of a school."
As a grad student who took myself very seriously as a philosopher of science, having read a bit of Kuhn and Popper and being able to pronounce Feyerabend, I once chided Horace for not publishing academic works. I was, in other words, calling him a lightweight. We were in his office on the Hopkins campus. He walked over to a bookshelf and without saying a word handed me a bound reprint of a 50-page essay-review, "Reflections on the Historiography of Molecular Biology," published in 1980 in the journal Minerva. Touché.
The article contains admirably stringent efforts to explain the process of doing biology—"no large-scale, closely-interlocking, fully worked out, ruling set of ideas has ever been overthrown"—and not a few swipes at the "celebrated, fashionable discourses on scientific revolutions." But now, with Horace gone, I most appreciate his brief sketch of the biochemist Erwin Chargaff. It's a preamble to his analysis of Chargaff's memoirs, which, Horace writes, "plunge the commentator who knows the facts into an unhappy conflict of pieties." He goes on to describe Chargaff as a man "who has refused to let himself become inured to the times' decay"—a plain statement about Horace himself. He continues (and now I quote Horace mostly for the fun of recalling what cunning hedge mazes he produced for his readers' amusement):
[Chargaff] has protested in countless short pieces addressed to his peers in science or on occasion to a wider audience—and in the past has done so with a fine and witty rage. We must cherish him for that. Chargaff is a man of classical education, which he has kept sharp and shining. He is a master of many languages (reading, by his count, in 15) and a master of language—a mordant stylist and a scathing polemicist. We can admire all this…. His discoveries were crucial to the rise of molecular biology. He has been honoured for those discoveries—though with the parsimonious justice of a ten-per-cent tip. Yet at the time he made the discoveries he did not fully understand their consequences, and to this day he does not properly value the work he did. This compound failure of judgement—predictive, retrospective—has poisoned his relation to the world of science for a quarter of a century. Now he is old. He has published his apology for his life. It is intermittently fascinating, sometimes beautiful, but, in the end, a treason to himself. Chargaff has demeaned his gift: where he used to be funny and nasty, here the humour has left him. That lapse one might pass in silence. But he is also trying to revise history.
Fine and witty rage, master of language, mordant stylist—yes, also Horace.
Horace was serious, forbiddingly so to people he disliked, but not solemn. Once, he was working on a piece about a scientist when a student asked if he was going to explain what they'd had for lunch. The quip, a reference to all the meals chronicled in The Eighth Day, delighted him. When Horace was awarded a MacArthur Fellowship, he was tickled that a former student cracked, "Not bad for an out-of-work theater critic."
As a teacher Horace was, like his prose, demanding, elaborate and rather formal. But when he read aloud even brief homework assignments by students—finger exercises, he called them (and doesn't that phrase alone tell you something about his view of the art of writing?)—he would show real delight in a turn of phrase. One cannot overestimate the value to a student of having a world-class author be charmed by one's prose.
A man who has refused to let himself become inured to the times' decay. Horace was at odds with his day and age. "The last living Edwardian," a mutual friend once said of him. There he was in that big three-story house in Baltimore, a house filled with books and art and furniture collected by him and his wife, vivacious Penelope, but also a house with no air conditioning, no television and an ancient black desk phone relegated to a little table in the entryway, as if it had barely made it in the door. He had a computer. But he shaved with a straight razor, no easy feat with his right, primary hand disabled by polio when he was a boy. He read the Times. He listened to NPR on a little radio in the defiantly unmodernized kitchen.
He believed in elegance. He told me so. We were standing together at a holiday faculty party on the Hopkins campus, a typically awkward affair, and Horace was wearing one of his wonderful English tweed jackets, twill slacks and, I remember, an ascot. Yes, an ascot. In 1982. And he said, in so many words, in that way he had of speaking like someone out of a 1930s movie or like someone who teaches el-o-cu-tion, "Most problems are solved by elegance." He was not talking about clothing, ascot aside. He was giving advice about writing, ideas, life.
"I am cursed with indolence, accidie, the deadliest of sins," he wrote at the start of his last book, The Great Betrayal: Fraud in Science (2004). The passage is comical, describing how the project itself repeatedly got bumped from one publisher to another as editors came and went like waiters in a hotel kitchen. Despite the accidie—a Horace word, one I had to look up in the dictionary—he continued to work, traveling to China in his seventies to report on gene therapy research for Technology Review.
At the close of Betrayal he was moved to account for what he'd been up to these past four decades. It's a coda by the pioneer himself, and it remains a worthy meditation for anyone in our line of work:
Writing about music is not the same as composing it or performing it—and in just that trivial way writing about science, talking about science, explaining science, is not science. But is the pleasure taken in science by the non-scientist therefore illegitimate? Listening to music with an instructed ear and the aid of a score is certainly a musical activity—and in just that self-evident way, along a continuum from dummy to savant there is a point p at which reading about science with an instructed mind and with reference to original research becomes a scientific activity.
______
Terence Monmaney is the executive editor of Smithsonian magazine. After earning a degree in biochemistry and working for two years in medical research laboratories, he studied under Horace Judson in the The Writing Seminars at The Johns Hopkins University. Terry has been a writer for Newsweek, The New Yorker and The Los Angeles Times. His latest bylined piece is about cancer research.
Photo credits:  top photo- this lyre lark; second photo – Nicholas Judson