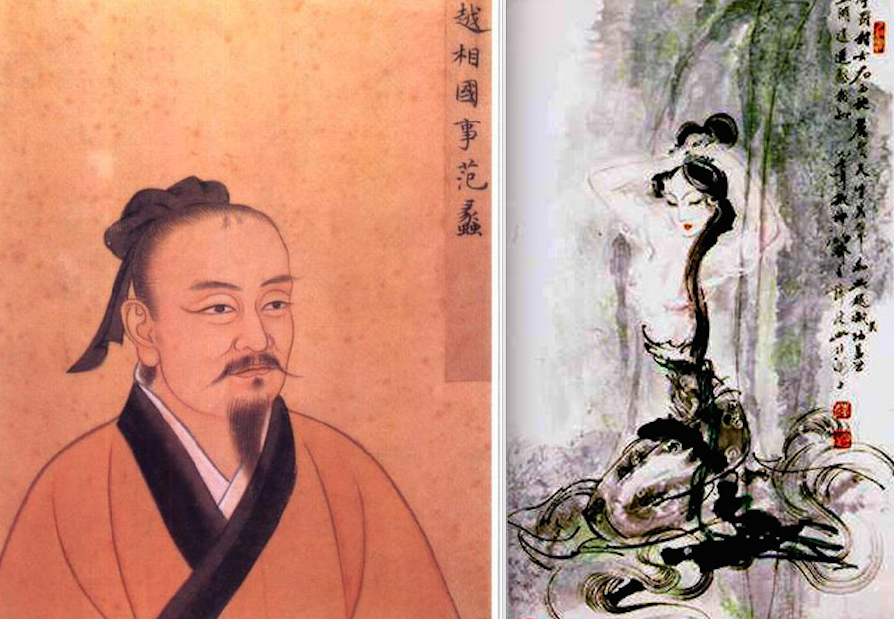 Gather round, my children and allow me to regale you with the wonderful tale of the adventures of Fan Li and Xi Shi – military strategist, femme fatale, and all-around badasses.
Fan Li was born in a town calledYuan Sanhu sometime in the late 6th Century BCE in a kingdom called Yue, near the modern city of Wuxi (a few hours drive from Shanghai). Born to a poor familyhe befriended a minister who took him to become an advisor to the king, Goujian. The king was clever but a little too abitious for his own good and despite Fan Li's warnings he attacked a nearby kindom call Wu.
Wu crushed Yue and took it's king and counselors as hostages. Records are thin during this period but it's safe to assume that Goujian and his subjects were not treated well. After three long years in captivity, he was eventually release to go home and lick his wounds. But that's not what happened. The king and Fan Li started hatching a plan to get their revenge – something more clever and subtle. It was well known that the king of Wu, King Fuchai, was a womanizer of the first degree and couldn't say no to a pretty face. So Fan Li went out in search of pretty young women.
He found Shi Yiguang, otherwise known as Xi Shi – the daughter of a tea trader and one of the four great beauties of Chinese history.