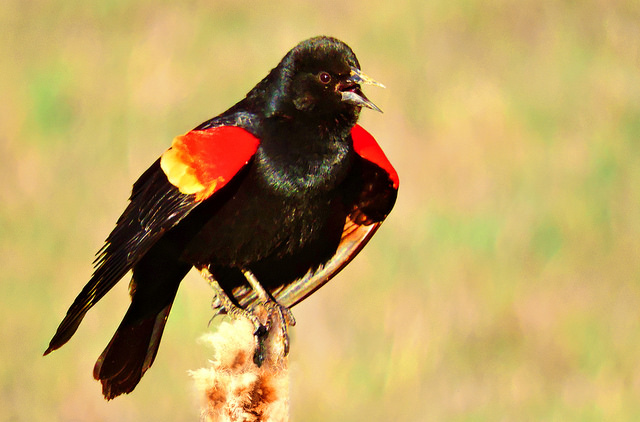 A peaceful summer day. A glittering, blue lake and a sky full of billowy clouds. And on the path below, a young woman rollerblades. She zips from side to side, enthusiastically mouthing the words to "Baby Got Back." Then, out of the corner of her eye, a glint of something dark followed by a loud squawk. Close. Too close. Suddenly she feels wings in her hair. Razor talons scratch her scalp. She flails and hits the ground hard. But this bird (birds? an entire flock?) is relentless. So she scrambles to her feet and blades away.
A deserted stretch of highway. A lone biker pushes up a long hill. The woman passes a telephone wire thick with dark birds, their expressions inscrutable. Suddenly, one descends and begins pecking at the small of her back. Is it after the energy gel she has stashed there? Long after the ride is over, she can't stop replaying the horror of that day.
A mother and daughter on a country road. They've been down this lane before, so they know the risks. Each carries a hefty tennis racket for protection. When the birds come, they'll be prepared.
These four women* come from different places and lead very different lives, but they are united by being the victims of a common assailant: Agelaius phoeniceus, the red-winged blackbird.  Continue reading →