By Jessa Gamble | December 13, 2013 | 1 Comment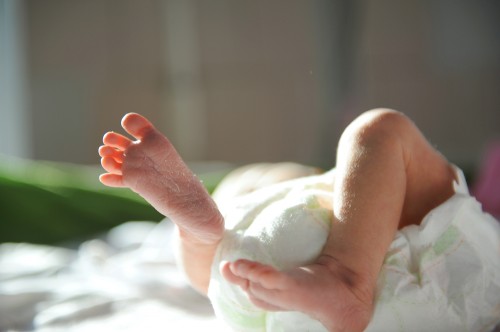 Out of 20 million premature and underweight babies born each year, four million die. Most are in developing countries. Solving this problem is not just a short-term humanitarian effort, it also constitutes low-hanging fruit in the international development field. When infant mortality goes down, we tend to see population sizes decrease as well.
Poverty can be confoundingly complex, but for these infants the proximal threat is clear: Hypothermia. Without the body fat reserves to regulate their own temperature, babies need external heating. Kangaroo care (skin-to-skin contact with a mother) promotes breast feeding and warms babies to the right temperature but can only ever be part of the solution when mothers have competing survival demands of work and other children.
The incubators we see in well-supported hospitals are expensive, but the real barrier to access is infrastructure. Incubators require a continuous power supply. Read more…
By Christie Aschwanden | December 12, 2013 | 7 Comments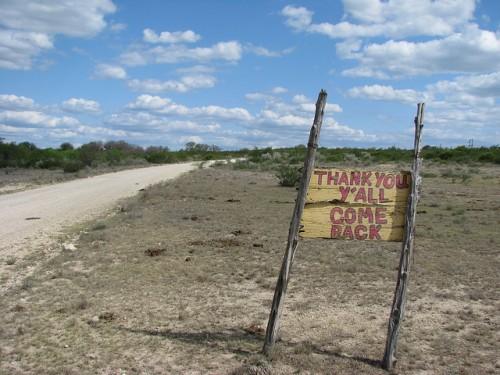 Most people don't adopt a new manner of speech in their 40's, so when my husband recently started using the phrase "y'all" I wondered what was up. It wasn't like his Swiss parents taught him to use this slang, and he'd grown up in Colorado, where y'all is uttered only by Texas transplants.
After hearing him say y'all for something like the tenth time in a week, I asked him why he'd suddenly adopted this word, which seemed out of place spoken by someone without a southern accent. He explained that he'd started using y'all with the college ski team that he coaches. Most of the skiers are women, and he thought it would be lame to refer to them as "you guys" — the phrase more widely used here in Colorado. "English really needs a plural you," he says.
He has a point. All of the languages I've studied — German, Italian and Spanish — have a plural you, and while that extra pronoun was frustrating to me as a language student, I've encountered plenty of times when I've wished for a plural you in English that wasn't gendered or regional.
According to Mental Floss, "y'all" is just one of eight ways to construct the plural "you" in English. Others include "you-uns," "you guys," "you lot," and "yous." None of the terms on this list roll off my tongue any easier than the others. Read more…
By Cameron Walker | December 11, 2013 | 3 Comments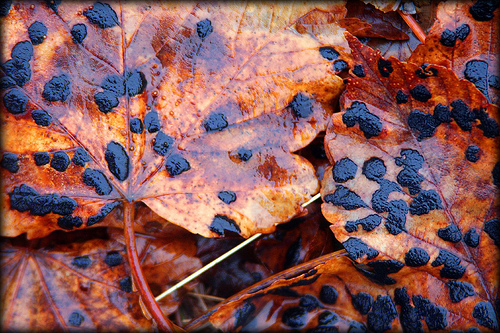 I need a new disease. Not for me, not exactly, but for my son. Instead of stories about two mystery solvers named Sam and Lydia, he wants me to regale him with chronicles of ailments, with tales of viruses and bacteria.
This started yesterday, because we were going to the doctor to get Hepatitis A shots. (We bought an enormous bag of frozen fruit this summer that was recalled as possibly contaminated.) And I have already run out of diseases. Read more…
By Ann Finkbeiner | December 10, 2013 | 1 Comment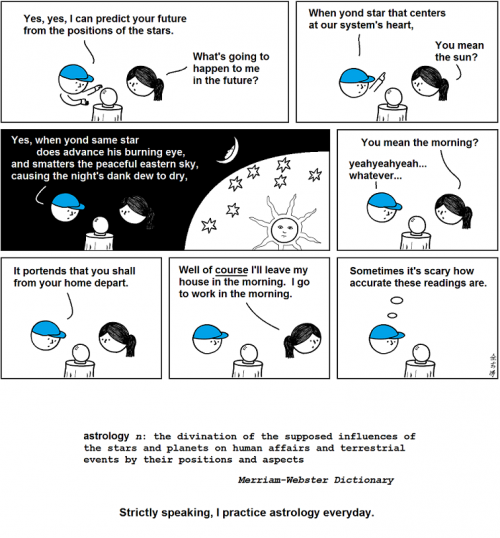 AG's mouseover says that astronomers began charting the motions of the planets, continued through the law of gravitation, and ended up with us on the moon; so sure, the planets affect our lives.
I have nothing to add.  If I did, I'd probably end up telling you I read my horoscope every day.  And that, I'll never admit.
Except to say, it's always wrong.
_______
By Michael Balter | December 9, 2013 | 7 Comments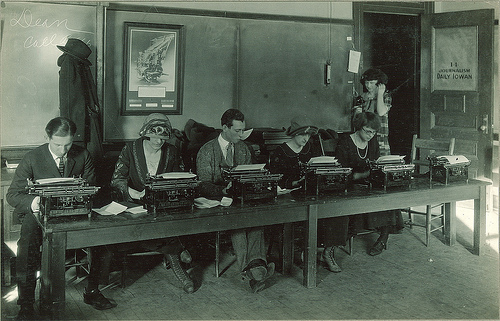 Scientists, policymakers, FDA officials, industry spokespersons–talk to my science journalism students! Yes, they haven't received their masters degrees yet from New York University's Science, Health and Environmental Reporting Program (SHERP); and yes, most of them are newbies to the profession. But you shouldn't ignore their emails or make them send reminder messages two or three times before you respond–and then tell them to just read your latest paper or report because you don't have time to talk to them on the telephone. You won't be doing them a favor, because after much effort and frustration they will eventually find someone else to talk to; you will be doing yourself a favor, because they are the future of science journalism. By helping them you will be helping yourselves get the word out about what you are doing. Read more…
By Sally Adee | December 7, 2013 | No Comments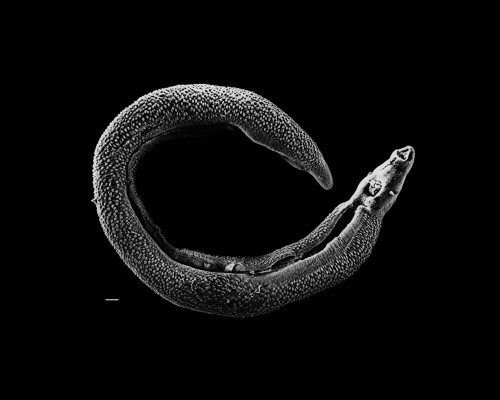 December 2 – 6
This week, Cassie explored the freakonomic chain of events that leads from repurposed bednets to the rise of a perilous parasite.
Roberta wondered why she can never quite remember what that e-book was about.
Richard revealed the dirty secrets of astronomers: "the library is my telescope now."
Michelle introduced us to the unassuming man who chronicled more than 150,000 botanical specimens.
And Helen rediscovered the books of Oz — and found that their writing stands the test of time. The science? Not so much.
By Roberta Kwok | December 6, 2013 | 6 Comments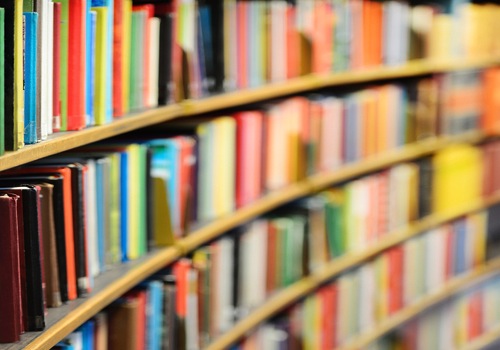 Ever since I read a New York Times article about the possibility of bedbugs spreading through library books, I've been too paranoid to check out a book from my local library. (Yes, I know people have argued that the article was way overblown. What can I say? I have an irrational fear of the bedbug.) So I was thrilled when I finally figured out how to borrow e-books from the library. First I requested Admission by Jean Hanff Korelitz, and it magically appeared on my iPad. Then in a frenzy of OMG-this-is-amazing, I put holds on about 15 more e-books. After finishing the first novel, I immediately downloaded the next one in my queue.
I love how easy it is to get the books, and I think I read more quickly and spend more time reading when they're in electronic format. But my experience of processing the text does seem different. Sometimes, after I've finished an e-book, I don't feel like I've really "read" it; it's as if the 1s and 0s have washed through my brain without lodging anywhere. I remember reading a long, beautifully-written novel about World War II on my tablet awhile back, but I don't recall a single thing about the plot except that it involved three brothers. Read more…
By Cassandra Willyard | December 5, 2013 | 1 Comment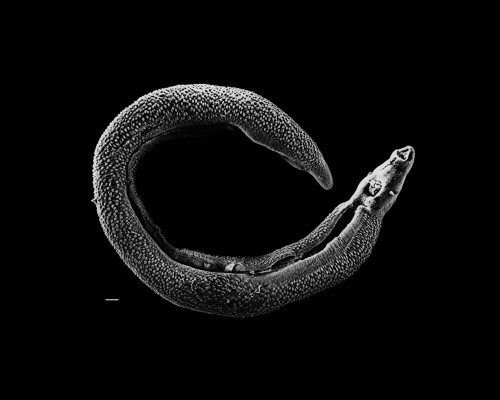 In August 2012, 10 Israelis took a quick dip in a mountain lake in western Uganda. The lake, called Nyinambuga, sits in an ancient volcanic crater. The blue-green water of Lake Nyinambuga no doubt looked enticing, but it was rife with blood flukes, parasitic flatworms that burrow through the skin, invade the blood vessels, and feed on red blood cells.
Three months later one of the boys in the group ended up in the office of Dr. Eli Schwartz, a physician who specializes in infectious diseases and travel medicine at Sheba Medical Center in Tel-Hashomer, Israel. Since his return from Africa, he had been coughing. He had suffered headaches and intermittent fevers. The boy's lab work and recent African adventure led Schwartz to suspect schistosomiasis, a blood fluke infection. The US Centers for Disease Control and Prevention confirmed it. Read more…
keep looking »