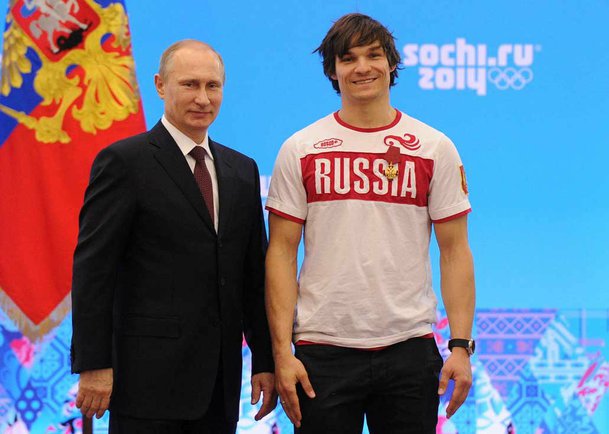 Last Saturday, my daughter and I went to the opening day of Little League season. In our small town of White Salmon, Washington, it's a day for classic Americana: The players chase their coaches around the bases, the Boy Scouts raise the Stars and Stripes, we sing the Star-Spangled Banner, and a local celebrity throws the first pitch.
This year the pitcher was Vic Wild, a White Salmon native who won two gold medals in snowboarding in Sochi. When the announcer called his name, Wild, in dark sunglasses and a flannel shirt, jogged to the pitcher's mound. He grinned and shrugged, then wound up and let loose a pretty good pitch. The crowd went crazy.
What nobody mentioned—not the announcer, not the kids, not the smiling parents—was that Wild, who graduated from the local high school and trained on nearby Mt. Hood, didn't win his double gold for Team USA. He won it for Russia, and there are photos of him with Vladimir Putin to prove it.
How did our town come to celebrate a Russian champion? Continue reading →