Inspired by guest Veronique Greenwood's three-part series (part 1, part 2, part 3) about learning a foreign language, some of the contributors to LWON volunteered for a week's worth of essays about their own encounters with the challenges of linguistics.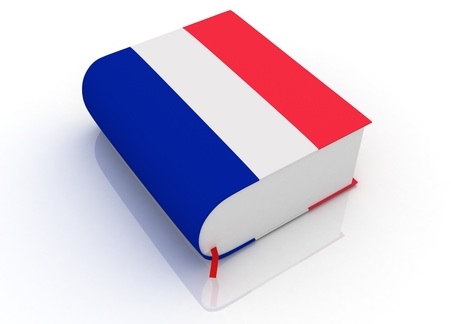 When my younger son was in high school, my wife and I realized we would need to hire a tutor for his French class. Sometimes I would overhear their lesson, and I would think: He's hopeless. I didn't mean that word in a critical or disapproving way. If anything, I invoked it out of empathy. I had been hopeless with high school Spanish. How hopeless? To this day it's the course I avoid attending in my version of the nightmare where you wind up one credit short of graduation.
I was perhaps less empathetic about my son's reading habits. His school-issued paperback copies of The Odyssey and King Lear were full of doodles. I printed out an essay I thought he might like—all of two pages long—and left it on the living room coffee table, where it sat unread for months, until I finally surrendered and threw it away. He never read for pleasure. He's the son of two writers: How dare he not read for pleasure? Your parents are pleasure-givers. Here's a book. Have some pleasure. Are you experiencing pleasure yet?
One day I decided to accept the fact: His brain just doesn't work that way. Mine certainly doesn't. How many times have I felt frustration at the slowness of my progress through a book? How often have I found out after finishing a book or a short story that I'd missed a major plot point? How often—
Oh, wait.
I asked my son if he was a slow reader. Yes, he said. Then I asked him if frustration feeds his disinclination to read for pleasure. Yes, he said.
And then I asked myself: Does a correlation between reading speed and a facility for learning foreign languages actually exist?