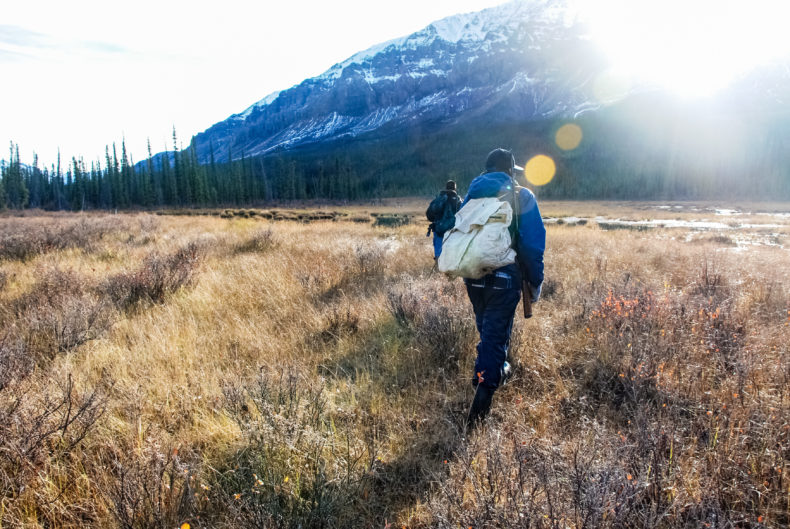 LWON came out of its redux mode this week with a crop of fresh posts.
A mourning dove laid an egg in Cameron's house while she was away. The LWON commenters confirm it: mourning doves will lay their eggs anywhere and may need a little more attention from Mother Evolution.
Craig returns to the Grand Canyon with his children, mapless and in tribute to a mathematician who picked his way over these very rocks in the same way he traced routes through mathematical proofs.
Helen watched an entirely solar-powered plane land in Switzerland. The Solar Impulse II then flew all the way around the world, using only photons.
The human vagina is an under-studied organ. Rose finds some preliminary anatomical research, but she can't even find a gynecologist who cares.
Traditional knowledge in Northern Canada points biologists toward subspecies of caribou that differ based on behaviour, rather than appearance. The genetics check out, says Michelle.
Image: Young Dene hunters walk through the boreal forest of the Mackenzie Mountains to find caribou that have come down to the valley bottoms during the annual Fall Hunt. By Jean Polfus