At a recent holiday party, I was talking to an older acquaintance when out of the blue, I felt him rub his junk on my hand. I was already on my way out. My husband was a few feet ahead of me, and I'd just grabbed the sauté pan that had contained my potluck dish. [...]
What's that quote?
Science is first of all about discovery (the first word on
everything). But the more science knows, the more it realizes what it doesn't know (the last word on nothing). Curiosity and humility: the human condition.
What's on the Banner?
It's an illustration from a display at the Field Museum in Chicago. It shows the different types of symmetry of life forms on Earth.
Highly Recommended!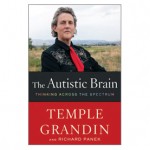 The cutting-edge account of the latest science of autism by Temple Grandin and LWONer Richard Panek Order now!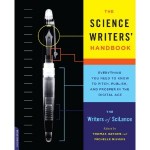 Award-winning science writers (including 3 LWONians and 5 LWON guest posters) with 300 years of combined experience tell you everything they know about the craft, culture & commerce of the profession. Order now!
Blogroll
Our Word of Honor
Science: clear, crafty, and delivered to your door


Get Our Posts
Search by Keywords
Who's Up Next?
Mon 5/20 Heather Redux
Tue 5/21 Christie
Wed 5/22 Cassandra
Thu 5/23 Cameron
Fri 5/24 Richard
Subjects and Writers
Archives
Recent Comments
Rights
The writing on this blog belongs to the person who wrote it and should not be re-published without explicit permission of the author. Thank you!