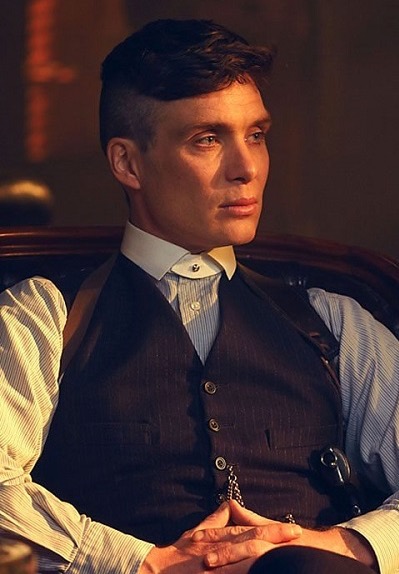 The People of LWON have spoken. Here are the TV shows and movies you shall watch over the holidays. For previous lists, explore here (2016, 2015, 2014).
Christie: One of the best films I saw this year was actually released in 2015 (how did I miss it back then?) I was primed to love Clouds of Sils Maria (available on Netflix). It takes place in the sweeping Swiss valley where I once lived. The cinematography made me homesick for that place, and the first thing I did after watching the film was go find the film's vintage and more modern videos of the "Maloja snake," a unique cloud formation that forms along Maloja pass. The film stars Juliette Binoche as an actor in her 40's grappling with the dearth of good roles for middle-aged women as well as celebrity culture and the tension between high art and pop culture. Kristen Stewart is terrific as Binoche's assistant and Chloë Grace Moretz delivers the film's most brutal lines, about how no one cares what the older woman thinks. It is a rare film that features multiple scenes of women talking to each other about ideas and work, rather than about a man. In other words, it kills the Bechdel test, an admittedly low bar.
Sarah G: Outlander. I know, I know. In some ways it's basically a bodice ripper with time travel thrown in. But I love the characters and I love the story and it's been my perfect escape this winter. Claire, a British Army nurse trying to reconnect with her husband after World War II, accidentally travels back to 1743 through some druidic stones while the couple is vacationing in Scotland. As she tries to find her way back to her own century, she unwillingly falls in love with the place, the people, and a Scottish highland warrior. Claire's a commanding character, and there are lots of feminist undertones in the story, which make this entertaining series feel like a little bit less of a guilty pleasure, and more just a pleasure pleasure.
Ann:  I think I'll watch the next season of The Crown to see again how people dressed in those days and what they were talking about and of course how the other 0.000001 percent live.  I watched the first season because I wanted to see how Elizabeth turns into a queen, but what I remember of it was how her sister seems be living in an entirely different film and what an unbearably whiny irritating twit her husband is.  None of these things seem to be in the filmmakers' control, I think they're operating from standard movie archetypes which don't happen to fit into the same film.  The scenes in which Elizabeth gets her education in becoming a monarch were over-explainy, pro-forma, British actors acting splendidly — but they should have been the whole point.  They're not the point and I don't know what is.  I'm going to watch the second season and see if I keep snarling while I do.
Jessa: Steve Coogan and Rob Brydon's The Trip series (so far consisting of The Trip, The Trip to Italy, and the Trip to Spain) has its own pace to it and gets you gently invested in the characters while the food and travel settings take center stage. Feels like hanging out with friends.
Jennifer: I was very excited to realize that there was not only a Season 2 of Broadchurch (Netflix) but also a Season 3! I love how unflashy these British crime series are, and how true they seem to police procedure, at least compared with the U.S. "solve in all in an hour, complete with confession" programs. The people look like people and their lives are wonderfully regular, even dull. (The ocean-by-the-cliffs scenery is stunning in this one, on the other hand.) Characters, both "good" and "evil," are equally flawed, sympathetic, and believable. Plus, the accents. I'm just getting into Season 3 and I'm in no rush: For me this show is a slow drip. Two in a row is usually enough.
On another note, I am getting jittery having not yet started Peaky Blinders Season 4. I love the early 1900s Birmingham grit of that BBC show, plus the accents. (See the pattern here?) Also, I now have a crush on Cillian Murphy. So, there's that.
Michelle: Mmm, Cillian Murphy … oh, sorry, what were we talking about? Right, what to watch: I loved Alias Grace, this year's "other" Margaret Atwood adaptation. Unlike the Hulu adaptation of The Handmaid's Tale, this is a limited series, not an open-ended story, and it takes place in the mid-1800s, not the dystopian future. Alias Grace is also based on actual events (though one could argue that The Handmaid's Tale is too, and more and more so). Like The Handmaid's Tale, it's a deep examination of women's power and lack thereof, and it has a fantastic female lead. You'll be talking about it long after it's over.
The movie Wonderstruck—not Wonder, which is really good too—is based on the children's book by Brian Selznick, but it can be enjoyed with kids or without (the movie is aimed at a somewhat older audience than the book, so check out these guidelines before you go with small people). Even if you spot the big plot reveal a mile off, you can still appreciate the extraordinarily gifted young actors and the many lovely surprises along the way. Beautiful to look at, and sweet but not too sweet.
Cassandra: This is the kind of recommendation that I will get made fun of for . . . but you should watch This is Us. Oh you already are because it's on network television and a super obvious recommendation? Good. Oh, you never would because it's on network television and you want something obscure and challenging? And why would a smart science writer recommend some mainstream feel-good garbage? Well, first of all, I'm not that smart. And second, it's absolutely not garbage. It's about family. And feelings. And really tough relationship issues that seem like they're resolved but they're never REALLY resolved. It's sweet, but it feels real. And now I'm going to cry.
You know what else you should watch? Homeland. Because OH MY GOD DID YOU SEE SEASON 6?! Shit, meet fan. Carrie is trying to get her life together but she cannot catch an effing break. Season 7 premiers on February 11!!!!
And if you have a small child, please watch Amazon's movie version of The Snowy Day. It's really adorable, and you will be humming Boys II Men acapella tunes for weeks. Con: You will be humming Boys II Men tunes for weeks. They will never go away. They will haunt your every waking moment.
If you have a small child, don't watch Manchester by the Sea because it will rip your heart out and stomp on it. And you'll want to do nothing but cradle your child and NEVER LET HER GO and it will be the worst date night ever.
Rebecca: Oh god, now I'm remembering Manchester By the Sea. Yeah, don't watch that movie, unless you want to cry for a week. Also, don't watch the absolutely marvelous Lady Bird for the same reason. Especially if you are a parent, or a child of a parent. Either way, they'll really getcha. Can we go back to mainstream feel-good garbage?
My favorite guilty pleasure is Crazy Ex-Girlfriend. It's the smartest, most feminist show I've watched in ages — seriously — and it comes with catchy, high-production pop songs. What's not to like? The main character, Rebecca Bunch, is a train wreck, as the title implies. She increasingly self-destructs as she navigates crushes, female friendship, daughterhood, a law career, and a cross-country move that mayyyybe wasn't the best idea. But it's hilarious, I swear! And more thoughtful than you might expect. Don't be offended by the non-woke language in the title; the situation is a lot more nuanced than that. The show ably handles mental illness with both sensitivity and wit, to its credit. Bonus: The catchy songs are useful for so many situations. Going out? Bust out the "Sexy Getting Ready Song," to accompany your "nasty-ass patriarchal bullshit" rituals. Seeing the in-laws? Start humming "She Gives Good Parent." Many (most) others are unsuitable for a family publication, but I promise they're spectacular. Just watch it.