During the summer and fall, my husband and I spend most of our evenings sitting on the front porch, drinking a glass of wine and watching the sun move across the sky and below the horizon. The light show unfolds differently each time and cannot be binge-watched or replayed. It can only be fully experienced in the here and now, and that's where we sit and savor it.
This time of year, we often have the pleasure of sharing our evening ritual with friends, and today I'd like to take a moment to remember and honor a friend who taught me how to appreciate the importance of these simple moments. I first told the story here in August of 2011, and I'm sharing it again now, because it's a lesson whose significance never fades.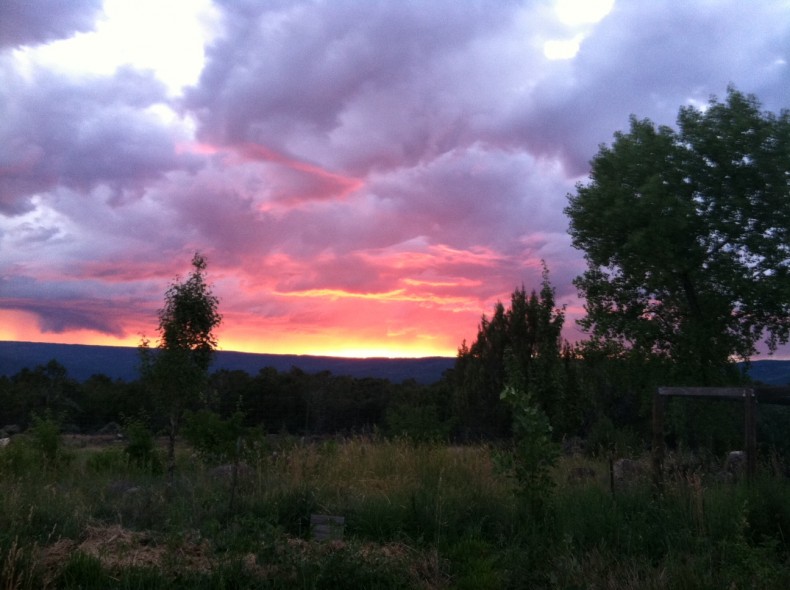 Lately, I've been thinking about the nature of knowledge and how we acquire it. My training as a scientist taught me to revere the scientific method, and I continue to hold science in the highest regard. Science can teach us much about the world and ourselves, and as I've written elsewhere, it can allow us to see beyond our biases — if we can keep open minds.
Yet I've grown to understand that not all knowledge worth possessing can come from a book, an experiment or a Google search. Science is very good at answering questions that involve quantifiable elements — how far away is that planet? Which drug produces the best response? But it's less helpful at answering some of life's most vexing questions like, what should I do with my life? Where should I focus my attention?