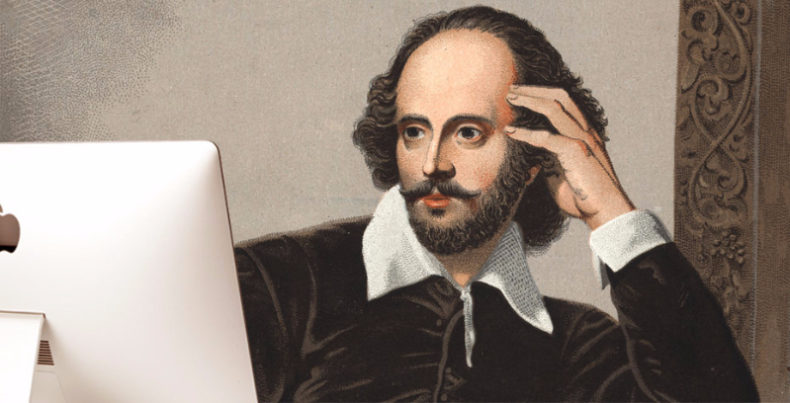 This past Saturday, the world celebrated the birthday of a guy named William Shakespeare. He was born in Stratford-on-Avon in England on April 23, 1564, and died on or about the same date in 1616. Pretty much every reputable Shakespeare scholar and literary historian argues—based on historical evidence—that this William Shakespeare was the author, alone or in collaboration, of the plays we know today. But since at least the mid-1800s, a few of those who love Shakespeare's plays have insisted otherwise.
Shakespeare, these dissenters say, was just a frontman for the plays' true author or authors, who were surely more educated, better traveled, and more distinguished than the glover's son from Stratford. This is a minority view, to be sure, but it's kind of like climate-change denialism—it's sustained by a few prominent backers, some real and imagined uncertainties, and we the media's love of controversy.
I don't know if it really matters whether Shakespeare the man wrote Shakespeare's plays. We have the plays, and the play, as someone or other said, is the thing. And as a purely recreational appreciator of Shakespeare, I'm in no position to argue the authorship question point by point (far more knowledgeable people have done so here and here, and the multi-generational back-and-forth is thoroughly summarized here). But as a journalist, I've always been annoyed by this kerfuffle.