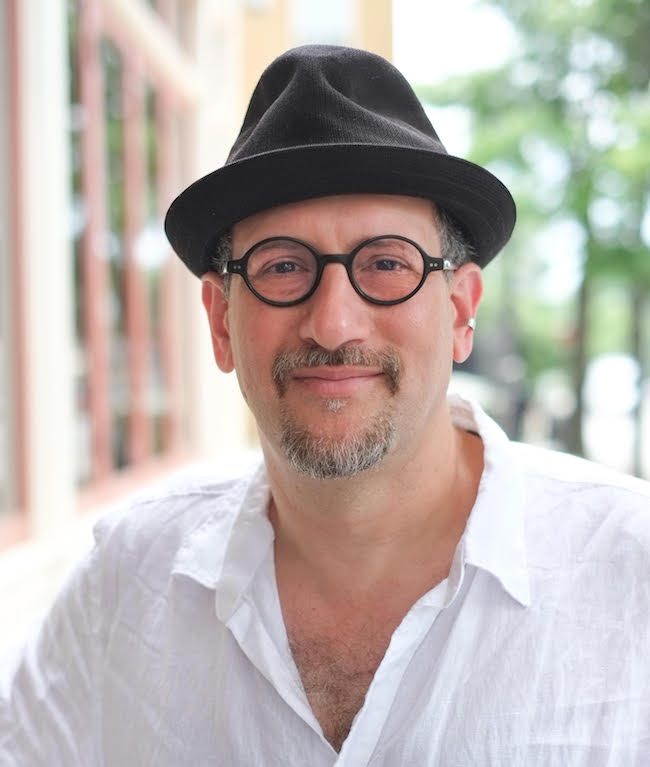 David Grinspoon is a comparative planetologist and an astrobiologist. He's also a big book nerd, and his love for both fiction and nonfiction are proudly on display in his own new book, Earth In Human Hands: Shaping Our Planet's Future.
Grinspoon's book uses insight from the study of the other planets in our solar system and the search for extraterrestrial life—along with a healthy dollop of science fiction—to contextualize our current moment on Earth. According to Grinspoon, we are at a crossroads. Humans have become a planetary force, reshaping Earth's ecosystems, biogeochemical cycles, climate, and more. But so far we've done so largely by accident, and often to the detriment of other species. Now is the moment to "human up" and start managing the planet intentionally, in order to protect its millions of species and our own health and happiness. If we prove to be equal to the task, human intervention could someday save more species than we've ever driven extinct by stabilizing the climate over the long term and fending off any large space rocks that might otherwise send us all the way of the dinosaurs. The result would be a transition to an intelligent planet, what Grinspoon calls Terra Sapiens.
I was interested to note that the book used a lot of examples from sci-fi, and could tell I was reading the words of a true fan. I've been meaning to explore this sprawling genre myself, something I didn't do when younger out of a misplaced snobbery. I was an English major, after all. I was supposed to enjoy the slog through Henry James' The Ambassadors rather than anything with, like, lasers in it.
But as Grinspoon and I discussed over Skype and beers, the geeks have won and sci-fi is officially cool—or maybe it has always been cool; I just didn't know it. So I decided to get some tips on what I should read as I frantically catch up with the rest of the world. Here's a edited version of our conversation.