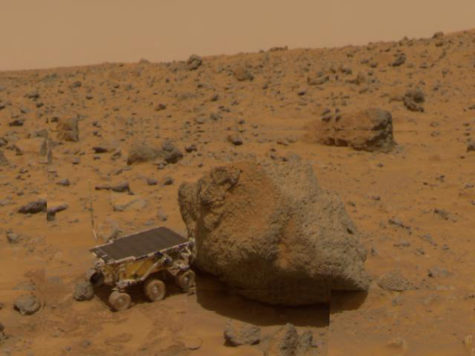 It is Thing Appreciation Week at LWON, where we bring you the Greatest Hits of our previous posts about inanimate objects. 
Anne Sasso wrote this post in January of last year celebrating her pocket calculator, which has stood by her for 40 years while planned obsolescence ate all of her other devices — and their replacements. Presenting: The Mars Rover of Calculators.
Image: Sojourner licks a rock called Yogi. Photo by Mars Pathfinder (NASA).