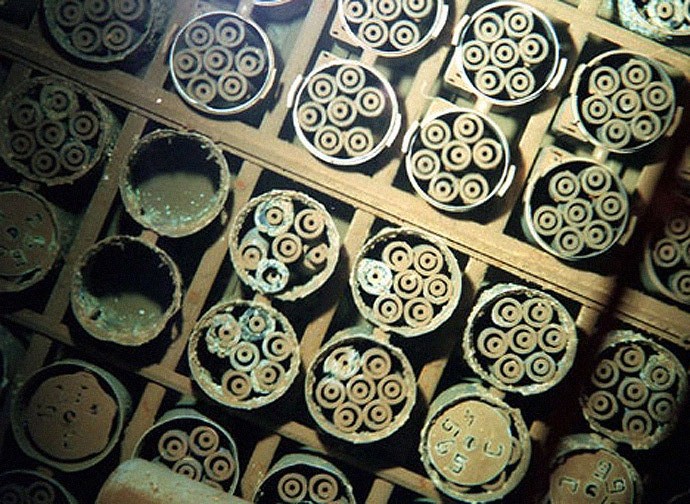 Over the years, I've met a number of physicists who had direct or indirect connections with the Manhattan Project and who then spent the rest of their lives trying to get the nuclear weapons genie back into the bottle and the bottle corked.  I think of these physicists as the old arms-controllers. They're impressive people. They're not so much uncheery as they are highly focused on the job of corking the genie.  Like, they're pushing 90 years old and still stumping around full of current and complex information, giving talks and publishing things and backing politicians into corners.
I've just read about one (I'm pretty sure he qualifies as an old arms-controller though like others of them, he's a little opaque to the all-seeing eye of Google) named Thomas Neff.  I'm reviewing a book about nuclear weapons. I learned that during the Cold War, the world had 65,000 nuclear warheads and around 2,000 tons of the fissile stuff – mostly weapons-grade uranium and some plutonium — that make nuclear warheads so effective.
All this stuff had to be made:  weapons-grade uranium is processed, or enriched, from lesser uranium; and plutonium is manufactured outright.  God didn't make this stuff; we did.  It's all over the place; it's proliferated to all corners of the earth; most of it is in Russia, the U.S. comes second.  And once made, the stuff can't be unmade; it can't be destroyed.  We're stuck with it.  You have to wonder why God doesn't get disgusted and just shut down the whole stupid human endeavor, another Flood maybe.
Until Thomas Neff, a physicist/non-proliferation expert at MIT, figured out how the situation might be improved with a little private enterprise. Continue reading →