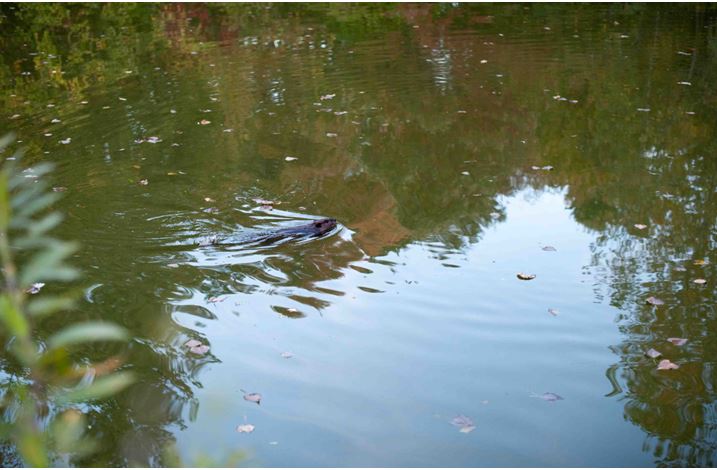 I have a beaver, which I am going to kill, which is a complex thing to do.   The beaver moved into a small pond on my property a month after I moved from Brooklyn. I came 100 miles, the beaver had to move less than a mile, coming from wetlands that border part of my property. Beavers are not known to travel much more than that.
The pond is small and roughly rectangular, about half an acre. Two of its sides are ringed with trees. Those sides are where the action is. Frogs, snakes, voles, mice, birds, raccoons, and hedgehogs fight for room.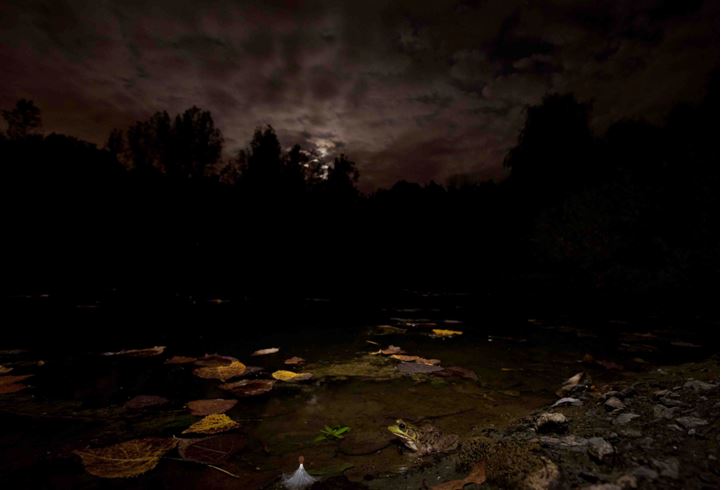 Two weeks ago, near midnight, I was photographing frogs on the pond's edge, sitting under a bright moon. The beaver announced itself with a loud slap of its tail on the water, a sound I mistook for a bass jumping.
The sound repeated within a few minutes, only louder. Bass don't jump like that.
The beaver was swimming across the pond, head out, its teeth reflecting in the light from my flashlight. It made five or six laps, staring straight ahead.  Ok, beaver, I get it, you can swim fast. It then slipped under the water. Gone.
Beyond the beaver, floating in the middle of the pond, was a branch about fifteen feet long, still with the orange leaves of early fall.
Earlier in the day I had found a small tree, perhaps six feet tall, its trunk about 2 inches in diameter, lying across the footpath in the further woods that rings the pond.  I cleared it away, confused that wind had knocked it down.
I had a beaver. I was content. This is why I had moved out of Brooklyn. Continue reading →