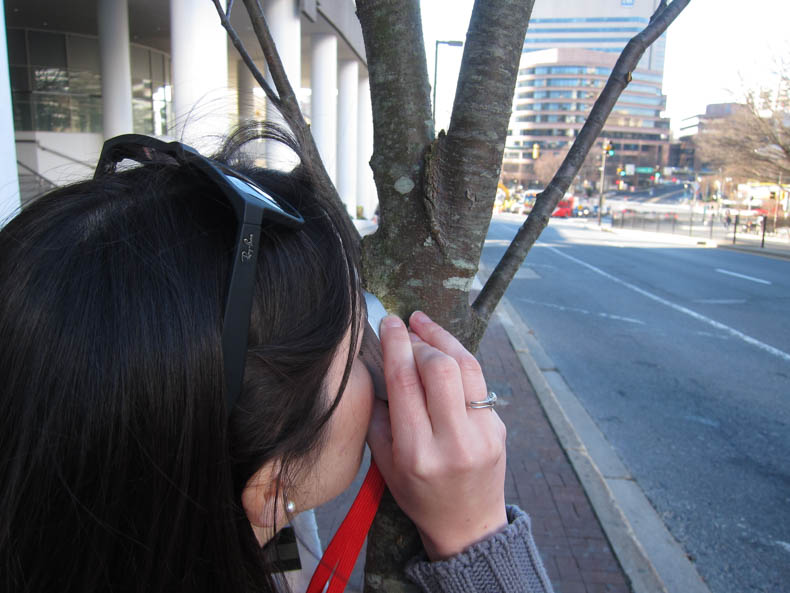 Yesterday: Urban Lichens, Part 1: OMG! Urban Lichens!, in which we learned that there are lichens in the city.
So I'd established that lichens can, sometimes, live in cities. The next step: round up a lichenologist.
On a sunny December afternoon, I met up with Manuela Dal Forno, a lichenologist. To be precise, she's a lichen systematist. That means she studies how various species of lichens relate to each other. Originally from Brazil, she specializes in tropical lichens and recently got her Ph.D. from George Mason University in Virginia.
I had figured out for myself that there were two kinds of lichen on the young, new trees that had recently been transplanted near my office. One was a bold, sage-green, splotch with ruffled edges. The other was a subtler sort that seemed to lie closer to the bark. Two species of lichen, I thought. That's interesting.
I had no idea.