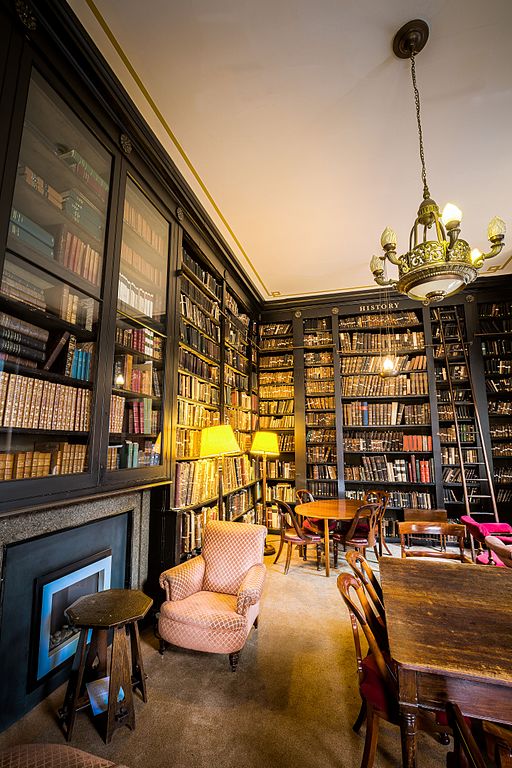 The People of LWON have spoken. Here are the books you shall read this holiday season. For previous year's reading recommendation lists, explore here (2016, 2015, 2014).
Sarah G: Killers of the Flower Moon, by David Grann. By far the best literary nonfiction book I've ever read, and the most chilling. The Osage were once the richest people per capita in the world, thanks to their oil wealth. Then white people started marrying into their families and killing them off, one by one, as a way to inherit their mineral rights. Worse, this sinister plot wasn't isolated. It was a massive conspiracy orchestrated against numerous families, by numerous people, that was tacitly and explicitly accepted by others in the communities where these people lived. This conspiracy has both metaphorical and literal bearing on how the United States government, corporations, and settler-descended citizens still marginalize Native Americans and exploit their natural resources. Grann spent five years on this meticulous and gripping account, building real relationships with these communities and with survivors of the crisis. As a result, he tells the story with sensitivity and skill. All his other books are now on my To Read list.
Also, the tender and illustrious essayist, novelist, poet and editor Brian Doyle died of brain cancer this spring, so I've been working my way through what books of his I hadn't yet read. Children and Other Wild Animals is a beauty in the way only something written by Brian Doyle can be a beauty. Truly lovely, truly heartbreaking, a song.
Jessa: All the Birds in the Sky, by Charlie Jane Anders–editor of io9–is an amazing novel. I read it in January and nothing has topped it since. The book explicitly blends sci-fi and fantasy such that one of the two main characters is living out a sci-fi plot and the other is in a fantasy narrative, and it all hangs together perfectly. Highly recommended.
Christie: It's been a tough year, and in times like this, poetry is the best comfort. Who Reads Poetry: 50 Views From "Poetry" Magazine (Edited by Fred Sasaki and Don Share) is a beautiful little book sent to me by the statistician, economist and poet Stephen T. Ziliak whose contribution, "Haiku Economics," makes a compelling case for poetry. "Poets can help fix the economy. It turns out that economic theory is overly dependent on fictional devices, whereas poetry," he writes, "trucks in the real." There are also delightful entries by Neko Case, Chris Hedges, Roxane Gay, and Jia Tolentino, to name but a few. My favorite entry just might be "Poetry Is a Dumb-Ass Spider" by Lynda Barry. (Note: I have yet to find a work of Barry's that I didn't love.)
Annalee Newitz's novel Autonomous explores pharmaceutical pirates, robot rights, patent law, and a drug that makes people so addicted to their work that they can't stop doing it, among other things. It's a thought-provoking, nuanced look at issues both current and future. It's also a super fun read.
Ann:  The Flight of the Maidens, by Jane Gardam.  Three girls grew up together in a lower-middle wartime British town, and when they all inexplicably get into Oxbridge or London colleges, they become friends. They don't have all that much in common but they're important to each other.  They each spend the summer before leaving home, now in post-war Britain, in idiosyncratic ways.  They're trying to grow into who they are.  Gardam is British and got famous for her trilogy that began with Old Filth.  I went on a kick and read everything she wrote: some of it was too mean for my tastes, some of it perfectly balanced, both hard-eyed and joyous.  Her sense of place is catching, her people as distinct as Dickens'.  I'd class her with Hilary Mantel, Penelope Fitzgerald, Kent Haruf:  quiet and elegant writers who are smart as hell.
Jennifer: I'll be oh-so brief and just mention what I'm reading and absolutely loving right now: Olive Kitteridge by Elizabeth Strout. These are short stories, each like a little play in which, as a squeeze of glue, Olive appears. We get to meet her anew each time, and each time she reminds us of someone. There is so much sadness and truth in these tellings, and especially in the grand and awkward Olive herself. She's a wonderfully sore thumb. I wish the book were twice as thick.
Michelle: The fascinating, dishy new book World Broke in Two, about the struggles and breakthroughs of T.S. Eliot, Virginia Woolf, D.H. Lawrence and James Joyce during the year 1922, has sent me back to Virginia Woolf — first to reread Mrs. Dalloway and then to read Orlando for the first time. Mrs. Dalloway is, of course, brilliant, and deserves a thousand rereadings, and Orlando is … hilarious. I mean LOL hilarious. Woolf's sly observations about gender are as relevant as they were 90 years ago.
With my book group I recently read The Hungry Tide by Amitav Ghosh, which I appreciated for its believable portrayal of an Indian-American field biologist who finds purpose studying the river dolphins of the Sundarbans.
Rebecca: When I started reading in preparation for this summer's total eclipse, one of the first things I cracked open was a book of Annie Dillard's essays, to reread her piece on the experience of totality in 1979. But I'd never read her Pulitzer-winning book Pilgrim at Tinker Creek, until a friend said it was his favorite book — and now I can't stop thinking about it. It is glorious, weird, funny, at times overwritten but in a way I admire, psychedelic, lonely, and hopeful. Dillard reminds me of Henry David Thoreau or Aldo Leopold in her evangelistic description of the natural world. She describes the horror and delight present every day in the creek behind her home in the Virginia woods. There's the ghastly realization that a giant water bug has sucked out the guts of a frog, leaving behind only its crumpled body; there's the intricacy of praying mantis egg pouches, which she so loves that she totes them home to attach them to her own trees and shrubs. I loved the way the book elevates the mundane to a higher, practically spiritual plane. As a resident of an urban neighborhood, it gave me a new appreciation of the small bits of nature in my backyard and down the street. I will be returning to this one again and again — and I'll be looking for "the tree with the lights in it."
Image: Wikimedia Commons