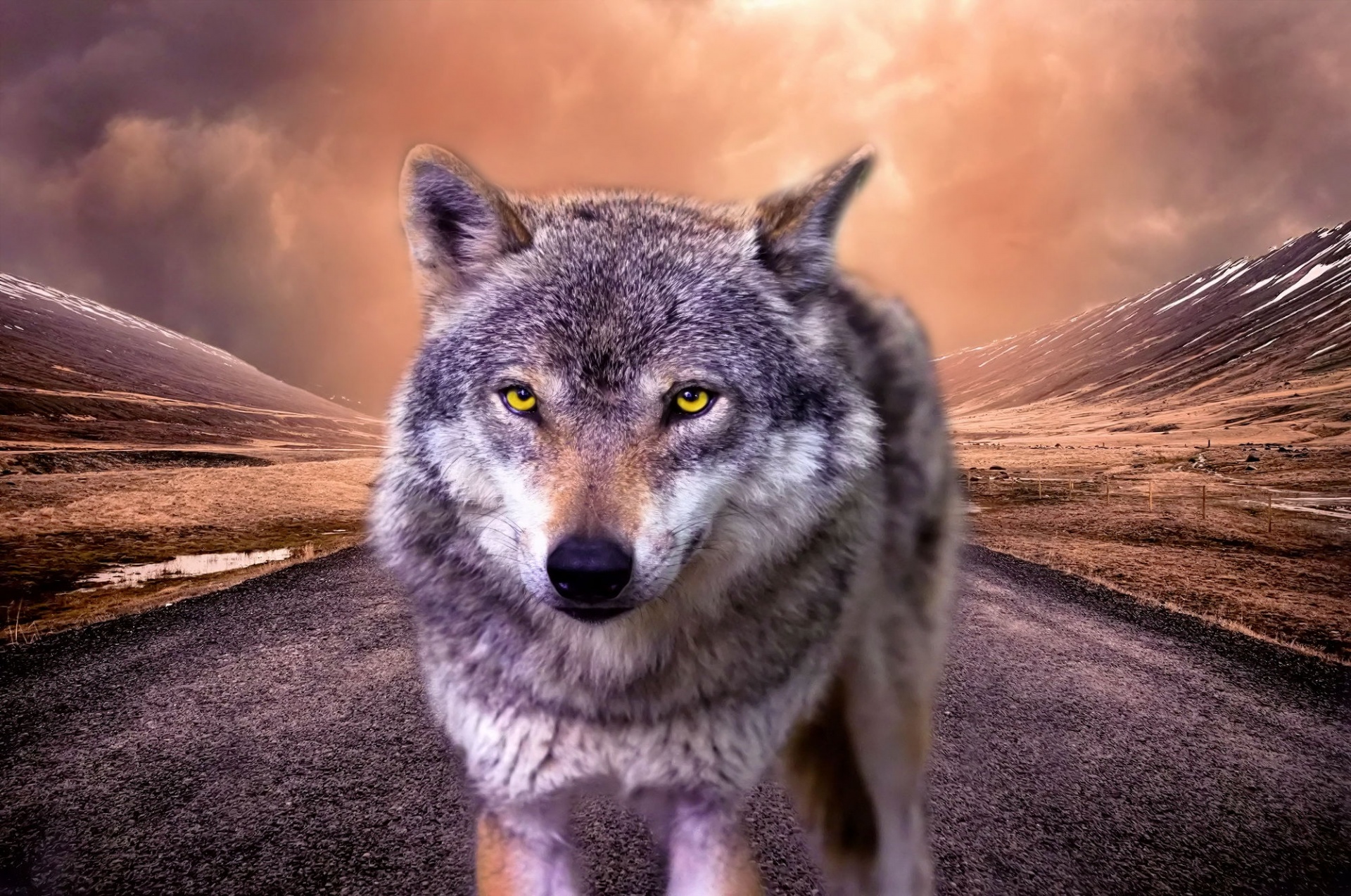 On August 21, 2017, I woke up shortly after dawn. Peering at the sky through the window in my tent, I saw that it was pale but clear, and I breathed a sigh of relief. I'm not usually an early riser, but on this morning, I was anxious. I'd been anticipating this day for years and had come to this cattle ranch outside Casper, Wyoming to view the Great American Eclipse.
The previous evening, we'd had thunder and a few raindrops after dinner. The forecast for eclipse time was favorable, but still I worried we might wake up to clouds. So when I saw the clear skies that morning, I felt elated. What to do, but go for a run?
While my husband continued snoozing, I laced up my running shoes and called my dog, Molly, out of the tent. Let's go for a run, I told her. She leaped in the air, as she does, and then led the way.
We ran down an ATV track along a small creek surrounded by open meadows and vast vistas. The air was clear and the sun was bright. My anticipation of the eclipse put a spring in my step. And then we turned a corner and I heard a scary, weird bark.
At first, it struck me as the sound of an aggressive dog. I called Molly close, and the sound continued. I assumed that we'd crossed some other human campsite and their dog was now staking its claim. This worried me so far as it might mean a dog-to-dog encounter, but I wasn't particularly frightened. Then I looked to the creek on my left.
On the hillside on the other side of the creek, I spotted the coyote making these sounds. Although the aggressive barking sounded nothing like any vocalizations I've heard from the coyotes that frequent the space around my farm in Colorado, I felt reassured. It's just a coyote, I thought.
I kept running, and for a few minutes, all was well. Then I looked down the road and saw the coyote had crossed the creek and was coming for me. Except it wasn't a coyote. HOLY F-ing SHIT!! It was HUGE. And it wasn't just barking at me, it was running toward me. It was at least as large as my Catahoula Leopard dog/standard poodle mix — that is, BIG! I looked at Molly and looked at it, and then my heart rate rose to about 230 beats per minute.
"Molly, come," I yelled. I turned around and high tailed it back to our camp. I have not run that fast in decades. Maybe never. Over the years, I've seen bears, moose, elk, wildcats and more, but this was the scariest wildlife encounter of my life. I have never felt so afraid.
After about a half mile, I finally turned around and saw that it had stopped chasing us. But I kept running. I wanted nothing more than to get back to camp safely.
Afterward, I wondered what had happened. My initial interpretation was that this was a coyote, but the barking was totally unlike any vocalization I'd ever heard from a coyote. The sound was startling, but the animal's size was what made me freak out. I'd seen the creature nearly side-by-side with my dog, and it had come out ahead. It seemed impossible for a coyote to be that big. And what was up with that bark?
Could it have been a wolf? The night before the eclipse, as we'd played corn hole in their yard, the owners of the ranch had told me they'd heard wolves on the ranch, and I'll admit, I didn't believe them. Everyone who hears or sees something unusual assumes it's a wolf, but usually the truth is much less dramatic. I'm skeptical about these "sightings." Now, I wondered if they'd been right.
When we got home, I did some research. It turns out that there have been verified wolf sightings very close to the ranch where I'd had my encounter.
I googled information on how to distinguish coyotes from wolves, and what I learned was that the next time I see a potential wolf I should take a closer look at the shape of their ears.
The size and aggressiveness of the animal I'd encountered made me question whether the animal I'd initially taken for a coyote was really a wolf, and so I talked to a couple of experts. First, I called a wolf biologist friend. I want to think I saw a wolf, but please convince me I'm wrong, I told her. I expected her to give me a gentle talking down. Instead, she said, I think you saw a wolf. The scary and distinctive sound that animal had been making was probably a wolf's bark-howl, she said. Ditto when I told the story to another friend, someone who'd spent a summer studying wolves. "Whoa — you saw a wolf?," she said, halfway through my story.
My husband, who was blissfully asleep during my run, is unconvinced that I saw a wolf, and I don't blame him. If the tables were turned, I'd probably remain skeptical too. But that huge canine was coming after me, and it was a wolf. That's my story, and I'm standing by it.
---
Photo: Guides on Country Road.