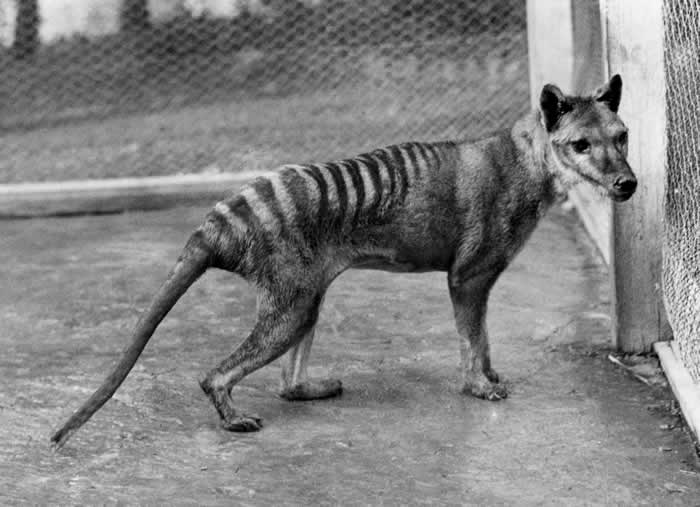 Last spring, I wrote a story about the origin and evolution of "endling," a word used to describe the sole surviving member of a species. Endling was coined in the mid-1990s by Robert Webster, a Georgia doctor who, during his work at a convalescent center, realized that there was no precise English word for a person who was the last surviving member of his or her family. Webster wrote a letter to Nature about his neologism, and since then, scientists, writers, artists, and others have used the word to capture the poignancy of species extinction.
Webster died in 2004, but a colleague—the co-author of his letter to Nature—told me what he recalled about Webster and the invention of endling. Weeks after the story was published, I noticed a comment under a friend's Facebook post: "I'm Robert Webster's grandson," John Thompson wrote. "I remember when he came up with endling."
When I spoke to Thompson, he said that when he was ten years old, his grandfather suddenly asked him, "Do you know of a word for the last member of a species, the last member of a life group?" Of course he didn't, Thompson said; he was ten. But that was characteristic of Webster: he wanted to learn everything, and he believed everybody had something to teach him. He held at least two patents, and he was always working on some sort of invention. He often said that he might have made a lot more money if he hadn't been interested in so many different things.
For Thompson, whose parents divorced when he was very young, Webster was a father figure of sorts, and he often visited his grandfather on weekends and during summer vacations. He remembers that Webster's home office, which was attached to the garage, was always piled high with papers and books, but that his grandfather always seemed to know where to find what he was looking for. When Thompson visited, Webster frequently stayed up until two or three in the morning, working or chatting and playing chess with his grandson, but he would invariably rise by eight, pausing later for a brief nap to "check for holes in my eyelids."
Sometimes, Webster would take Thompson for a drive, pretend to get lost, and hand his grandson a map. "Figure out where we are," he'd say—and eventually, Thompson would. Webster, born in Canada, had served as a pilot in World War II, and he took his Thompson to Air Force museums and on biplane flights, all while patiently explaining the mechanics of flight.
"I still think my grandfather was the smartest human being I've ever met—he was a walking encyclopedia—and it would have been so easy for him to talk over my head," said Thompson. "But one thing I always loved about him was that if you said, 'Papa, I don't get it,' he'd stop and break it down for you. He took the time to make sure you understood."
Webster died when Thompson was a teenager, but he left a deep impression. Now a police officer in the Atlanta area, Thompson still loves to learn, and his colleagues sometimes call him "Doogie," after Doogie Howser, M.D. "I know a lot of random stuff, and it all comes back to spending so much of my childhood with my grandfather," he said.
Thompson said that if his grandfather was around today, he'd be delighted that endling is in use, and he'd still be trying to get it added to the dictionary. "He had a really good point—there's no other word for an endling, nothing that describes it exactly," Thompson said. "I think he'd still be putting it out there, saying 'Hey, this is my idea.'" Fortunately, Webster himself was not an endling, and his legacy—lexical and otherwise—is richly equipped to endure.
Top photo: One of the last surviving thylacines, a young male, photographed at Hobart Zoo by Benjamin Sheppard in 1928. This animal died the day after it was photographed. Wikimedia Commons.