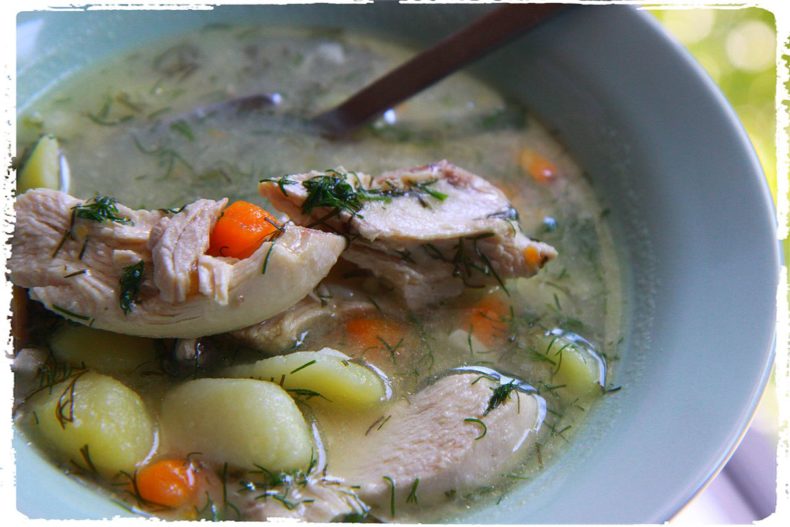 About a year ago, I bought a kitchen gadget. I don't need more kitchen gadgets, but this one, I was sure, would change my life. It's called the Instant Pot. It's a pressure cooker. It's a rice cooker. It's a yogurt maker. It's a steamer. It's a slow cooker. It does it all. The world has gone bananas for the Instant Pot. I had to have one.
But once I had the gadget, I realized I didn't really know how to use it. So I joined the Instant Pot Community® on Facebook. Yes, this exist. Yes, there are 665,070 members. Like I said, the world has gone bonkers for the Instant Pot.
At first, I read all the recipes. I marveled at the women making cheesecakes in their Instant Pots (yes, this is a thing). I laughed at the pictures of Instant Pot fails. I wondered why someone would consider dragging their Instant Pot along on a Hawaiian vacation. But gradually I lost interest in both the Instant Pot and this strange little community of Instant Pot fanatics.
On Wednesday evening I found my way back. I don't really know why. Maybe I was tired of hearing bad news — Mexican children trapped in a collapsed school, Trump threatening nuclear war, Caribbean islands pummeled by hurricanes. I needed a break. I wanted some soothing conversation about butter chicken and tortilla soup.
The first post was a picture of an Instant Pot brimming with broth and vegetables. The woman who posted it had written: "Puertorrican Asopao in the works. We survived the worst hurricane in a century." I looked at the location. San Juan, Puerto Rico. I looked at the time. 6:54PM.
I was floored. Puerto Rico had just been pummeled by Maria, a category 3 hurricane that had ripped up trees, leveled buildings, destroyed Puerto Rico's electric grid, and killed people. And even as the island was still experiencing catastrophic flooding, this woman — an Instant Pot user who goes by Moni'Queen — had logged on to Facebook to upload a photo of her soup. I wasn't sure whether to admire her dedication or question her priorities.
I started reading the comments. Some people offered prayers and heart emojis. Others said they were glad she was safe. "How are you cooking? Isn't the power out?", people wanted to know. Moni'Queen explained that she was at her parents' house, where there was a generator. Later she posted a picture of plantains frying in a skillet. "I'm still cooking," she wrote.
Soon people began asking if she had heard about other parts of the island. "Do you know how things are in San Lorenzo?" one woman asked. "Do you have any news about Ponce? That's where my husband's elderly parents live," wrote another. "We have family in Barranquitas and Yubacoa, and we are worried sick," said a third. Someone else posted the number for the hurricane hotline. What had started as a post about soup had turned into something else. Part benediction, part disaster helpline.
For more than an hour, I sat on the couch transfixed. I read comment after comment after comment. I could not look away. Disasters are always a tragedy, but it's hard to feel the emotional impact when you're hundreds or thousands of miles away. Moni'Queen and her soup pot gave me a way in.
At first, it seemed strange that this drama was unfolding on the Facebook page for a kitchen appliance. But maybe it's not so odd. We cook because we have to eat, even in the midst of a disaster. As hurricane Sandy barreled toward my home in Brooklyn, I was boarding a plane in North Carolina. "Buy a pork shoulder!" I texted my husband. And he did. We ate pork for a week. Had I already owned an Instant Pot, I might have posted a picture too.
As of last night, Moni'Queen's post had more than 2,300 likes and 230 comments. "Thank you all. I feel the love," she wrote. "Went home today. It was flooded. Cleaned as much as I could. Will return tomorrow to clean some more."
Because what else are you going to do? You cook, you clean up, and you move forward.
***
Image courtesy of ElenaSuggests on Wikimedia Commons