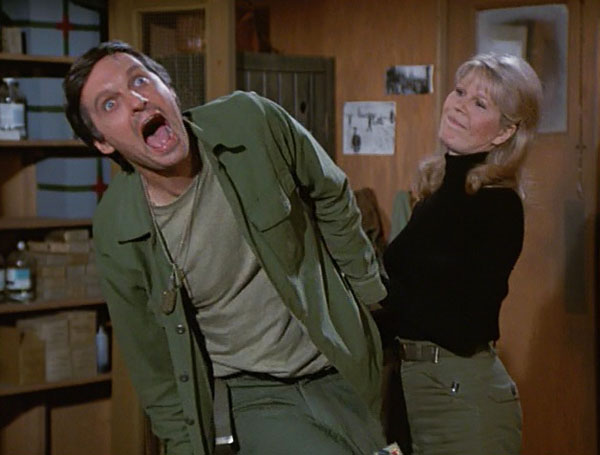 Those of us who try to communicate complicated things for a living are usually told, early on by some wiser person, to know our audiences. To know our readers, in my case. I've always taken this pretty seriously—which is to say, I take all of you seriously. I don't know your names (except for Mom—hi, Mom) but I think a lot about what you might find interesting, and what you might already know, and how you might be persuaded to read stories that, after all, you're under no obligation to finish. I think of us, you and me, as being in this mess together, companions in the struggle to understand the world.
What I practice, and what I imagine most science journalists and other science communicators practice, is a kind of cognitive empathy with our audiences—we think about you. Alan Alda's new book about science communication—the charmingly titled If I Understood You, Would I Have This Look on My Face?—argues that thinking isn't enough.
What Alda learned, as an actor, is that good communication means not only thinking about other performers and the audience but also responding to them emotionally. "For an actor," he writes, "it's the difference between planning how you're going to behave, which looks like acting, and finding the performance in the other person's eyes, which makes you respond to one another—and which looks like life." It's what psychologists call affective empathy, and what actors call relating.
Alda has championed better science communication for more than a decade, and is the founder of a well-regarded science communication center at Stony Brook University. He's discovered that improv theater games designed to encourage relating on the stage—playing volleyball with an imaginary ball, forming a band with imaginary instruments, communicating the nature of a relationship with only tone and gestures—work with groups of scientists, too. Engineers who spend an afternoon playing imaginary volleyball with one another, for example, are suddenly able to give far more relaxed, understandable, and effective talks about their work to the rest of the group. A crash course in relating appears to make them less focused on what they think they need to say, and more aware of what their audience might want to know.
Theater games even work on us writers, who perform for audiences we never meet. Alda writes:
The more we reinforced our students' ability to focus on the other person, the better able they were to express themselves with words that would land on the reader with clarity. Improv was, in a way, preparing them to read a person who wasn't anywhere near them in time and space.
Alda, a true geek at heart, tries to raise his own affective empathy by labeling the emotions he sees on the faces of passerby—a habit that a Stony Brook psychologist Matt Lerner has found can raise performance on standardized empathy tests. Which brings me to my favorite of Alda's suggestions for increasing affective empathy: Read the inscrutable faces in Scandinavian crime dramas and try to guess whodunit. So, Hawkeye, my prescription is quality television and a round of imaginary volleyball? Count me in.
Top: Alan Alda and Loretta Swit relating as Hawkeye and "Hot Lips" Houlihan in M*A*S*H. Earworm here.