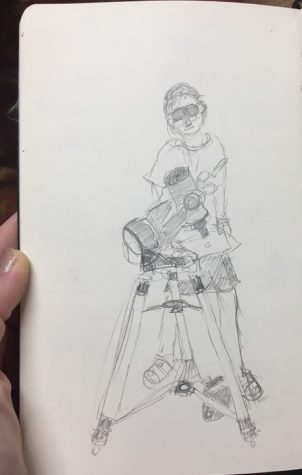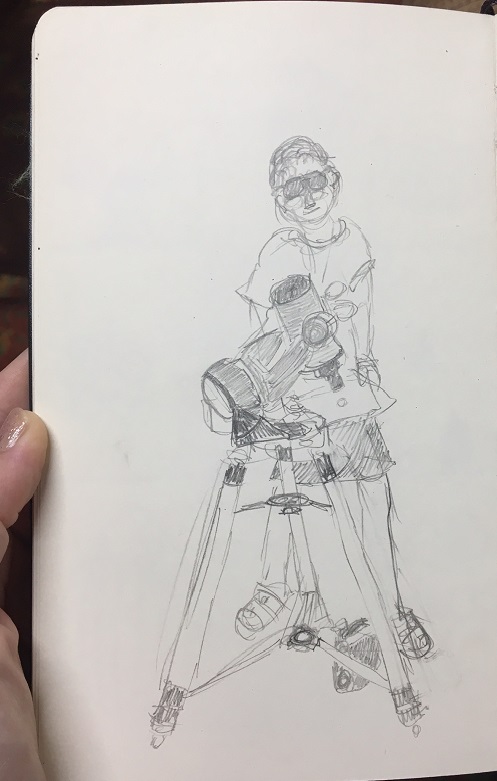 August 21-25, 2017
Cast your mind all the way back to Monday and you may remember something special happened then. LWON had been gearing up for the eclipse with a week of related posts, and this week continued that theme, for an Eclipse Fortnight.
Craig stayed home instead of driving the eight hours to the path of totality, because it was his son's first day of high school. But a large part of him wanted to take his boys to Wyoming: "If this were the world I made, our lives would be nothing but this: transformation after transformation, eyes so bugged out from the epic tapestry of the universe you feel like alternately weeping and screaming."
Helen caught the full show at a NASA-affiliated event in South Carolina. It was a lot of driving made worth it for an ecstatic two minutes. And she made drawings.
Emma and Michelle captured the magic of children talking about the eclipse. "It feels like nighttime." "Good job, moon."
Cassie and her husband caught the whole thing on audio, with additional commentary from their two-year-old. "We came, we saw, we freaked out a little bit." Time to drive back to Wisconsin.
Eclipse fortnight having ended, I continued our occasional series, Debunking Hollywood, taking a look at human hibernation and finding some holes in the movie version.
-Art by Helen