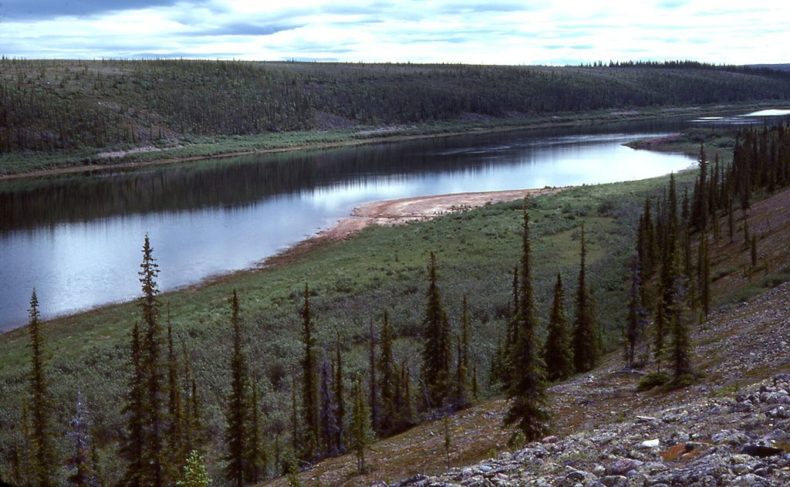 Camping and canoeing are all about self-sufficiency. The sensation of our own competence on the land lets us feel our own strength directly, rather than through oblique measures of success like social status or money. So it's hard to accept when some trips are just so out of our realm that they require a guide.
Ten years ago, for a journey down the remote Thelon River in Nunavut—a trip whose events I've detailed elsewhere—it seemed like just such a special case. My father and I signed on with an outfitter who would ferry canoes up the river, coordinate with the pilots about what July day the ice might come off the fly-in lakes, and buy all of our essentials for three weeks in the Far North.
The trouble began immediately. We flew on a float plane to a village on the Eastern shores of Great Slave Lake, ready to meet our outfitter and get packed and organized. No outfitter. We met our fellow travellers and an assistant guide but our fearless leader did not show. A town council member stopped by the outfitter's cabin, where we were to stay, to say that the he—we'll call him Taiga Tim—was not welcome anymore in town.
Then we learned that the canoes, which were supposed to be waiting for us at our put-in point, were still 500km down river where they were dragged out after last year's final trip. Another man stopped in, accusing Tim of having taken his fifteen-year-old daughter in to the city the week before without his permission. Then the police dropped by to mention that the station wagon parked out front was unregistered and should not be driven. The aviation company claimed that Tim owed them $80,000 already and they weren't prepared to extend him any more credit to fly us up to the barrens.
And all of a sudden, in the face of such incompetence from someone who was supposed to shelter us from the elements, what had seemed infeasible—a self-made trip—suddenly looked possible. We sat down with our fellow travellers, a couple of tech entrepreneurs from Colorado, and said, "If we don't do this ourselves, our annual vacation will be over with nothing to show for it. Shall we band together and do this alone?"
So we flew back to the nearest reasonably-sized town and picked up a satellite phone, bear spray, food barrels, a bug tent, camp chairs. We chartered a plane, rented some canoes and went to the grocery store. The same day, we were high above the tundra.
That trip was one of the most memorable journeys any of us have ever made. One of the Colorado business men was so taken with the North that he came up again more than once in the years that followed to paddle Northern rivers. He even died in Northern Canada, when his own small plane went down near Norman Wells, Northwest Territories after a fishing expedition. At the funeral this year of another of our group, we reminisced about the Thelon river trip that had brought us closer.
There's nothing like a power vacuum to bring out leadership skills. When there was no help around, we found we weren't nearly as helpless as we thought.
Image: The Thelon River Oasis, via Wikimedia Commons