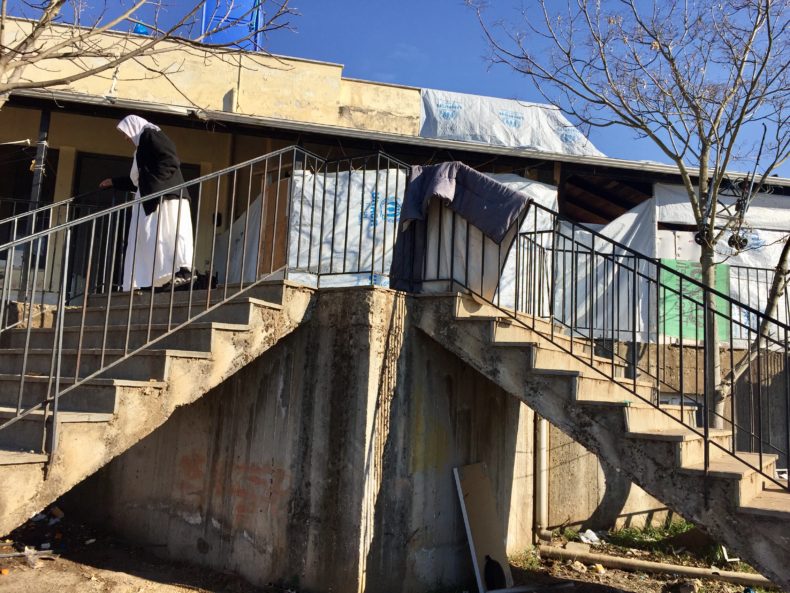 I am in Greece right now, working on a series of stories about mental health in refugee camps. Yesterday I visited Softex, a military-run refugee camp outside Thessaloniki in Northern Greece where about 950 people are living in tents inside an abandoned paper factory. There were no electric lights, just sunlight filtering through a few peripheral windows. It was too dark to see by the time we reached the center.
Next to the factory, in a heated metal container where doctors from Médecins Sans Frontières see patients, I asked a 24-year old literature student and poet from Damascus, Mohammed Abbas, what he gets out of his weekly appointment with psychologist Zoi Marmouri. Someone to talk to, to tell the private things he can't share with his friends, he said. A cold wind howled outside, shaking the container. Does talking make him feel better, I asked? "A little," he said.
I am learning a huge amount about what mental health means in this context — how people are affected by the experience of being a refugee at different stages of the journey, and what governments, aid workers, clinicians, ordinary folks, and refugees themselves can do to heal. Everyone I've talked to agrees about the most effective way to ward off despair. After — or no, not after, while — basic physical needs such as shelter and food are taken care of, people need strong bonds with friends and family.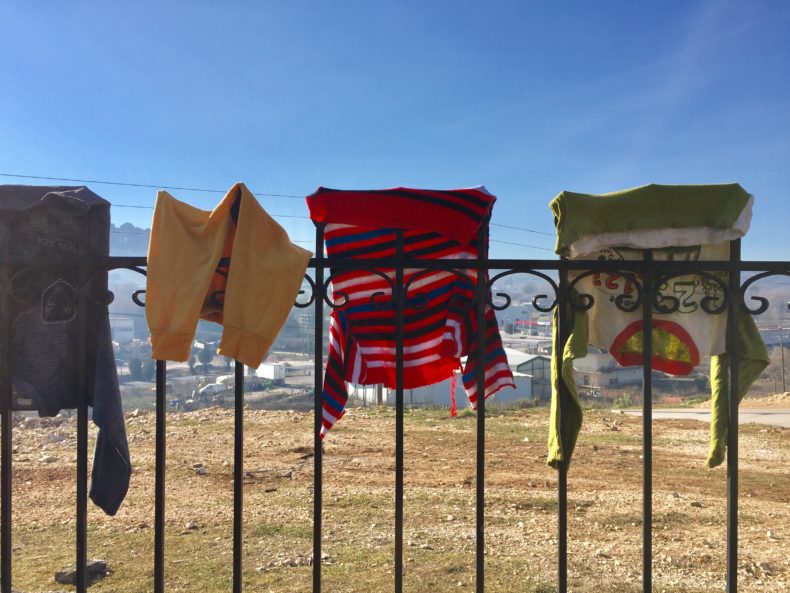 The camps I've seen so far share certain elements — poor heat, electricity and shelter, UN Refugee Agency-labeled tarps, tents, buckets and blankets. On site, however, the camps look and feel profoundly different. At Filippiada, a camp of about 100 Syrian refugees in the mountainous Epirus region, children played outside, kicking a soccer ball and jumping rope. At Softex, the only children I saw outside of the warehouse were two toddlers who wandered within feet of a military truck as it roared in.
Last week, I went to visit a small community of refugees at the Faneromeni camp, in the industrial outskirts of Ioannina. About 22 families live in the crumbling two-story building on top of a hill. All are Yazidis, a religious group which has lived in the Sinjar mountains of northern Iraq for centuries. They fled Iraq in 2014, when ISIS attacked the region and killed thousands of their people. ISIS still holds at least 3,000 Yazidi women and children in captivity.
I didn't know anyone there, but had been assured that if I just showed up, I was likely to be invited inside. Sure enough, Falah Eza, 28, and his friend Hazim, 24, invited me into the room that Falah shares with his wife, mother, father, and three sons. They sat me down on grey blankets on the floor and offered me tea and cigarettes. The oldest, 6, had a cough, and lay his head on his grandmother's lap. Falah brought out a fretted, stringed instrument called the tembur, and played a song about leaving Iraq, then a second song about his family's hope for relocation to Germany or France. The boy said the music made him feel a little better.
As Falah played, his 2 and 3-year-old sons bobbed up and down with their hands behind their backs. The 3-year-old wore light-up T-rex galoshes, and made the occasional kick. Hazim's little sister was sleeping upstairs. She doesn't sleep well at night, and is now seeing a psychologist for a speech impediment that has gotten worse since leaving Iraq, he said. As soon as possible, he plans to take her and his other little sister to Germany, where their mother and the rest of their siblings live.
Falah's wife and mother prepared lunch in silence — stewed chicken and rice, pickles, parsley and salted tomatoes.  Each family gets deliveries of food and other supplies from the Greek government, as well as a card with some cash at the beginning of each month, but there isn't enough for more than two weeks of supplies, or the medication his son needs, Falah said. I tried to argue, but he insisted that I eat. When I finally got up to leave, the family walked me to the car I'd rented for the trip. If I ever need anything, they said, I should come to them.
_________
Emily Underwood is a freelance journalist and correspondent for Science magazine. She writes from Coloma, California — unless she is writing from somewhere else.
_________
Photo:  Faneromeni refugee camp, by Emily Underwood