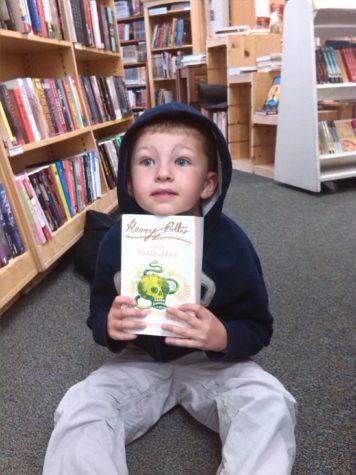 Every year, the People of LWON bring you their book choices for the holidays. If you don't find what you're looking for below, try last year's list or the one before.
JENNY: I have a neighbor, Keith Donohue, who, it turns out, is a lovely novelist. I'm now reading his latest, called The Motion of Puppets, and it has carried me to a dusty, mystical place where people are turned into dolls. A poetic and spooky read with a mythical twist. Good fun. Oh, and I finally got around to the beautiful Secret Life of Bees (Sue Monk Kidd). Loved it. Finally, on a completely different note, get your learn on while enjoying fine prose and true drama from the latest Candice Millard joint: Hero of the Empire: The Making of Winston Churchill.
MICHELLE: I can't think why, but lately I've been reading and watching stories about lousy leaders of the distant past. (Look, humanity somehow managed to survive Caligula and Richard III. We can do this.) I, Claudius and its sequel, Claudius the God, are classic fictionalized accounts of the early Roman Empire, told from the wise and often wiseacre perspective of Claudius, the sickly, overlooked noble son who unexpectedly became emperor himself. The Plantagenets by Dan Jones is a ripping popular history of the mostly terrible kings who ruled England during the mostly terrible fourteenth and fifteenth centuries; A Distant Mirror, by Barbara Tuchman, is the story of ordinary European life during the same appalling era. Finally, Year of Wonders by Geraldine Brooks is a wonderful novel based on the true story of Eyam, an English village that, during an outbreak of bubonic plague in the seventeenth century, voluntarily isolated itself from its neighbors to protect them from the disease. Horrible times, heroic people.
CHRISTIE: True Enough: Learning to Live in a Post-Fact Society by Farhad Manjoo was published in 2008, and the issues Manjoo examines — tribalism, truthiness, and how vested interests prey on cognitive biases to propagate their messages — have become even more urgent today.   
If Manjoo's book gets you down, Upstream, poet Mary Oliver's lovely book of essays, will lift you up.  She writes about foxes and turtles and great blue herons and, most of all, the creative life. Not just any creative life — hers.
"…board by board and stone by stone, like a house, a true life built, and all because I was steadfast about one or two things: loving foxes, and poems, the blank piece of paper and my own energy…And that I did not give to anyone the responsibility for my life. I made it. And can do what I want to with it. Live it. Give it back, someday, without bitterness, to the wild and weedy dunes."
JESSA: One of the dispiriting things about reading a world-renowned classic and absolutely loving it is that one feels silly recommending it. That's how I felt earlier this year when I read Anna Karenina (in the Pevear & Volokhonsky translation) for the first time. Have you heard of this Tolstoy fellow? He's really rather good. In the non-fiction department, The Dictator's Handbook: Why Bad Behavior is Almost Always Good Politics explains in game theory terms why all sorts of governance — including corporate governance — works the way it does. It confirmed for me the reasons why I will never hold much power. On the plus side, I may make a good crony.
RICHARD:  I've long admired the Irish playwright Martin McDonagh, but I didn't appreciate the precise geographical locus of his wit until I visited the west coast of Ireland six years ago and encountered some of the locations in his work. The Lieutenant of Inishmore: Inishmore is a dramatically scenic (a Bronze Age fort overlooks the sea) but mostly barren island with a permanent population of fewer than 900. An audience familiar with the area would know even before entering the theater that a character who fancies himself a "lieutenant" there (in a splinter group of a splinter group of the IRA, as it turns out) takes himself more than a wee bit too seriously. Similarly, The Beauty Queen of Leenane: The business center of Leenane occupies all of one block (including two pubs) on one side of a road, though you can, as my family did, walk across the road and then across a bridge and pay a few Euro to watch a shearing demonstration at the Sheep and Wool Museum. (The play is the first in a trilogy of Leenane plays.) Again, if you know the area, the idea of being the beauty queen there is a dark, absurdist joke. But then, dark, absurdist jokes are McDonagh's specialty, which is perhaps why I've found myself rereading his plays in recent weeks: In a landscape of little hope, he unearths some humor. (Not hope, though. That would be asking too much.)
ERIK: Of course, the best book I've read lately is Suggestible You: The Curious Science of Your Brain's Ability to Deceive Transform and Heal, by Erik Vance. It makes the perfect Christmas gift – get yours now. In fact, buy four or five. But aside from that, I've rediscovered fiction again after living and breathing nonfiction for years. It's such an indulgence, it feels like I'm cheating. I've finally picked up A Confederacy of Dunces and have a stack of John le Carré books on my nightstand. But my favorite little gem has been One Life by David Lida. Full disclosure, David is a good friend and fellow expat here in Mexico City. But I was shocked to see this mostly nonfiction writer craft an excellent yarn about a failed American writer living in Mexico whose job is to help defend Mexicans on death row by investigating their lives. It's a tale about crime, border issues and the death penalty. But mostly it's about redemption and the value of a single human life.
EMMA: For holiday reading, I like anthologies. They fit in well between chatting and cooking and eating and drinking and making grim pronouncements about the dire effects of cheap consumer goods on the kids' burgeoning sense of entitlement. I recommend Far and Away, a meaty volume of essays by Andrew Solomon. Solomon is a skilled writer and a compassionate reporter who probably has to order extra passport pages on a regular basis, so each essay is a pleasure by itself. But the true thrill is seeing the thematic and emotional through-lines that knit together his fizzy travel writing, his reportage on arts communities under oppressive regimes, and his cross-cultural surveys about the experience of depression. A surprisingly joyful and optimistic viewpoint suffuses all, despite the grim epilogues he has had to append to so many of his pieces. Those who fight for love and art and beauty don't always or even often win, but they continue to fight.
HELEN: This November, I dove straight into escapism. First stop: One of the delightful Rivers of London books by Ben Aaronovitch. It's a whole series about a cop in London's Metropolitan Police Service, who is in the very small branch that deals with supernatural crimes. In the first book, people keep getting possessed by some kind of mad performer while the detective complains about the computer system. They're a delight. And, if you like them, there are a lot. Next I read a David Baldacci novel. Which one? I don't know, does it matter? There were assassinations and kidnappings and conspiracies and a lot of poking around rural Virginia being chased by not-too-threatening bad guys. Having sufficiently subdued my brain to the point where I could handle Ambitious Literature again, I turned to The Underground Railroad, a fantastic, devastating novel by Colson Whitehead, in which he imagines that the Underground Railroad was an actual railroad, in tunnels. I devoured it in a week.
We know that LWON readers read widely and well, so please do add your own recommendations in the comments — we'd like some guidance for our own holiday book list.
Photo by Jessa