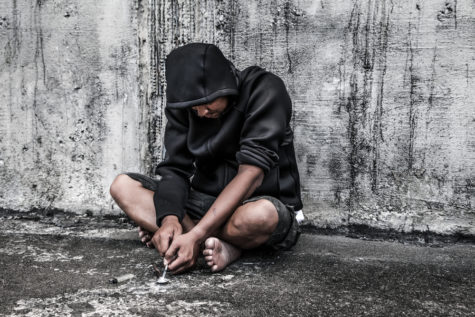 I take painkillers. The kind with names that end with "done" and start with "oxy" or "hydro." I'm not happy about it, but, like millions of others out there—actually about 100 million—I suffer from chronic pain, mine related in some way to my twisted gut and mixed-up immune system.
I've seen all kinds of doctors, had surgery and lain a long while in hospitals, and I've tried just about every pain-relief option available over the last eight years. That includes nerve-blocking medicines, intense physical therapies, acupuncture, elimination diets that eliminate everything I like to eat, herbal tinctures, meditation-type activities, and just plain screaming. Nothing has worked (except the screaming, but the effect is brief), so I've had to step it up to the only thing that seems to help significantly: opioids.
I'm an eats-organic does-yoga hugs-trees kind of person. I can't remember the last time I finished a whole beer. So there's some irony that I've become slave to the pharmacy. And I say slave because, in my experience, there is clearly an overlord who dictates my experience every time I need my prescription refilled. That person/institution doesn't seem to care about me as a person in pain. He/she/it just wants to cover its ass.
There's no question that opioids are extremely addictive and can be deadly. They work like this: As the drug travels through the bloodstream to the brain, the chemicals attach to proteins called mu receptors, which occur on the surfaces of opiate-sensitive brain cells. That hook-up triggers the same biochemical processes that make us feel good when we have that first spoonful of chocolate lava cake or an orgasm (for some of us, one and the same). If you're using these chemicals to block pain, fine. If there's no pain to block and you take them anyway, you'll be very motivated to take some more. Because ahhhhh…that's better. They make you feel good. At least initially.
The CDC reports that some 15,000 people in the U.S. die from overdose annually, and women are at particularly high risk. Drugs like Percocet and Vicodin are classified as Schedule II, which are highly regulated. Both physicians and pharmacies risk fines or even their licenses if they offer them too readily. (Here are other Schedule II drugs.) But contrary to media hype, some doctors may actually be under-prescribing helpful drugs to patients who need them because of the heavy regulations and potential consequences if mistakes are made.
Speaking of media, it seems that every time a celebrity dies with opioids in the blood, dramatic debates resurface: Are doctors handing out these pills willy-nilly, and under what circumstances should a patient really have access to them? Shouldn't these people be meditating and doing biofeedback instead? Such questions, no doubt asked by people not in chronic pain, have led to more and more obstacles between legitimate patients and drugs that help.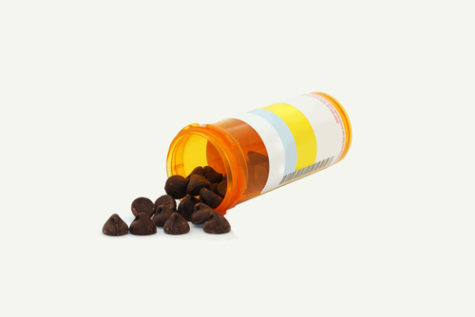 As someone who takes these medicines appropriately, I don't like feeling criminal for my actions, but I do. I second-guess myself with each dose because of the stigma of being a "user" and the governmental reach into my pill bottle. I don't need added stress, yet a trip to the pharmacy makes me feel like a suspected shoplifter—under watch, judged, and assumed to be plotting to grab and go.
There is nothing easy or convenient about procuring these drugs. For a long time my regular internist was okay prescribing the pills and I never had a problem with refills. With the latest government crack down on opioid availability, access for me has changed:
1) I need an actual written prescription from my doctor for each refill (no calls, no faxes, no emails), and I can only get a 30-day supply;
2) the prescriptions must come from a pain-management specialist (who requires me to visit him every other month—costing me $50 a pop for co-pay and parking—and for whom I must pee in a cup several times a year to prove I'm taking, rather than selling, my drugs); and,
3) I must be down to my last day's dose before I can get another month's worth. (Different states have different rules about how many pills can be dispensed at once and how often, among other legalities.)
Here's an example of how degrading this whole thing can be. The first time I needed a refill after the latest rules went into effect, I took my written prescription from my pain-management doctor (what a good patient!) to my local CVS. My little orange bottle had that near-empty rattle, and I don't like to do things at the last minute.
But to be treated like a responsible adult and given the drugs with a few days to spare was out of the question. The pharmacist told me it was too soon to refill the meds (both the government and my insurance company said so). He told me I couldn't have them for another three days. After I left, I thought about it: He'd done the math based on a 30-day month. This was August, which, if I remember the childhood chant correctly, has 31 days. That meant I would run out of pills the day before I could refill them.
This was in part my doctor's error—he should have prescribed enough to account for the longer month. The pharmacist, too, might have realized there was a problem with the timing. Really, this had never come up before?
So, one day off the meds…it might not seem like a big deal. But these are not drugs you can take regularly and then simply stop taking. Your body becomes reliant on them and without proper dosing you can start to go through withdrawal—which is mentally and physically painful.
Note: there's a difference between dependence and addiction. Even those who take these meds for pain, properly, may become dependent and experience withdrawal. It's a physiological thing. Addiction refers to those who constantly seek them out, may do bad things to get them, and pop them for kicks—and eventually because the body demands it. Those are the people, along with corrupt doctors, whose actions are dictating regulation—and the rest of us suffer for it.
Strong painkillers can be used safely. For moderate to severe pain that just won't go away by other means, opioids can make life tolerable. For me, a dose means a few hours of pain reduction, and maybe some constipation just to remind me who's boss. Early on they made me feel a little woozy and took the edge off, I'll admit. But now there's no buzz, no euphoria. Still, I carefully stick to my dosing schedule. I just want to feel a little closer to normal.
So, back to the pharmacy: Two days later I went to another CVS and handed over my prescription. I explained the August-has-31-days situation and hoped that this pharmacist would be reasonable. She was.
Except, oops. Opioids have to be special ordered. The meds would arrive, possibly, five business days later. Plus, get this: When painkillers come in they aren't held for a particular patient, even if that patient is the reason for the order. Instead they're doled out on a first-come-first-served basis. I'd either get some or, if some guy on crutches arrived first waving his rule-abiding prescription, not.
Five days and no guarantees. Why the pharmacist who had refused me originally hadn't warned me about these ridiculous procedures boggles my mind.
But there it was. I went to another brand of pharmacy and got a similar story. Sick of traffic and embarrassing face-to-face rejection, I parked in the shade and called around. No one seemed to keep opiates in stock. My Saturday was used up and I still didn't have my refill. I sat in my hot car and cried.
At least I needed advice on coping with the scarcity. So I rang the doctor on call at my pain-management clinic.
Instead of assuming I was drug seeking, he was kind and sympathetic, which was a relief. "This has become a huge problem, and its only getting worse," he told me. "Some of the pharmacies simply won't fill narcotic prescriptions anymore because the pharmacists are now held responsible by the government for any problems." He said sometimes they even have the drugs in house but say they don't if a new patient with an unfamiliar prescriber is asking for them. "It's unfair to someone like you, who is already in their system and has a legitimate need."
Helpfully, he said the pharmacy in the clinic's medical building would have the drugs in stock, though it was closed until Monday. Still, better than a five-day wait.
But I was angry. Following the rules should lead to trust; instead, I was lumped in with the liars and seekers and sellers. And as a result, I would have a day without meds and get a little taste of withdrawal.
I get that everyone in power has to be careful. High doses of these drugs can kick your liver and kidneys to the curb (many contain Tylenol), and overdoses are nowadays killing more people than car accidents. A regular user has to fight the urge to take more than prescribed because, yes, more makes you feel better. Until it hurts or kills you. I wouldn't want to be in charge of such potentially life-destroying substances in a world full of could-be addicts.
Less dangerous options may be on the horizon, and I've read that scientists are looking for ways to tailor painkillers to individuals. That's good.But for now, if pharmaceutical companies are going to develop opioid painkillers, and doctors are going to prescribe them, then those of us who have proven ourselves capable of appropriate use should be able to fill our prescriptions without all the hand waving. The government, the pharmacies, are treating this as a one-size-fits-all situation when it's anything but. And I have no doubt that the stress involved in getting my meds exacerbates how bad I feel. Angst and pain go hand in hand.
As I write this I'm sitting in bed at 3 pm on a Thursday rotating a heating pad from one area to another, trying to relax everything that hurts. And everything hurts. I'm holding off as long as I can on taking my last pill of the day. These medicines make me hurt less. I'm an appropriate candidate to use them, and I have the legal paperwork to erase any doubt. So even though it isn't the pharmacist's fault that I'm kept on the edge every month, I'm tempted to throw my paper prescription over the counter and say to him or her, just fill the fucking thing.
But then I'll sound like an addict for sure.
——-
*Adjustment to wording came after initial posting. Original wording–re: "this guy," was a bit flip and detracted from my point.
Photos: Shutterstock