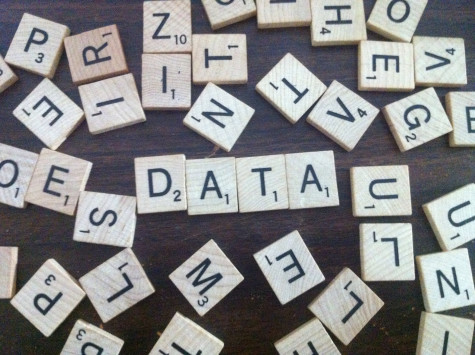 There's a moment when you realize that you've become the person you hate. For me, it happened at the dinner table.
I was telling (ok, ranting to) my husband about how my employer, FiveThirtyEight, has chosen to adopt as its house style the usage of the word data as a singular noun.
"So you've become a pedantic asshole?" he said.
He was right, of course. It was time to let it go. My snobbery over the usage of the word data dates back to my senior year of college. In my honors thesis, I described the results of my summer research project by using the word as a singular noun ("the data is," as I recall) and one of my committee members had crucified me for it. His was the only negative comment I received, and it stung. I was never going to make that mistake again.
Which is how I became a data as singular vigilante. Data is plural. A single piece of data is a datum. Get it right, you idiots!  Those were my knee-jerk responses to finding the word data used as a singular (and there are so many examples.)
Technically, I'm right, sort of. But language evolves. It's no accident that I wanted to use data as a singular noun in my senior thesis — that's the direction the word's usage is going. And it's why FiveThirtyEight (and Wired and the Wall Street Journal) have decided to use it as a singular noun.
Listening to myself explain my grammar outrage to my husband convinced me that it is time for me to step off of my high horse. The truth is, my pedantry over data was never really about the word anyway. It was just an opportunity for me to feel superior, and I don't want to become that kind of person.
---
photo by Justgrimes, via Flickr.