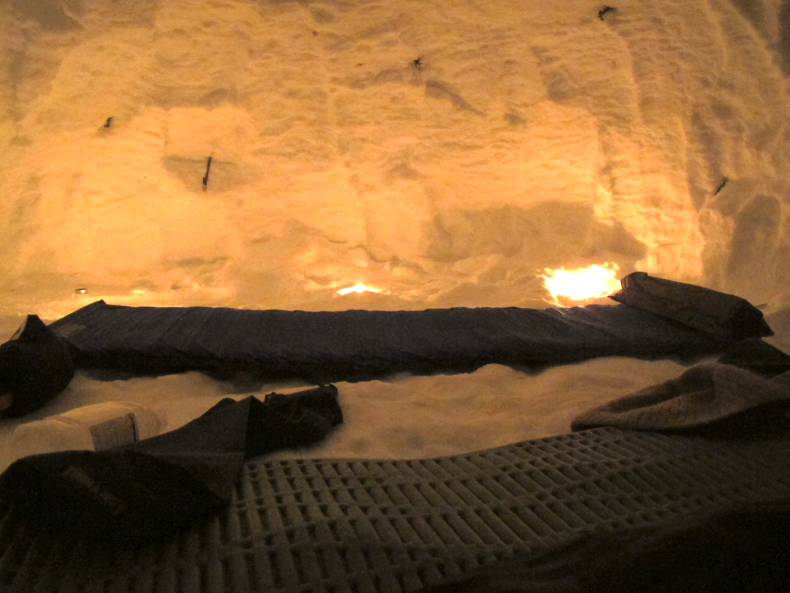 January 26 – 30
In guest writer Lesley Evans Ogden's essay meditation, an Ontario girl builds a bond with the West Coast rainforest through her trail running.
We have come to understand that Craig does nothing in half measures. When he wants to understand the Younger Dryas, naturally he drags a sled onto frozen Lake Superior and spends a night – true to Pleistocene conditions – without a tent.
Christie gives us her favorite words and reports on a few we'd all rather strike from the dictionary.
Our fates are more indebted to our names than we know. Specifically the letters of our first and last initials.
When Helen lived in Japan, she listened to a pop group called SMAP – presumably an onomatopoeic name, akin to Wham! – and Friday's launch of the Soil Moisture Active Passive (SMAP) satellite brought it all back.
Image: Craig Child's not-so-cozy accommodations on Lake Superior.