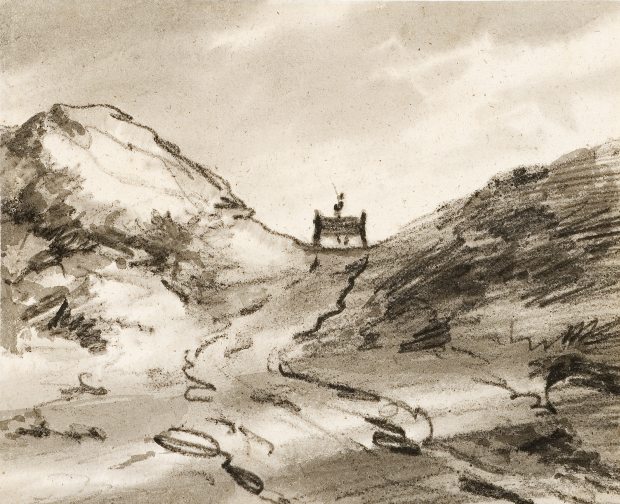 The literary critic Raymond Williams once wrote that "Nature is perhaps the most complex word in the language." It's a head-scratcher right up there with love, or goodness: We depend on it for survival, but we're often not quite sure where it is, what it is, or whether we're a part of it. Jessica Mikels-Carrasco, who recently completed her Ph.D. in sociology at the University of Notre Dame, asked a group of kindergarten and elementary-aged children in South Bend, Indiana, to weigh in on the puzzle. "Draw me a picture of nature," she told them, and they did.
(Click on any image to view a larger version.)
Gallery images courtesy of Jessica Mikels-Carrasco, who collected and analyzed them as part of her dissertation on the environmental sociology of children. Top image: A chalk drawing by Thomas Monro, an English artist and physician who lived from 1759-1833. Courtesy of the Shepherd Gallery.