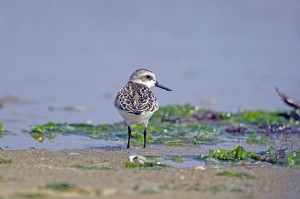 October 7 – 11
This week, another LaWONian did us proud: Michelle is in the Best American Science and Nature Writing 2013! In her latest post she finds biologists fretting over a flock of very tiny — and very endangered — sandpiper chicks.
Cameron and cursive are not friends. But that doesn't mean the end of cursive is is a good thing.
Ann watches Freeman Dyson's 90th birthday party, a shindig thrown as only the scientists at the Institute for Advanced Study can do it.
Christie is not happy about the muddy waters around mammograms, so she does something about it.
And guest poster John Cannon makes like David Sedaris, but in Kinshasa.