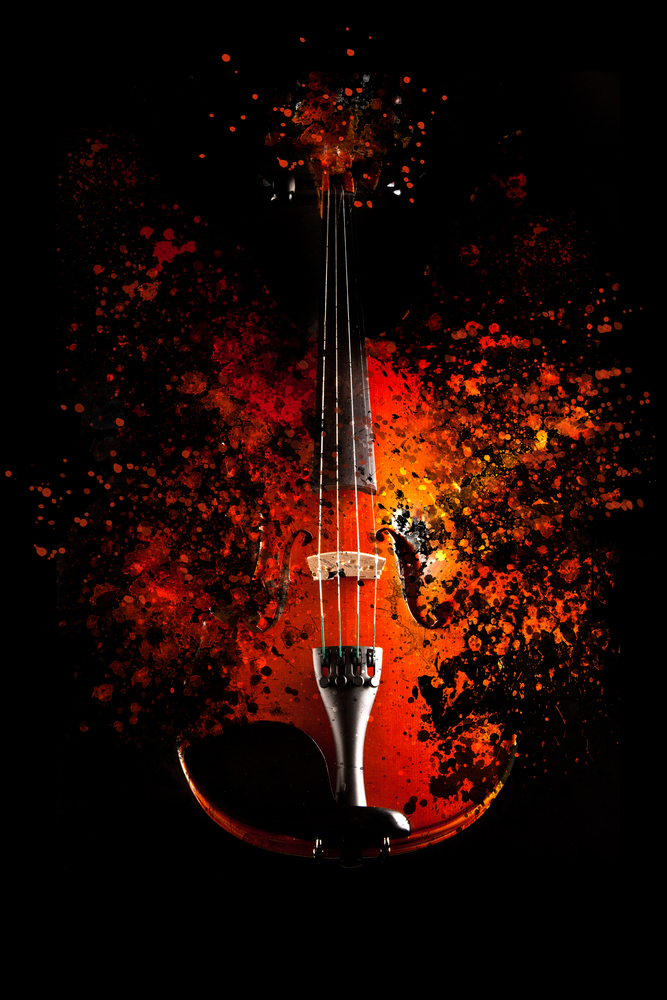 Most summer nights at the Banff Centre for the Arts, classical music wafts out of a concert hall, attended by a small but dedicated audience of regulars. The musicians are young. The audience is old. On a July night I wander over to a recital of the Brandenburg Concertos, played in period style, with string bows overtightened until wood bends convex over horsehair.
It's been a professionally deflating day, and I can use the relaxation of ensemble music. Globe and Mail editor John Stackhouse has visited the centre and given a rather bleak take on modern journalism. The days of being a full-time professional writer, with a pension, may have been a brief historical anomaly, he says: A blip in the post-war era. Advertising revenues have collapsed for good, freelance writing rates are plummeting, and journalism is leaning more on charitable foundations and advertorial. We budding writers will have to find our own way. But what that way might look like is rather mysterious.
The young virtuosi in front of me are no different. Theirs is a world of dwindling public funding and an aging audience. Professional orchestras are dying as surely as the print dailies. Still, many of the students here will practice the prescribed excerpts and audition behind screens – to guard against biasing selection committees by their looks or movements – for coveted places in the last bastions of orchestral employment. I ask Barry Shiffman, head of the music program, what solutions the classical music world is drumming up. Maybe the future of professional writing will depend on casting our nets wider for ideas.
The parallels with the writing industry turn out to be striking. "Full-time professional orchestras are a creation of the last few decades," says Shiffman. "There will, in my prediction, be a few remaining full-time extraordinary orchestras like the Boston Symphony that will take up the responsibility of representing the orchestral tradition. Good for them. But more interesting will be all the new levels of ensembles that are being created."
He sees a future with more originality and entrepreneurship – the kind of varied lifestyle a musician was forced to take on before the 52-week professional orchestra stifled individual expression. "Orpheus, in New York, is a conductor-less ensemble that did really well, and City Music Cleveland, which is kind of a young orchestra, does free performances around the Cleveland entire area. Or chamber music cooperatives like Eighth Blackbird. There are going to be all sorts of new types of models created." The flat-hierarchy ensemble model reminds me, happily, of the Last Word On Nothing.
When asked what advice they would give an aspiring journalist, older journalists often would steer them away from the industry altogether. But to educate a new crop of professionals, for a profession you're not sure is going to exist for long, takes a new kind of thinking.
"It's our job to remind young musicians that young people will define what the orchestral or ensemble playing career looks like. It's never worked for us to say 'This is what's available. Train here for it.' It's interesting, and we spend lots of time doing that, but it doesn't work," says Shiffman. "Institutions of education are always reactive, even though we try not to be. We have to remind the young people that we need to be reacting to their ideas. There is a bit of sleepiness, I think, in the thinking of young musicians around what's possible. So get out there and do something!"
But if a young musician is determined to stay faithful to the old professional model, opportunity is knocking from the East. More than 40 million Chinese children are currently taking piano lessons. New orchestras and academies in China are hiring Western musicians if only they are willing to relocate. There is a place, after all, where the Early Modern world is booming. I wonder whether there is a China-equivalent for English-language journalists. Somewhere with millions of upwardly-mobile customers hungry for the literature of fact.
Music students know what economic climate they're stepping into well before they choose their college major. Nor are journalism trainees today naïve about their prospects for steady employment. Why do they continue to flock to these professions? LWON's Erik Vance asked a similar question of a fisherman in the Sea of Cortez. What does a fisherman do when the fish are gone? His answer: He is an authentic fisherman – it was what he was predestined to do. He'll be out on the water whether the fish are biting or not. The intrinsic reward of the ocean trumps the decimated compensation from his meager catch. When you finally find work that feels like play, it's hard to go back.
Photo: Shutterstock