By Jessa Gamble | July 25, 2013 | 3 Comments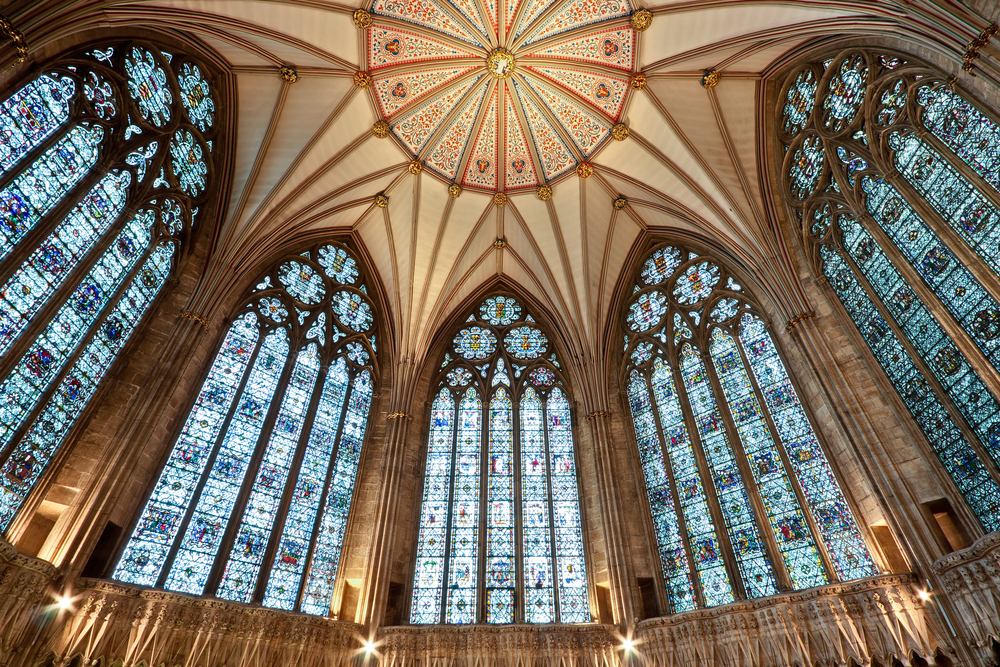 York Minster (1286 AD): A seamless blend from wall into ceiling expands perceived space
In Vals, Switzerland, the hot springs flow out of the rock at an even 30• Celsius. Mineral water has been bottled on site for 50 years, and more recently the hydrotherapy center, buried into the mountainside, has drawn thousands of visitors. To enter the thermal baths is to feel like you are stepping into a cave.
Dimly lit and echoey, the local quartzite rock rises in flat strips to a high ceiling. The water, murmuring of the land's hidden caverns, intersects in gushing gullies with the labyrinth through which you walk. Rock and water are primeval dance partners, moving slowly and quickly in wisdom and energy. They lend a sense of continuity rarely achieved in modern structures. You are in a building, you are in a mountain.
Water fountains dot the long tunnel, bearing a taste of the ground, heavily mineral. It reminds you that the rock's solidity is only relative. Each inner pool is a different temperature, and one is earth-scented with flowers and wood chips. At the tunnel's mouth, you emerge to a steamy, heated outdoor pool, comforted by the warm water, while you gaze in awe at the snow-covered Alps around. Of all these feelings, the awe may be the most therapeutic.
Last year, Stanford consumer behaviour researcher Melanie Rudd was able to define and measure awe, the kind architecture can evoke through soaring vaulted ceilings of cathedrals. What makes cathedrals and canyons awe-inspiring is partly their physical vastness. We marvel over the sheer scale of what we are seeing, and that helps to produce awe. But the 20th time we walk into the same cathedral, it may not have the same effect.
That's because awe is not just the experience of vastness. We have to be so surprised by the vastness that we don't feel we fully grasp it. We stand at the edge of a cavernous space and marvel at its boundless capacity. We want to understand, but it's hard to hold the mammoth volume in our minds.
Awe has two key components: perceptual vastness and what's called the "need for accommodation". The latter involves a desire to interpret that vastness by learning more about the world. The builders of Oxford's dreaming spires clued in to this effect in Medieval times, and more centres of learning could stand to take their cue.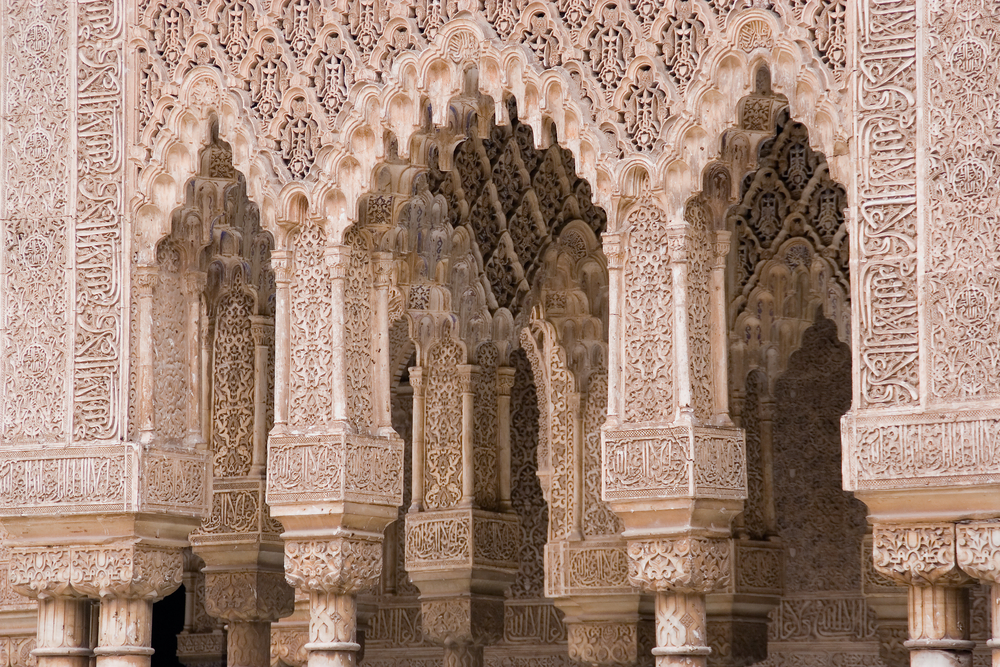 Hallway in Alhambra Palace (AD1333): physical vastness is complemented by intricate carving, which vast complexity the viewer strives to comprehend.
You don't need a huge plot of land or a high-rise permit to create this effect in the built environment. Car manufacturers use sensory suggestions that trick the eye and bolster their ad claims that the vehicle's inside is bigger than its outer appearance, like BBC sci-fi hero Doctor Who's Tardis, which looks like a police call box but opens into a warehouse-sized time machine and space craft.
As any real estate agent knows, carefully-placed mirrors and oblique views of a space can expand it in our minds. With a bigger budget there's no limit to the vertiginous feelings that can be evoked (think of starscapes on an OmniMAX screen). More and more condominium dwellers face the challenge of making their shoe-box-sized interiors feel livably spacious. Well-lit, clutterless minimalism works, as do lighter wall colours and monochromatic colour schemes. When a carpet blends into an adjacent wall — by way of matching colours — the eye will travel along the floor, up the wall, and perhaps to a matching ceiling, without sensing a stark contrast,  creating the illusion of a deeper space.
It turns out the awe-struck experience is good for much more than the temporary thrill of emotion. It has manifold effects including, bizarrely, making us feel as if we have available all the time in the world. And when we feel we have more time, we often feel a whole host of other good things, including, it turns out, something very good: a greater satisfaction with our lives — presumably because awe gives us a break from the feeling that we are stressed for time.
After an awe experience we tend to choose experiential goods like a movie over material goods like clothes. We are also more willing to volunteer in our communities (a high time-cost activity). If inducing time-affluence sensations through architecture seems manipulative, consider the fact that we have more free time now than ever before, but we feel more rushed and short of time. If a view of the Grand Canyon can fight against that natural bias, our perceptions more closely mirror reality.
Comments