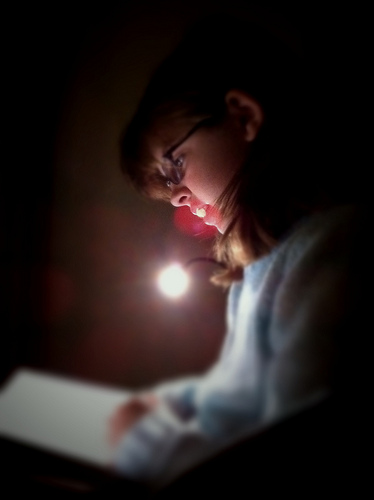 When I was a teenager, my dad installed a timer on my bedroom light. After 45 minutes, the light would flash a few times. Then, darkness. My dad was tired of me falling asleep with my light on. It was such a waste of energy. This, he said, was the perfect solution.
I started thinking about this light and my dad's many quirks after reading a recent study about how knowledge about conservation passes among generations. In the current issue of Environmental Research Letters, researchers looked at how environmental education aimed at kids influences parents, too.
In what researchers report as the first controlled trial of environmental education's reach, parents and kids in the Seychelles completed questionnaires about local wetlands and about their family's water use. If kids had participated in a wetlands conservation program through a Seychelles wildlife club, the adults in their homes knew more about wetlands and also said they used water more efficiently—taking showers instead of baths, for example. And parents, the researchers say, weren't aware of having learned about any of this from their children.
After reading this, I racked my brain to think of if I'd ever unintentionally influenced my parents' behaviors when it came to conservation. I came up with almost nothing. We once gave my mom a compost bin for her kitchen, but I'm pretty sure she requested it.
No, if I do anything that might be considered conservation-oriented, it's all because of my dad. He grew up during the Great Depression—he was in his 50s when I was born–and some combination of this early frugality, innate Scottish thrift, and the drought of the 70s and 80s had him taking two-minute showers, flushing the toilets with already-reused bathwater, and installing drip irrigation.
But it wasn't just the water. He made signs on our dot-matrix printer and taped them on every entryway and light switch in the house. "Please Close Door." "Please Turn Off Lights." Our winters were mild, Californian—and yet each fall he put in homemade storm windows made from translucent sheets of plexiglass and duct tape. He kept the heat off and wore his bathrobe, slippers, and a down jacket around the house.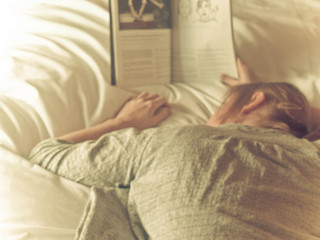 The rest of us hated the signs. We hated the windows. But maybe because he took so much pleasure in all of it, we never told him so. We closed doors. We turned off lights. I never disabled my bedroom light's timer—I would just get out of bed in my darkened room, race over to the light switch, return to bed and promptly fall asleep.
His enthusiasm for new ways to save things—time, energy, money—never waned, nor did his curiosity. He might have told you that it was his kids that kept him young, but it seemed more like a positive feedback loop. His constant research and exploration—in his late 70s, he was beta-testing the first voice recognition software, clipping articles about electric cars of the future, scouring the classifieds for potential jobs for himself—fed my own.
My dad would have turned 90 this week, and my husband and I had a good laugh imagining the kinds of things he'd be doing now. He'd send emoticon-littered texts from his smart phone. He'd have solar panels on the roof. Even though he'd probably have been forced to retire his license, he might still own a Volt or a Tesla and, maybe late at night, drive it up and down the street just to hear the silent engine.
But maybe I didn't learn quite as much from him as I should. Because sometimes, I still leave the lamp on when I'm in bed, even when I'm losing the battle against my heavy eyelids. Some part of me still hopes that in the night he'll return, shake his head, and turn my light off one more time.
**
Images from Flickr users Thomas Hull (top) and Helen Ogbourn (middle)