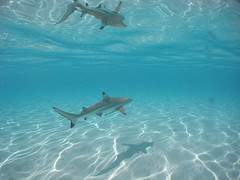 February 4 – 8
This week, Erika's back! And she's not happy about "informed consent".
Cameron considers the endangerment of the world's apex predator, some of which are only as big as a chocolate bar!
Cassie throws shade at the dodgy sleep aids of the 70s.
Jessa tells us how architects are like psychoactive drug designers.
Did you know your brain doesn't natively know how to hear? Ann explains in the gorgeous story of how Rosemary learned to hear again.