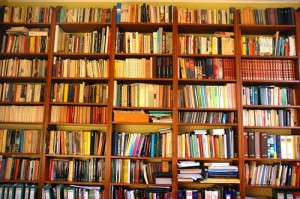 January 28 – February 1
The most urgent question of the week falls to Richard: what's going to become of all his books? Time for you to pitch in with some advice, dear readers.
Christie wonders how Facebook will irony-proof their new search feature.
Erik makes a fairly solid case for the idea that "tools for teaching fetuses are ridiculous".
Cameron reveals the hidden connection between champagne powder and a "recreational mathmusician".
Facebook or NSA? Quit your job, go back to school, and snoop on the deepest secrets inadvertently revealed by network theory. Guest poster Robin Mejia gives us the lowdown on the stats boom.