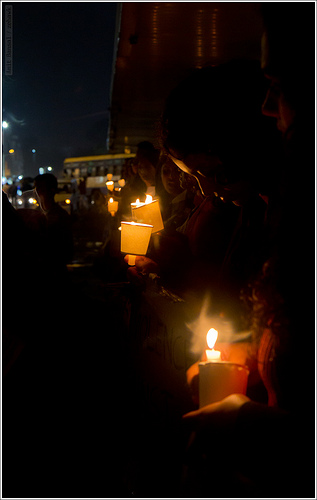 Young Indian feminists have begun calling her "Damini." We don't know her real name, but most of us have read about the terrible way she died.  Damini was the 23-year-old woman attacked and gang-raped in New Delhi on December 16 while returning home at night on a bus with a male friend. She died 13 days later, and five men accused of these crimes are now about to stand trial in India.
Damini means "lightning" in Hindu, and her case has sparked major protests in India, shining a stark new light on a very dark corner in modern life there. I had little clear idea, until I began doing some background reading in the Indian forensic science literature, just how prevalent rape is in India.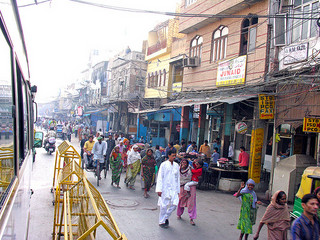 According to a December 2012 paper in the Journal of the Indian Academy of Forensic Medicine, Indian women reported more than 20,000 rapes in 2008 alone—a figure that likely grossly underestimates the true number, because it's a crime that few women care to report. According to a 2010 report by Human Rights Watch, Indian courts regularly subject unmarried rape complainants to something called the "finger test." If a physician can wiggle two fingers into the victim's vagina, she is deemed to be "habituated "to sex—in other words, a woman ready for any kind of sexual encounter—exculpatory evidence that defence lawyers in a rape trial would surely introduce.
Despite these terrible indignities, Indian women have begun stepping forward to report rapes in record numbers. In 1971, for example, Indian police received just 7 rape reports a day on average. By 2008, however, that figure had ballooned to 57 daily reports, an increase of 800 per cent. And of course, that's just the women courageous enough to come forward. "India," notes Putul Mahanta, a forensic pathologist at Guahati Medical College and Hospital in Assam and the author of the 2012 paper, "is well on its way to being the rape capital of the world."
Mahanta attributes this depressing increase to fatal flaws in the Indian justice system: many rapists, he suggests, are confident that they can get away with their crime. Traditional Indian cultures, after all, have long valued men more highly than women. But this doesn't really explain the soaring numbers of reported rapes. Recent research by geographer Reena Patel, who now works for the U.S. Department of State, uncovers another key factor, however. Many urban Indian women are increasingly working night shifts, forcing them to commute to work in the dark, when there is little reliable, safe public transit and less protection from sexual harassment in all its forms.
Patel points to two industries in particular. In the 1990s many big American companies opened call centers in India. While young Indian college graduates flocked to jobs there working the phones, many poor Indian women ended up in the centers as cleaners and in nearby restaurants as kitchen staff. And this led to a new kind of commuting for many women. To cater to North American consumers, the call centers operate at night – either from 10 pm to 6 am or 8 pm to 4 am—forcing women employees to travel to and from work in the dark.
Night-time commuting is also a new fact of life for women working in garment factories, which operate 24/7. And these women, says Patel, are often from poor, low-caste families and face constant sexual harassment, both inside the factories and out. "The factories they work in are sometimes referred to as whorehouses and baby-producing centers," she writes. "This low-class status combined with working at night renders garment workers extremely vulnerable."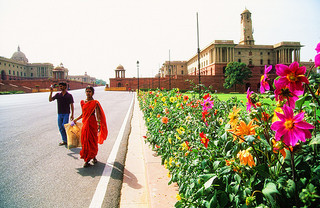 The young New Delhi rape victim, "Damini," was reportedly a physiotherapy student who had ventured out at night with a male friend to catch a showing of The Life of Pi. She was neither a call-center cleaner, nor a garment factory worker. And perhaps that is why her case struck a nerve in India:  she wasn't the run-of-the-mill rape victim. She was clearly a young, well-educated woman, someone who was going places in Indian society, and who was just trying to lead the kind of life that many women in North America lead daily. But Indian society – and particularly many Indian men—have a very long way to go before such dreams will ever come true.
Photos:  Candlelight vigil at Jayanagar Bus Stand, Christmas 2012 by ZeHawk; Street scene in New Delhi by Archer10 (Dennis); Around Rashtrapati Bahwan by Saad.Akhtar