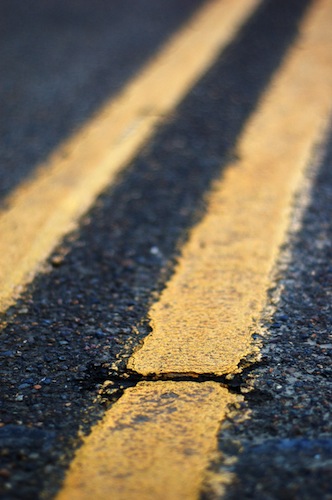 Around 2 AM on July 16, 2005, graduate students Benjamin Boussert, Giulia Adesso, and Jason Choy left a dance party in San Francisco and started driving home to Berkeley, where they were studying chemistry. Boussert spent his days experimenting with tiny crystals, while Adesso investigated the properties of nanoparticles and Choy used lasers to explore how enzymes unfold proteins. All three were less than 30 years old.
As they approached the campus on highway I-80, a big rig on the other side of the freeway lost control, smashed through the median, and collided with the students' car, setting it on fire. Boussert, Adesso, and Choy died in the crash.
Bob Snook, then sergeant of the California Highway Patrol (CHP)'s Valley Division Multidisciplinary Accident Investigation Team, received a phone call that morning from the CHP. "It sounded like the world had come apart," he says.
At the roughly 700-yard crime scene, a Chevrolet Camaro and a Ford Taurus were also damaged. Those cars belonged to two young men, Eric Barnes and Stanley Jacks Jr., who had survived the accident. Eyewitness accounts and physical evidence such as skid marks suggested that Barnes and Jacks might have been speeding unusually fast down the freeway, triggering the truck's collision with the students' car. But the CHP needed more evidence.
Six months after the crash, the local news station ABC7 ran an update on the investigation. Greg Merritt, an information systems analyst at the University of California, Berkeley's Institute of Transportation Studies, was sitting with his computer at the dining room table while his 11-year-old daughter Emily watched the news in the next room. "I started hearing something," he says. "Things about highway 80, an accident, and witnesses."
He caught the last half of the broadcast: James Leonard, then a CHP captain, was appealing to viewers for eyewitness accounts. "I thought, gosh, I should have that data," says Merritt. As part of an effort to study traffic patterns, his institute captured readings from detectors buried under a roughly three-mile stretch of I-80 — right where the crash had happened. Thousands of these detectors are deployed on roads across the country to monitor traffic, but this particular set was configured to gather a highly-detailed level of data. He downloaded the data file, imported it into Excel, and began scrutinizing the numbers.
The detectors could not identify specific cars, but they could sense when cars had passed over them. "The technology at the heart of all this business is basically metal detectors and stopwatches," says Merritt. Each detector is a loop installed under the highway, wired to a roadside cabinet. Eight sets of detectors are spaced about a quarter- to a half-mile apart along I-80 from the Gilman Street to Powell Street exit. About 60 times per second, equipment in the cabinet picks up whether each loop is detecting metal nearby.
From these recordings, Merritt could calculate the length of each passing vehicle and roughly how fast it was going. After he figured out the speeds, he called over his daughter. "Look, there's some cars going fast at this station," he said. "There's cars going over 100 miles an hour!"
Before he had a chance to think about his next step, Emily asked, "So what are you going to do about it, Dad?"
Merritt was feeling overwhelmed by all the numbers. "I said, God, I need to see this," he says. The next day, he started writing software to visualize the data as an animation, which showed color-coded boxes moving along a black path representing the freeway. The boxes were cars, and their colors corresponded to their speeds: Red meant slow, green meant normal, and white meant more than 100 miles per hour. He showed the video to his boss at the time, Steve Campbell, and they notified the CHP.
Upon seeing the animation, "I just knew it was extremely powerful evidence," says Leonard. Although the traffic dataset couldn't prove that the high-speed cars were the Camaro and Taurus, it corroborated eyewitness accounts and suggested that the CHP investigation "was going in the right direction," he says. "That was a gigantic verification."
Merritt agreed to testify in the trial. The jury declared Barnes and Jacks guilty of vehicular manslaughter with gross negligence, and an Oakland judge sentenced the two men to eight years and eight months in prison — the maximum possible punishment.
The traffic dataset was just one piece of a complex case, which also included eyewitness testimony and physical evidence at the scene. But the numbers made it easier to convince the jury of the cars' high speeds, says Autrey James, the deputy district attorney on the case. Merritt, a thin man with a quick, halting way of speaking, takes little credit for his role. "This one sliver of narrow clarity — if it helped anchor or bracket or frame anything else, I'm really glad for that," he says.
A San Francisco Chronicle article about the ruling shows three photos of the students. Adesso, light reflecting off her skin, has her face tilted up as if in laughter; Choy looks to the side with a steady, open expression. Boussert is looking straight into the camera, ponytail over his shoulder, with a smile that suggests he is sharing a secret joke. It is easy to feel, looking at that picture, as if you know him.
Helen Cameron, who used to work as an administrative specialist in Adesso and Boussert's lab, lives in Berkeley and sometimes drives down the stretch of I-80 where the three students died. "I'll pass that part of the freeway and it's not ever going to go away," she says. "It will always be alive in the enormity of it."
Full disclosure: I am friends with a former Berkeley graduate student who was friends with Boussert and Adesso.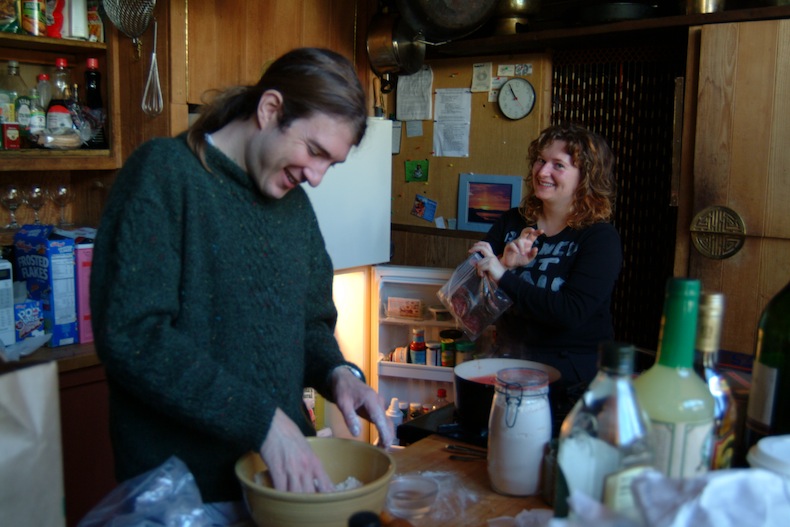 Roberta Kwok is a freelance science writer based in the San Francisco Bay Area.
Image credits
First photo: Vlue | Shutterstock
Second, third, and fourth photos: Courtesy of UC Berkeley
Fifth photo: Udo Bach