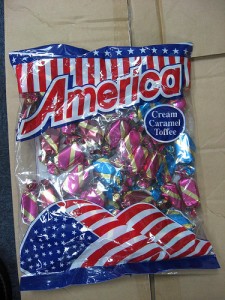 Hello world. Yesterday was election day in America. One guy won and another guy lost. But the race was hard fought, and our already divided country remains as polarized as ever. Did you listen to the last episode of This American Life? We don't just disagree, we barely see each other as human beings. And somehow that impartial lady we all love, Science, has been sucked into the partisan fray. Did you know that in America climate change is something you can choose to believe in — or not? It's downright depressing.
So today, dear readers, I'm giving you a present. I'm giving you a break from thinking about all of this baloney. Because we all have election hangovers, especially my poor friends in Ohio, Florida, and Wisconsin.
Here's the setup for the video below: In 2011, Norwegian adventurer Aleksander Gamme set out to ski Antarctica. His goal was to travel from Hercules Inlet, on the coast of the continent, to the South Pole and back, a distance of 2,274 kilometers. Unlike previous expeditions, he hauled all his own supplies and didn't rely on kites to propel him over the ice. As he skied toward the pole, Gamme dropped some of his supplies so that he would have food and fuel for the return journey. After 86 days on the ice, on his way back to the coast, Gamme arrived at the cache below. If you don't speak Norwegian, be sure to click the tiny "CC" on the bottom of the player to see the subtitles.
And if you don't already find Gamme endearing, maybe this will sway you. When he was just a kilometer away from the finish line, he stopped skiing. Two Australians, James Castrission and Justin Jones, attempting the same journey lagged behind him. Gamme thought the three men should finish together. So for four days he hunkered down in his tent to wait for them. On January 27, 2012, the three men completed the expedition as a team, setting the record for the longest unsupported polar ski excursion. "Crossing the finish line with Cas and Jonesy was one of the finest moments of my life," Gamme said in an interview. "It was a lot more fun celebrating together instead of making winners and losers out of two great achievements."
Let this serve as a reminder that more unites us than divides us (who doesn't love cheese doodles?). And may the coming four years bring us more progress than we dare to hope for.
**
Image courtesy of acb on flickr