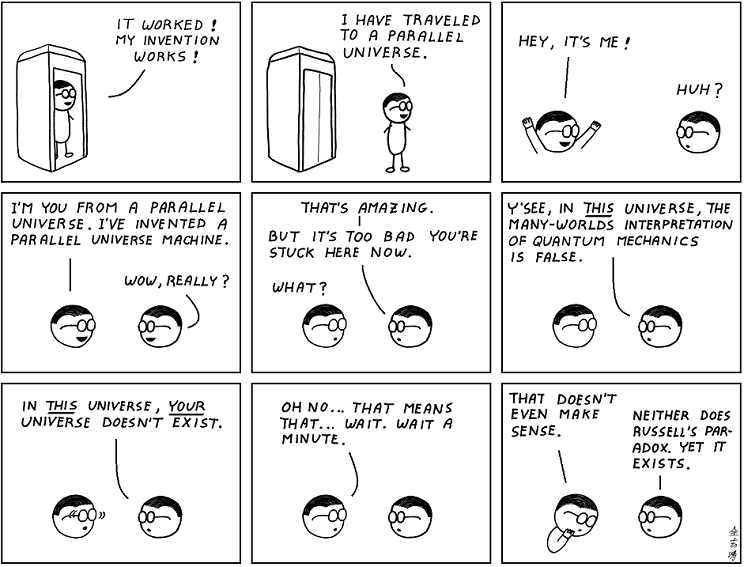 Roughly — very roughly — the many-worlds interpretation of quantum mechanics says that any given measurement of reality depends on the observer doing the measuring.  And if no observer measures a reality, that reality just sort of disappears or collapses or something.
The many-worlds interpretation says wait! maybe the unobserved measurement really just goes off and exists in its own reality, its own world.  And that all worlds with all possibly observed measurements all kind of co-exist simultaneously.  AG is mildly obsessed by this stuff.
Anyway, this time AG has a guy in one world meeting himself in another but — well, you see where it goes.  And I looked up Russell's Paradox for you, and apparently it has to do with statements that aren't lies and aren't truths and are simply inconsistent.  But on the whole, you're on your own here.  I'm not cut out for these kinds of shenanigans.
__________