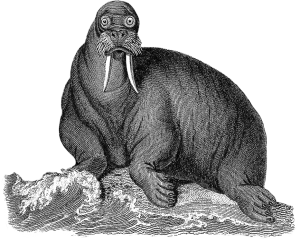 July 9 – 13
On this week's episode of Galapagos Monday, Ginny explained how conservation biologists tried to make a gigolo out of a 60-year-old virgin.
Michelle explained Tianamen Sid.
Abstruse Goose raged against the assault of jargon.
Christie told us about the two kinds of thinking it takes to do science
And TGIPF continued with guest poster Jennie Dushek, who explained why ladies are made of sugar and spice and penis bones.
Extra credit: how did T-Rex get down? Find out at the Daily Mail, the UK's finest news source. Hat tip: Clare.