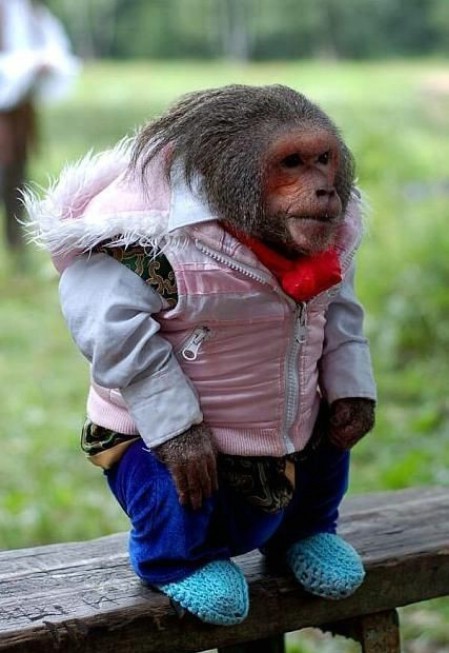 Marriage is like a sweater. A yellow sweater you bought, and couldn't return. So says Dan Gilbert, a psychologist at Harvard, and one of the 20 outrageously accomplished behavioral scientists who spoke at a 1-day summit at Stanford last week.
Gilbert studies happiness, not knitwear. And his main point is that we humans are terrible judges of what will make us happy, so we often end up dissatisfied with our choices after the fact. When we get locked into a decision, though, we tend to make the most of it, and come to love the things we're stuck with much more than those that can be jettisoned easily.
At least, I think that's what he was saying. The world seems to be awash these days with behavioral scientists who, having devised ingenious experiments and illuminating surveys, emerge with some new understanding of how our brains work. I'm not skeptical about the science, most of it anyway. But I never quite know what to do with it.
My reactions to the insights of social psychologists, behavioral economists, experimental sociologists and so on tend to fall into one of two camps: Often, they make me feel warmly justified by confirming previously held beliefs (too much choice is toxic) and justifying past decisions (marriage makes you happier). Otherwise, I'm left with no clear idea how to incorporate their conclusions into my life and work.
Gilbert, for example, has shown in a hundred ways that we humans tend to overestimate both the joy and the displeasure we'll experience from possible future events. It's interesting as all get out, in its mechanics and implications — and its evolutionary irony.
Our prognostications fail in part because we imagine future events as a moment, not over the full time we'll experience them; and we think about what we'll gain more than what we'll lose through any decision even though, as Gilbert says, "every yes entails a no." The ability to imagine future experiences and states of mind is one of our unique evolutionary endowments, yet it's almost comically impaired. One of the greatest mental capacities our outrageously successful species possesses hardly works at all.
No wonder we're so damned hard to live with, most of the time.
Which reminds me of that yellow sweater. There has to be some minimal threshold of non-obnoxiousness, surely, before the embrace-what-you-can't-escape principle kicks in. I can't see love getting off the ground if the sweater is too itchy to wear, or deepening over time if repeated washing shrinks it small enough to fit an organ grinder's monkey.  And isn't sticking with a bad fit, in relationships, a major cause of domestic violence, crushed dreams and acrimonious divorce? The original insight is fascinating, and makes sense. But you could use it to argue that everyone should get married immediately, or that no one should, ever.
I'm sure that the problem I sense lies not with behavioral science, but with the way my own brain encounters its conclusions. I'm too binary in my thinking, I imagine, my natural desire for crisp dichotomies of meaning and value ossified by too many years in the natural sciences.
Or maybe I'm just being willfully obtuse. Another of Gilbert's revelations is that children do not make people happier. People with children can be plenty happy, of course, just as they can be miserable. But based on survey after survey, Gilbert says, the kids get neither the credit not the blame. Losing children you already have would be devastating. But both parents and people without kids report happiness levels that are just about the same.
And yet I wake up each day certain that I'm much happier with children than I would have been without. I believe it, easily, and with every fiber. But now I know that I'm wrong, and that it's because my brain is so buggy it wouldn't make it through quality control at a Foxconn factory. Am I really miserable, without knowing it? Or have I saddled myself with a couple of yellow sweaters I'm going to have to trick myself into loving, no matter how itchy they get?
Maybe, but I don't care. You don't need to be an expert on the psychology of climate change denial or creationism to know that the human brain is adept at ignoring whatever scientific evidence it chooses. I spend plenty of time dealing with and decrying the denial of science in politics and society. But on this one, I'm happy being the equivalent of a young-earth creationist. If my kids won't make me happy, after all, maybe my denial will.
***
Image: Found on the internet, with no clear source. And yes, I know it's not actually wearing a sweater, yellow or otherwise. Do you suppose it's a tamarin?