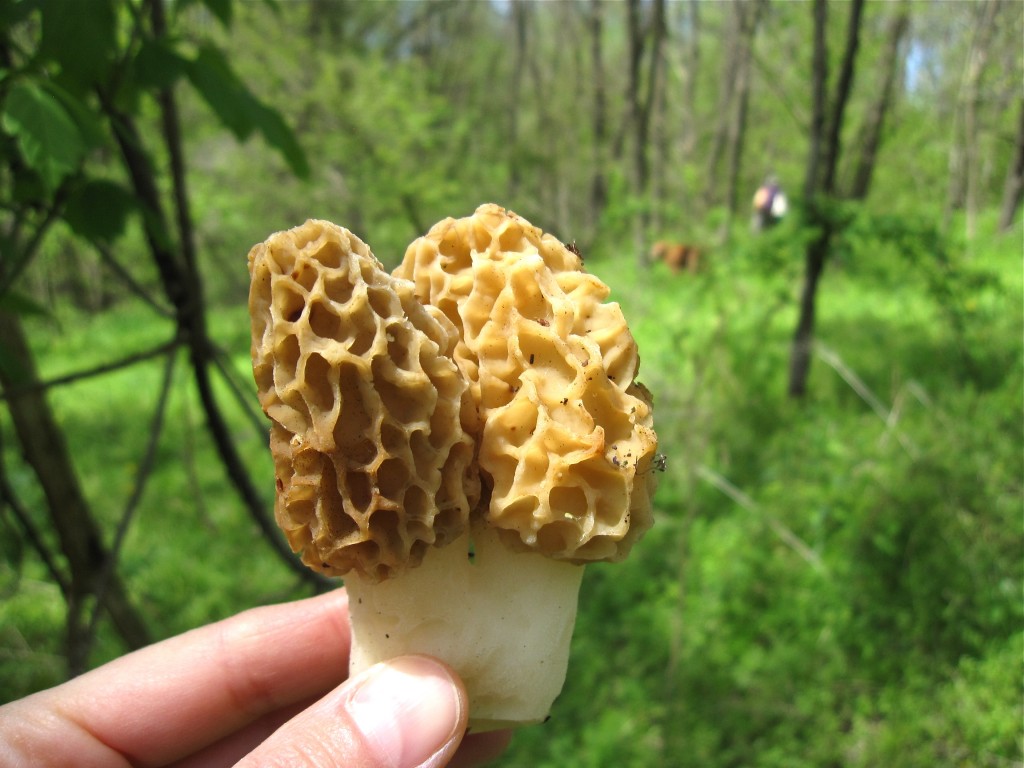 My parents own roughly 100 acres of land smack dab in the heart of Wisconsin's driftless area, a portion of the state left largely untouched by glaciers. When I was in high school, we built a cabin on that land. I remember weekends spent sawing two-by-fours and pouring cement. And when we couldn't stand to drive another nail, we tromped the old logging roads, exploring the deep ravine that cleaves the property in two. And this is how we discovered that our land holds a precious secret. Morels.
Morels are finicky, secretive mushrooms with wrinkly brown heads that resemble deeply pitted brains. Because they are delicious and hard to come by—two things that drive the gourmands wild—they inspire cult-like devotion. You don't pick these mushrooms, you hunt them. And the hunt is never easy.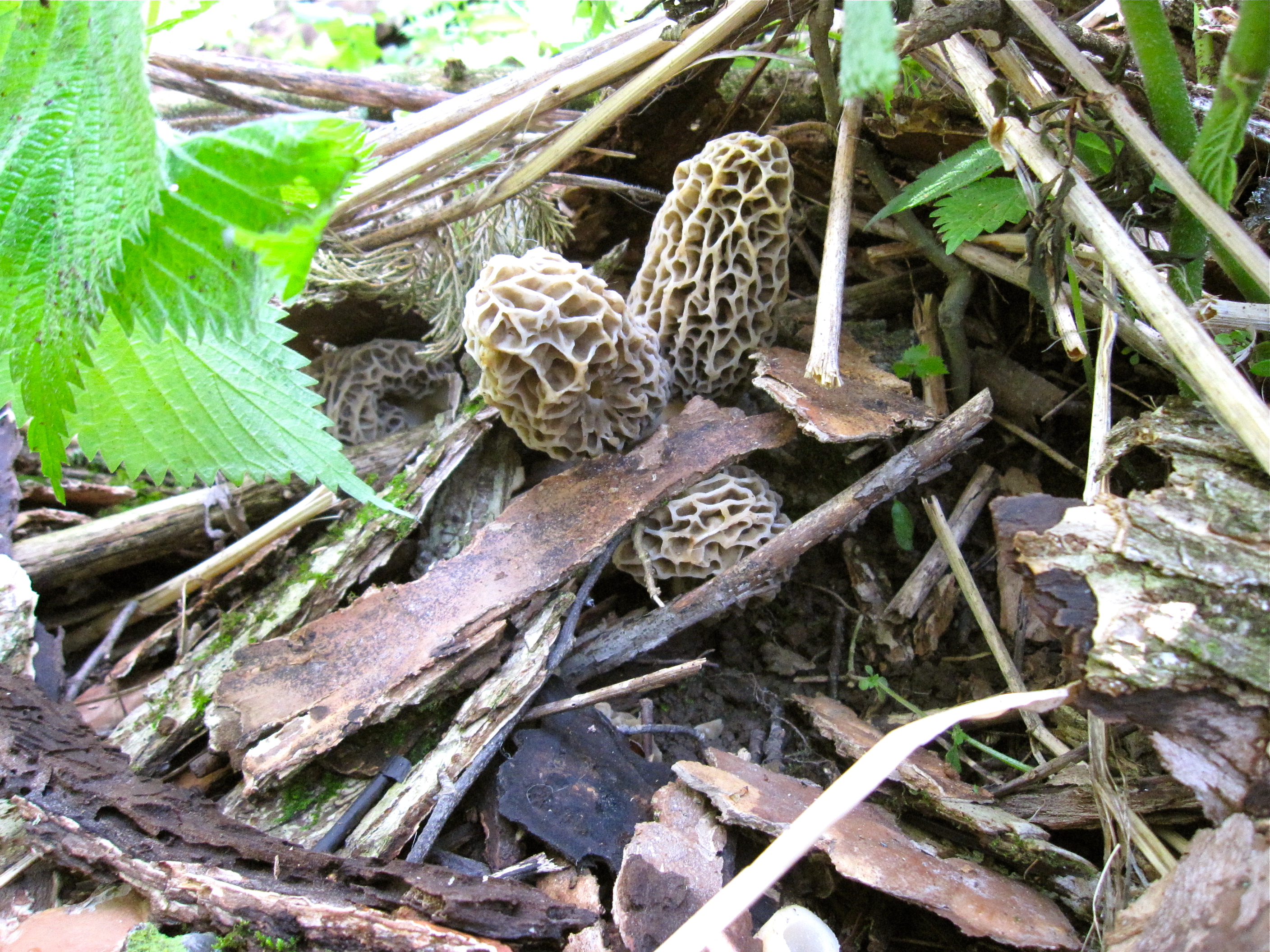 Type "how to find morels" into Google and you will get tens of thousands of hits. Most tips, however, have no scientific basis. Legend has it that morels grow best at the base of dead elm trees, a myth that Jon Farrar attributes to the morel bonanza that followed the die-off of American elms in the 1960s due to Dutch elm disease. In truth, morels aren't quite so picky. They'll grow near other dead trees too. But they do require humidity and loose soil.
Even in the best places, spotting them can be tricky. The forest floor is flecked with brown and gray and black. To find the mushrooms, you must scan the earth for the tell-tale pattern of their pocked heads. It's a skill that my stepmom calls developing "mushroom eyes."
Each spring, my parents host "Mushroom Weekend," two days dedicated to hunting morels. The hunters, my parents' friends, descend on the cabin in droves, loaded down with cheese, crackers, and gin. They drink, they laugh, they bullshit. And eventually they hunt. Since I moved to the East Coast, I haven't been able to make it back for mushroom weekend. Last month, however, I found myself in Wisconsin for a conference. Mushroom weekend was set for May, but the fungi came early this year. We saw baskets brimming with morels at the farmer's market, where they sell for $40/pound. Clearly the time was right. So the next day we packed up the car and headed west (Where exactly? I could tell you, but then I'd have to kill you).
My stepmom got her mushroom eyes first. Witness the excitement of her discovery (and hear her cackle with delight) in the video below (apologies in advance for the shoddy camera work).
Our luck continued long after that first find. By day's end, we had an impressive heap. Mushroom weekend was even more successful. My stepmom texted that they found 30 pounds — a new record.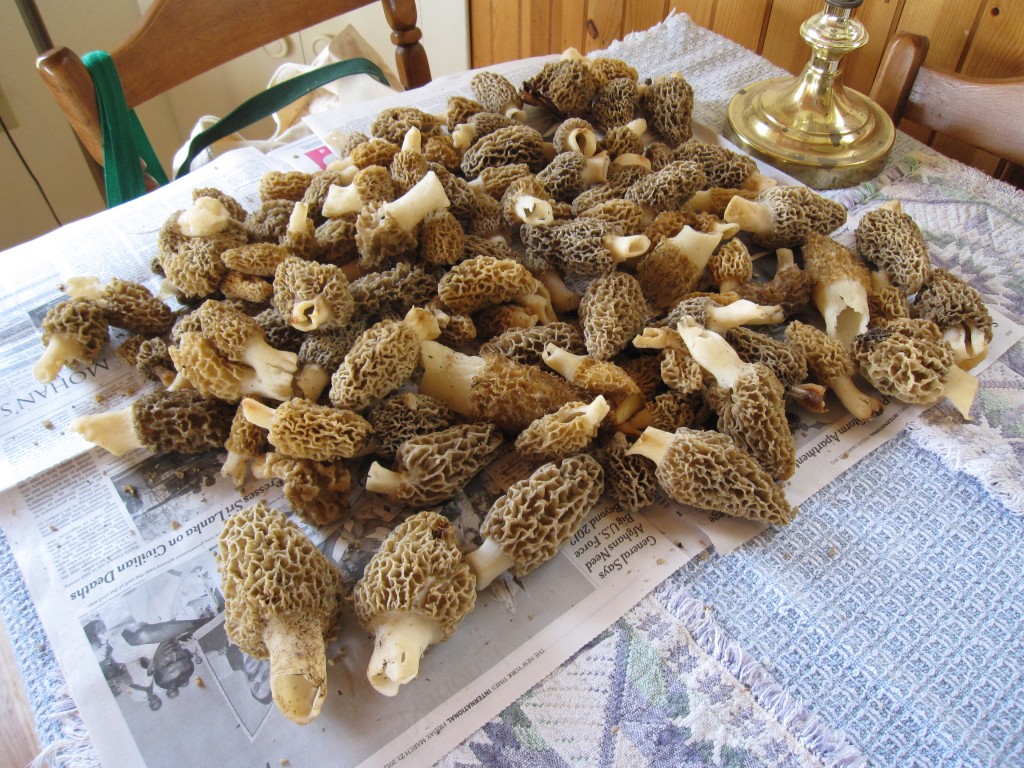 Yearning to hunt your own morels? You can find tips, sighting maps and more at The Great Morel. Or perhaps seasoned hunters would be willing to share some advice in the comments section. Where do you find morels?
**
Image credits: Me, me, and me.