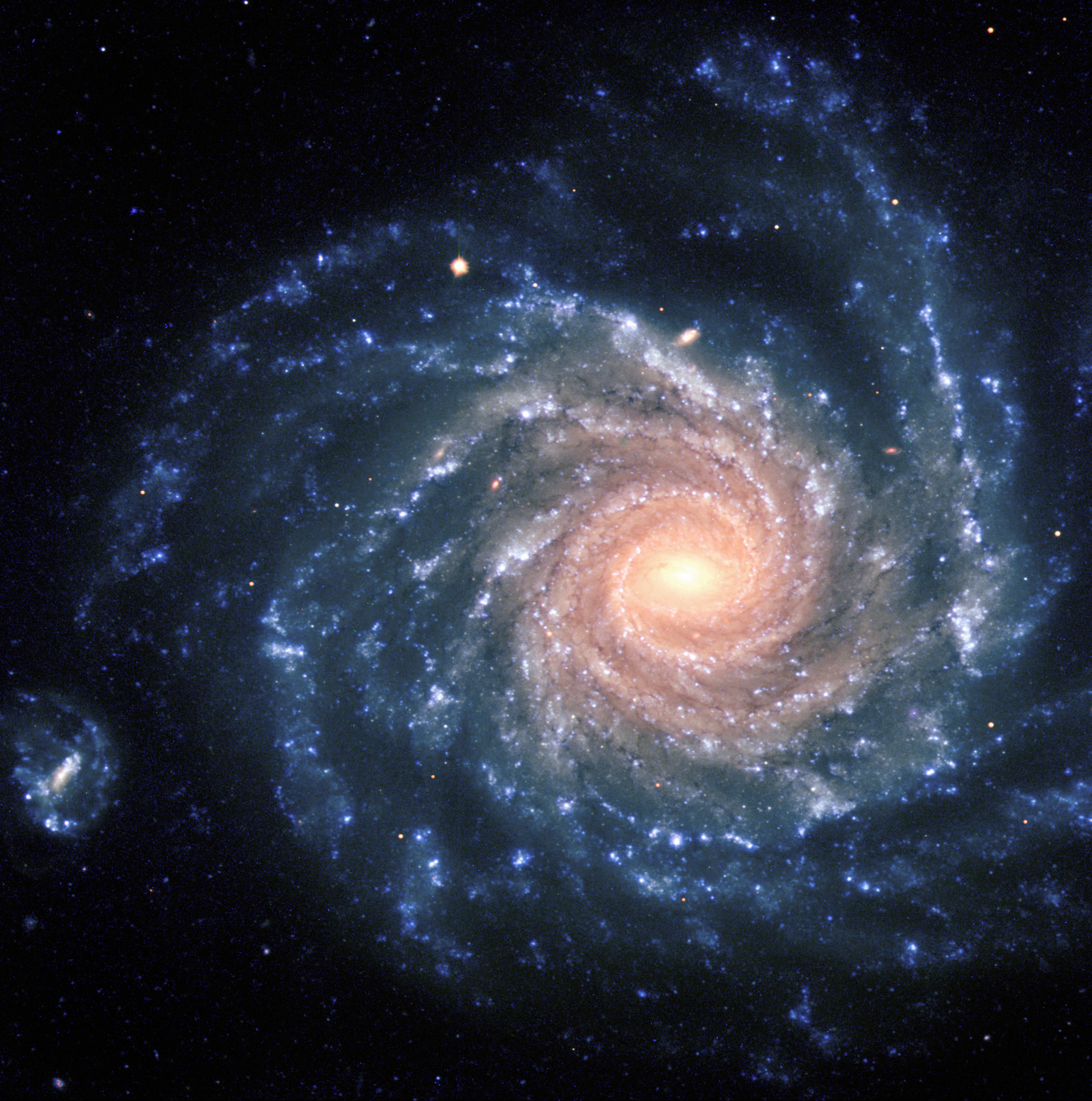 As I've been thinking about the challenges facing science journalism, a little voice in my head has been murmuring, "Yes, but isn't all this navel-gazing a bit biology-centric?"
Number one on my list of lessons from the "limits of DNA" story is that datasets are getting bigger, and few of us reporters are well-equipped to cope with the statistics behind analysis of these datasets on our own. But datasets in physics have been huge for a long time now. And while it's definitely becoming more difficult to trust traditional scientific authorities in biology and biomedicine due to the splintering of disciplines and the struggle for funding, some of the forces that are driving fierce competition in biology don't apply to physics. Physicists don't have to pretty up their data to try to win drug approvals, for instance.
But I only know what I do, and all I do is biology. So I asked a highly unscientific sample of my favorite physics reporters and writers (n=4) what they thought about these issues. And what I learned surprised me.
First, I learned that the data in physics is so big that it actually helps reporters to be more certain about the results that they cover. As my Nature colleague, physics reporter Geoff Brumfiel, points out, "There are a lot of stats in physics, but there is also a lot more data. Experiments are highly repeatable and typically done thousands or millions of times. So the stats you see in physics tend to be quite solid."
But if the results are usually reliable, research groups still differ over their interpretation. So my physics friends agreed with me that we're only as good as our sources, and that these sources all have their own agendas.
Fellow LWONer Richard Panek for instance, has written a lot about how human factors such as greed, competition and stubbornness can influence the way that physicists choose to interpret their data.
LWON's own Ann Finkbeiner says she largely trusts physicists, because they demand highly significant statistical results. But, she adds, "all this believability and trust is called off when the subject has political implications" – as happens frequently with federally funded labs and agencies.
"So when Fermilab, for instance, announces a tantalizingly new clue to some secret of the universe, I just think 'Fermilab's being sparkly for the media and Congress again, so it can stay in business,' because Fermilab has good reason to worry about going out of business," Ann says by way of example.
Whether physics is as corruptible as biology is one of those oft-debated chestnuts that's currently sparking a fresh round of discussion; Carl Zimmer has a piece in The New York Times exploring whether competition for publications and funding is driving a "dysfunctional climate" in biomedical research, but Sean Carroll thinks that physics is somewhat immune to the factors that may or may not be corrupting biology.
For reporters, it doesn't really matter whether there is more or less competition in one field or another. It's simply important for us to be aware that our sources have human motivations like anyone else, and to take that into account in everything we do. Or, as my Nature colleague, physics and astronomy reporter Eric Hand puts it, "We have to do our jobs," which means calling people, finding critics, and generally applying the same skeptical filter to science that reporters should to any subject.
Or, as evolutionary genomicist Joe Pickrell Tweeted after my last LWON post: "Trust no one."
I couldn't agree more.
***
Image: Physics reporters are used to navigating galaxies of data. (Get it?) Grand Spiral Galaxy NGC 1232, courtesy NASA, Astronomy Image of the Day.