By Ann Finkbeiner | March 12, 2012 | 15 Comments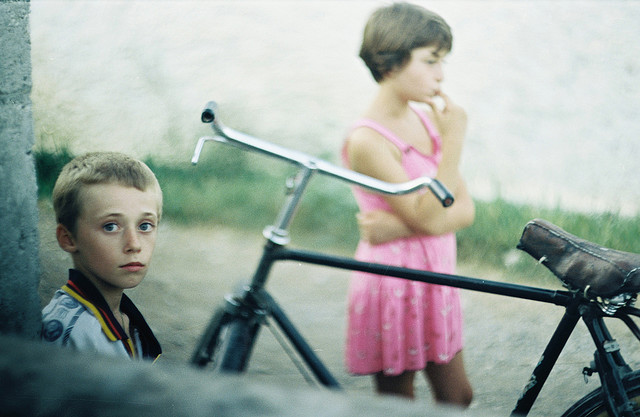 A week or so ago, I commented on an Abstruse Goose cartoon about probabilities.  My brother-the-statistician commented on my comment, taking me apart – lovingly — for missing the point.  Then I commented on his comment and said I didn't understand statistics anyway. Then Tom commented on my comment and said he never understood what his brother-the-physicist was saying either and wondering whether it's a math/science thing or a sibling thing.  It's a sibling thing, I said.  Among siblings, knowledge is a closed system.  In a closed system, there's only one pie and any of it you eat, I don't get.  So anything my brother knows, I don't know.
Also:  my sister can bake pies, I can bake only cakes.  Christie only does running, her sister knows football and baseball; Christie doesn't know who's playing the Super Bowl.  Heather loves gadgets; she gave her brother a GPS watch that sat in its box until someone else showed him how to use it.  Tom's sister is a yogi who bends herself into unusual shapes; neither Tom nor his physicist-brother can bend over far enough to tie their shoes.  Closed-system sibling knowledge, I thought, was a subject that psychology hadn't gotten around to yet.
I was wrong.  Psychology calls it "sibling deidentification" (on a list of annoying and confounding scientific jargon, this goes near the top).  The idea is that siblings need to avoid competition.  Sibling competition is nothing to take lightly.  Sibling colonies of bacteria secrete antibiotics that kill each other off.  The first African black eaglet out to hatch of its egg pecks the second one to death.  A quarter of spotted hyena pups are killed by their siblings.  The siblings are competing for their parents' resources and attention, of which the parents have only a certain amount.  So the siblings are operating in a closed system, one pie only.
But Cain and Abel aside, we humans can't go killing off our siblings, so we agree to go our separate ways, we deidentify, we stake out separate niches.  To be honest, I don't see how that makes the pie bigger or the parents have more resources; it just keeps us off each others' backs.  But something about those lethal siblings' closed-system thinking seems to have stuck with us:  it seems hard-wired.  Heather's brother is good at finances, so she can't be.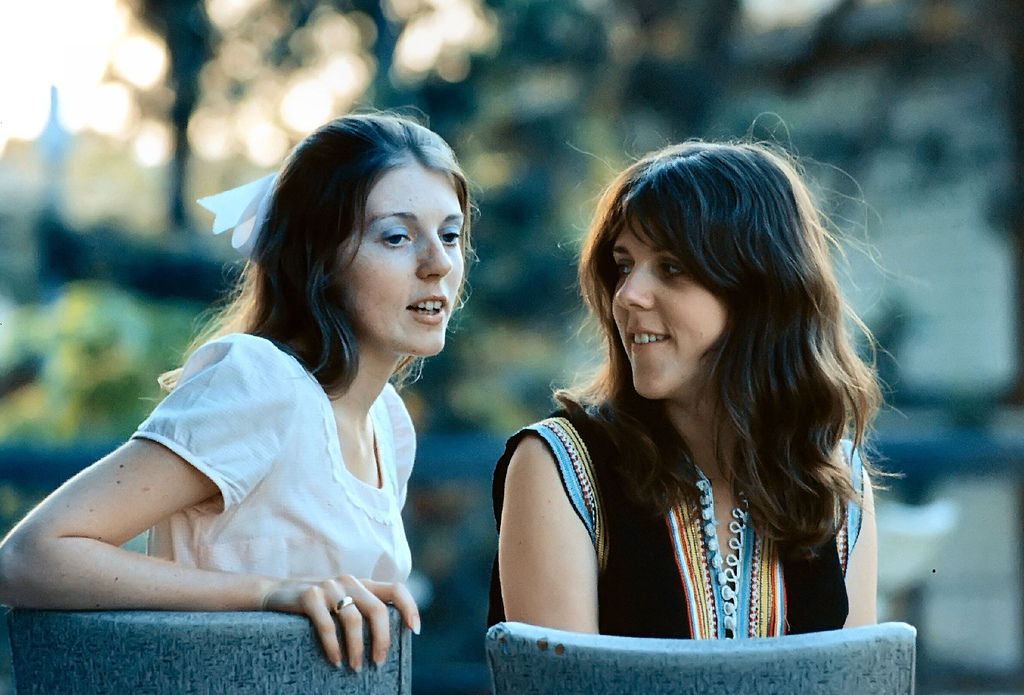 And here's the charm of it: a closed system might be lethal for competitors but it's golden for cooperators.  If my brother and I are one system and he knows statistics, I don't need to; any statistic that needs to be done, he does.   When Heather's brother gives financial advice, Heather only has to listen.  Closed-system cooperation is a great labor-saving device.
The People of LWON say this extends to spouses.  Erika has a near-perfect geospatial sense; Tom no longer remembers how to read a map.  Cassie knows biomedicine, her husband knows physics; Cassie suspects physics is making it up as it goes but still, together they make one hell of a science writer.  Christie reads poetry, medicine and the experience of war; her husband reads foreign policy, everything energy-related, and the New Scientist cover stories on physics; between them, they keep track of the modern world.
It helps with domestic friction too:  Michelle looks out the window and wonders why her husband is digging a large hole in the yard but he is the household's Knowledgeable Digger of Large Holes, so she doesn't even ask, she assumes his reasons are good.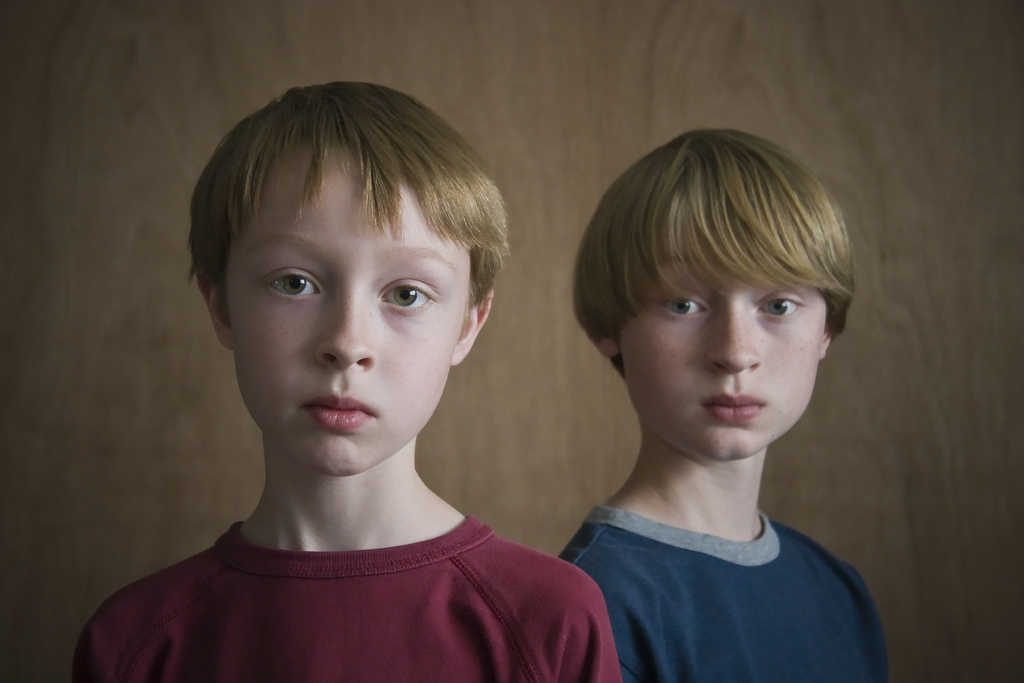 And so, out of self-interest and honest admiration and with minimal murder, sibling and spouses become families.  And families make a town in which they divide up the services and trades; and towns make a country in which they divide up finances and manufacturing and recreation and mining.  Now I have an epiphany:  use closed-system sibling knowledge to create world peace.   Northern Ireland should bake pies, England should bake cakes; the Arabs should do football, the Israelis should do running; Pakistan should do biomedicine, India should do physics.  Wait, says my husband, who does international relations (I do literature and music):  those wars aren't just sibling, they're also religious.  Small adjustment, I say:  Catholics bake pies, Protestants bake cakes; Muslims do football, Jews do running.  Etc.
This could work, I think; who should I call?
____________
Photo credits:  brother & sister – Cuito Cuanavale;  sisters – David Stephensen;  brothers – Jesse Draper
Comments