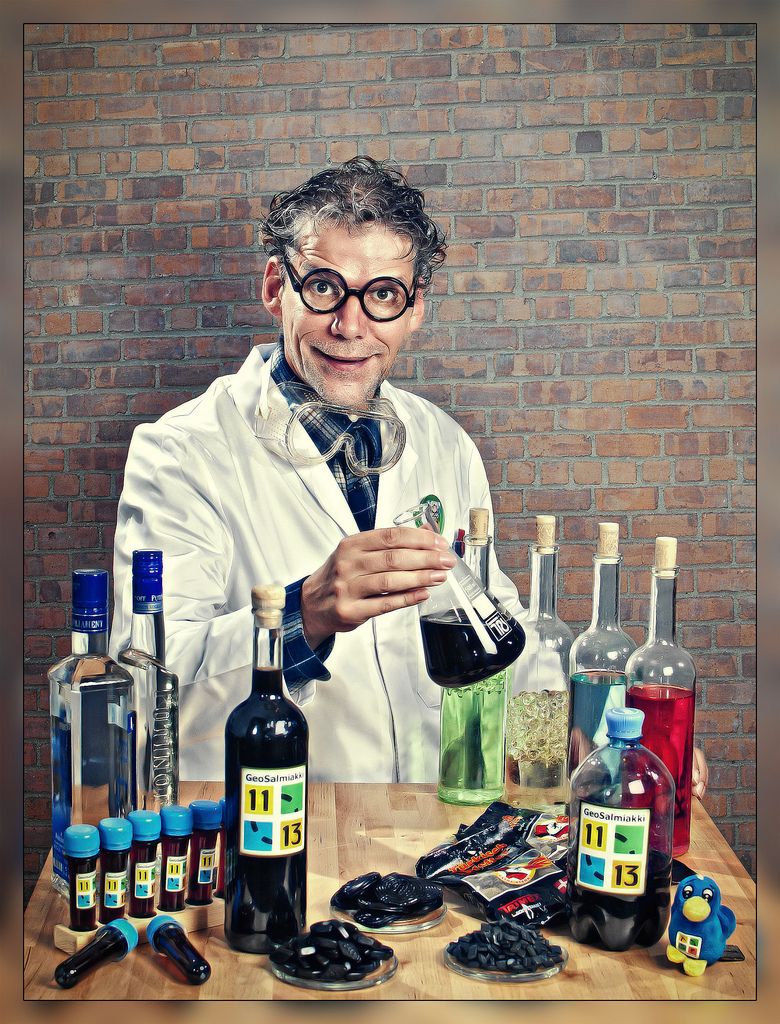 A friend I run into regularly says, "Hey, Ann.  Do you know that guy from around here who won that Nobel whatever?"  He means Adam Riess, and yes, I know Riess.  I've interviewed him, I say hello, he says hello back.  "I have a question for you," says my friend. "Is your Nobel guy really, really smart?"  Of course Riess is really, really smart.   I think about that.  "But I don't know that he's smarter than other astronomers," I say.  And now I have to figure out how I know that astronomers are smart, given that I understand only a storified version of what they do; and though I try hard I don't quite know how they think; and no, I'm not going to define "smart."
The closest I can come to a decision about a scientist's smartness is to give myself the problem he or she has solved and see how far I'd get on it.  So the results would go from 1) if I had the same education, I'd have thought that solution was obvious; to 10) where the hell did that come from?
For example:  I was listening to an astronomer explain his latest attack on the decades-old problem of how the universe came to look the way it does:  gas and stars collect into galaxies, galaxies tend to cluster, and their clusters tend to line up into superclusters.  The current solution — happily called λCDM —  says the little things pulled together gravitationally into bigger things and then into bigger things yet.  That means astronomers should see, hanging around galaxies, small remnant clumps of light matter – which they do see as little shining messes called dwarf galaxies.  Lest this problem be too simple, the universe threw in a complication:  galaxies are only a fraction of the stuff that's out there; the rest you can't see, it's invisible, it's dark.  So along with those clumps of light matter should be  similar clumps of dark matter.  And that's the problem the astronomer was talking about:  to believe λCDM, you need to find dark matter clumps, but how do you do that when they're invisible?
What would I do?  I happen to know that dark matter is routinely located indirectly, by its gravitational pull on light matter: that is, the galaxy is rotating or orbiting as though under the influence of something invisible.  So I think the obvious solution for finding dark matter clumps might involve finding some part of the galaxy that the clumps were pulling out of whack.  But that's not what the astronomer did at all.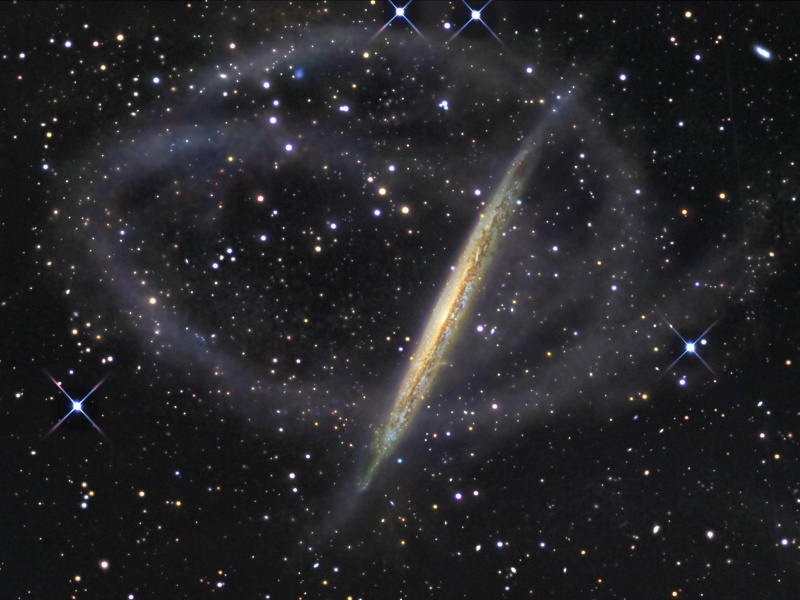 Instead, he pointed to the streams of stars that surround galaxies like a parade full of banners, and asked what would happen to one of the streams if a dark matter clump barreled through it.  The stream would have a gap in it.  The number of gaps would be related to the number of clumps.  The astronomer did a lot of calculations and simulations and made assumptions and ruled things out and in the end, predicted the number of clumps and therefore the number of gaps.  "So that's a buncha theory," he said.  "What's it got to do with reality?"
He found some nice surveys of stars, looked up their streams, and counted the gaps in them.  The gaps were what they should have been if they were made by dark matter clumps.  And the number accorded well enough with λCDM.
The astronomer didn't think he'd proved λCDM, he wasn't even certain about the dark matter clumps, he thought it was only partway along the road to believability.  Nor is he one of astronomy's rockstars; he's probably in no danger of getting a Nobel.  But his idea was not only not obvious — I wouldn't have thought of it — it was also clever, neat, calculable, observable, and even a little elegant.  The astronomer is smart,  isn't he.  I'd give him a 7, maybe an 8.
_________
My nephew-the-scientist-in-training has a way to tell if a scientist is smart:  "Generally speaking, I think scientists are smart if they can skillfully tackle or approach science that is outside of their area of expertise.  I see this 'smartness' often at research seminars where a cardiologist will pose a very straightforward and intelligent question to the presenter who is an oncologist. These university seminars are little gems and I consider them a test of my novice scientific 'smartness'. "  Smart kid.  My husband-the-retired-physicist has yet another way:  a scientist who can talk about his or her work clearly and understandably is smart.
So here's the question:  you listen to a scientist; what would make you think, "Oh, this guy is really, really smart?"
_________
Photo credits:  scientist (not Adam Riess, not an astronomer, probably not even a scientist) – [martin]; galaxy with star streams – R. Jay GaBany via Wikimedia Commons