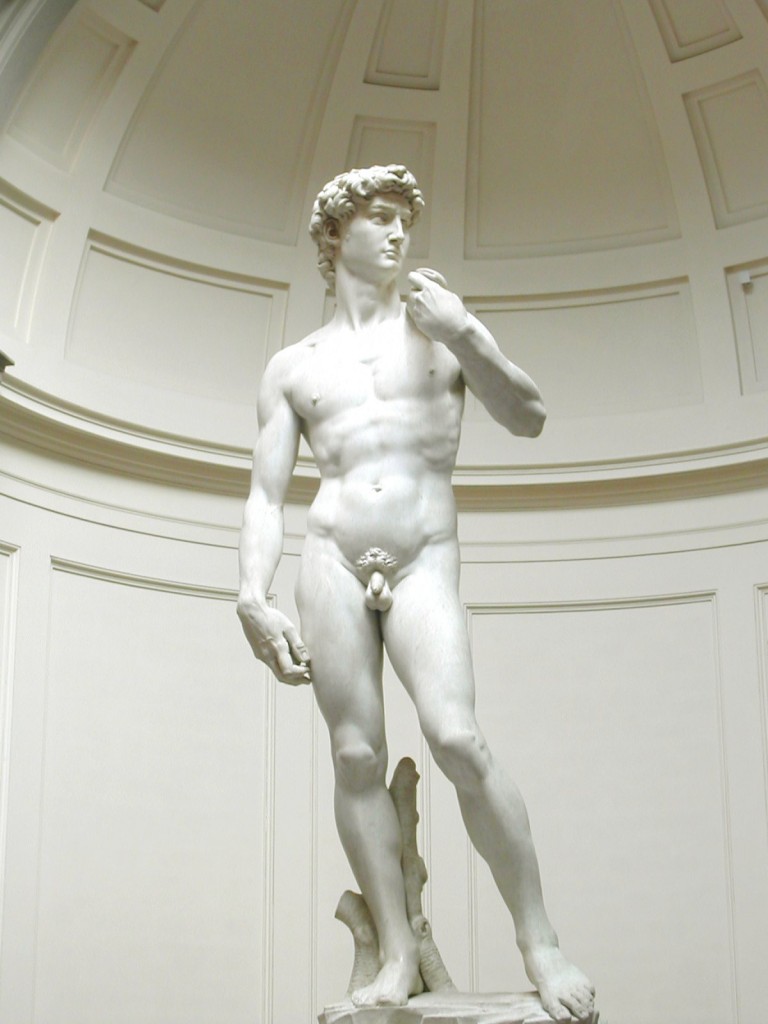 On LWON's first birthday, Richard Panek asked me to explain why being circumcised makes a man less likely to catch HIV. So I will. Here you go, Richard.
Let's be honest. Foreskin is weird. The rules of evolution suggest that it once conferred an advantage, but I can't fathom what that advantage might have been. These days, it seems like having foreskin may be more of a hindrance than a help. Not only does foreskin have a tendency to get painfully caught in pants zippers. It also substantially increases a man's chances of contracting sexually transmitted diseases like HIV.
Researchers have long observed that HIV rates are generally higher in countries where male circumcision is not common practice. This correlation between circumcision and HIV is intriguing, but any scientist will tell you (ad nauseam) correlation does not equal causation.
So three research groups set out to test whether having foreskin could really influence a man's risk of contracting HIV. The teams conducted three separate randomized clinical trials — one in South Africa, one in Uganda, and one in Kenya. In each study, they enrolled between 2,000 and 5,000 HIV-negative men and circumcised half. Taken together, the studies found that circumcision reduced a man's risk of contracting HIV by about 60%. "It's just a slam dunk," Maria Wawer, an HIV researcher at Johns Hopkins, told me in 2007.
Now that I've convinced you that circumcision does provide protection against HIV, let's turn to the question Richard asked—why?
I've written a decent amount about male circumcision as a means of preventing HIV (see this, and this, and this), so I thought I knew the answer. But when I delved into the latest research to write this post, I found far less consensus than I thought I would. So perhaps I can't answer Richard's question (hangs head in shame), but I can give you a short tour of the main hypotheses and the latest evidence. (For more info, see this 2011 review article).
Hypothesis #1: The top layer of skin on the inside of the foreskin is thin and delicate, thus more easily penetrated by HIV. Skin's top layer contains a tough protein called keratin, the very same protein found in teeth, hair, and fingernails. At least one study found that this keratin-containing layer of skin was thinner on the inside of the foreskin compared to the outside. And researchers hypothesized that this might explain the foreskin's role in HIV. Thinner skin would likely be easier for the virus to penetrate than thicker skin. But the evidence is mixed. A study published last year found that the inner skin was just as thick as the skin found on the outside of the foreskin.
Hypothesis #2: The foreskin is rife with special immune cells that are susceptible to HIV. To infect a cell, the virus must bind to particular proteins on the cell's surface. Only certain immune cells have these proteins. So it makes sense that if the foreskin had more of these cells than, say, the rest of the penis, it would be an attractive entry point for the virus. But researchers can't seem to agree on whether that's true. Some studies have found more of these specialized cells on the inside of the foreskin, others have not. The jury is still out.
Hypothesis #3: The space between the foreskin and the head of the penis is populated with bacteria that make it easier for HIV gain entry. To study this, researchers collected swabs from the penises of HIV-negative men before and after circumcision. They found two entirely different communities of bacteria. Before the surgery, most of the microbes were anaerobic. A year after the foreskin was removed, the bacteria were mainly aerobic. One group of researchers posits that the anaerobic bacteria can cause inflammation, attracting the very immune cells that HIV likes to infect.
A number of other hypotheses exist as well. Foreskin is more prone to tearing during sex than the rest of the penis. Foreskin traps HIV, giving the virus more time find a way in. The genital ulcers characteristic of some sexually transmitted diseases can provide a doorway for HIV to enter the body. Circumcised men are less likely to get these infections. Clearly, more research is needed.
In the meantime, the countries most heavily impacted by HIV and AIDS are working to roll out mass circumcision as an HIV prevention strategy, offering the procedure for little or no money. According to UNAIDS, at least 450,000 men have been circumcised in Africa since 2007. It's a start.
—
Image credit: Wikimedia commons. Note that I have spared you the more graphic images that come up when you search on "foreskin" and "circumcision" in Wikimedia commons. You're welcome.
Note: Circumcision, in case you didn't know, is a highly controversial topic. Many people believe circumcision is mutilation. Obviously, adults can make their own choices about whether they want to keep their foreskin. But babies don't have that option. I've often wondered what I would do if I had a son, and whether my decision would differ if I were South African instead of American.