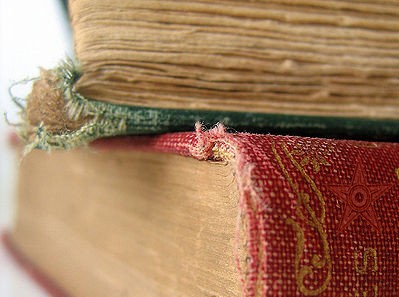 "What can we do about high school physics textbooks?"
The question, I admit, stumped me. Not in the way that a question about whether gravity exists in other universes would stump me. That question I wouldn't be able to answer because there isn't an answer; the existence of other universes is speculative. This question, however, I couldn't answer simply because I didn't know that there was anything to be done about physics textbooks. I admitted my ignorance, said I would have to educate myself, and called on another raised hand.
Still, I couldn't stop thinking about the question. It came during a Q&A session after a talk I gave last month at Lawrence Berkeley National Laboratory. I had just spent 45 minutes explaining to an auditorium full of about 150 physicists the methodologies I use in trying to make science accessible to non-specialist readers, and I had been reading passages from my new book to illustrate my points. That whole discussion, I now realized, was predicated on the assumption that readers come to astronomy or cosmology knowing basically nothing about the physics of the universe, much like I do before I start my research. This ignorance isn't exactly a given; questions about Newtonian dynamics or antimatter occasionally arose during my book tour. But if my overall experience was any indication, ignorance is a safe bet.
Afterward, in the hallway outside the auditorium, I talked to the person who had asked the question. A small crowd quickly gathered, and the conversation grew quite animated. The physicists, talking over one another, pressed forward. They wanted me to know, urgently wanted me to understand, that their field is in danger. Physics textbooks, they told me, are a generation out of date. Students aren't coming out of high school wanting to be physicists. And why don't they want to be physicists? Because they don't know—can't know—what physics is!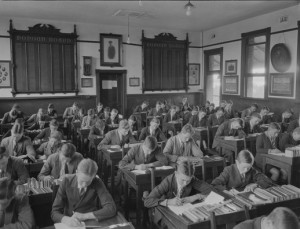 As I said, I don't know much about textbooks. I know that the state board of education in Texas wields disproportionate influence over the content of textbooks across the nation because the state buys in such bulk that publishers use Texas standards as the lowest common denominator. I know that the Big Bang, along with evolution and global warming, occasionally emerges as a target for other antediluvian school boards. I don't know what connection, if any, might exist between textbooks being out of date, as the Berkeley Lab physicists were claiming, and textbooks being incomplete, as I knew from news accounts. But I guess a widespread failure in the nation's high school physics curricula—as well as a lost generation of potential physicists—shouldn't have been news to me.
The validity of that news was reinforced a few days later when I took part in a conference call concerning a script for an IMAX-style movie about the current state of cosmology. Also participating in the call was a physicist at the University of California, San Diego. When someone on the call asked what a freshman (like our protagonist) coming to college would know about the dark energy revolution in cosmology (now 13 years old) or even the fundamentals of quantum theory (now more than 85 years old), the physicist just laughed.
A few days later, the severity of the situation wasn't just further reinforced for me but complicated as well. After another Q&A session, a man identifying himself as a 30-year veteran of teaching high school science approached me. Not only are physics textbooks ridiculously out of date, he said, but high school science in general is being taught all wrong.
Oh, no, I thought. The problem isn't just the textbooks? And it isn't just Texas? It's the teachers, too?
Teachers, he was saying, are presenting science as facts, facts, facts. Where is the excitement? he asked.  How can students understand that science is a human activity? How can they discover the passion for themselves?
At last: a question I could answer.
"They need to hear," I said, "that science is a narrative."
(Next Friday, in "Talking Universe Blues, Part 3": science as narrative.)
*  *  *
Image credits: Ryan Franklin (top); State Library of Western Australia